Embarking on a family adventure abroad can be an exciting and rewarding experience. However, there are some challenges to overcome, especially when children are involved. Preparing correctly and choosing the country to meet your family's needs is essential.
According to U.S. News magazine's Best Countries Ranking 2022 , Denmark is one of the most child-friendly countries in the world. Denmark has an advanced education system, good health care, and a strong economy. But other countries such as Sweden, Norway, Finland, Canada, Swiss and the Netherlands, are among the world's top 10 child-friendly countries. When choosing a country to emigrate to with your family, aspects such as culture, language, safety, and job market should be considered in addition to factors such as education and health. The following are some crucial aspects to consider when emigrating with children, such as mental and emotional preparation for the family, financial provisions, kindergarten and schooling abroad, and integration support.
👉 Did you know: You can now deregister your whole family from Germany online and in English. Take a look at our services & download our free checklist! You no longer have to wait for an appointment at one of Berlin's Citizens' Registration Offices, but can complete your deregistration from home. 🌍 Even if you are already abroad or have forgotten to deregister by the deadline.
Best countries for moving with children
Emigrating abroad can be a great adventure for families. However, not all countries are equally child-friendly, and there are many challenges that parents and their children may face. An important question for families planning to emigrate is in which countries children will be most comfortable, where schools are good, and where childcare is easy to find and pay for. A helpful source for this information is the annual Expat Insider Report published by the InterNations network, which surveys expatriates worldwide on various aspects of expat life.
The 2022 survey polled approximately 1200 expats of about 177 nationalities who had moved to 181 countries. Participants had to answer questions on topics such as personal finances, working abroad, quality of life, and settling in and arriving. 52 countries made the 2022 ranking. For more information, see our article "Where to move: The best countries for expats"?
According to Statista, Denmark, Sweden, and Norway are the three countries with the best scores in the "Best Countries Ranking 2022" survey and are, therefore, particularly suitable for emigrating with your family. These Scandinavian countries offer a high quality of life, good social benefits, and a strong education system. Germany lands behind Austria in 12th place.
In Denmark, families enjoy excellent health care and a free, high-quality education system. The infrastructure is well-developed, and the crime rate is comparatively low. The capital, Copenhagen, is considered one of the world's most livable cities and offers a wide range of recreational opportunities for families.
Sweden, Norway, and Finland also offer families a high quality of life and strong education systems. Sweden has excellent health care and parental leave policies. Norway offers stunning nature and a high quality of life but is also one of the most expensive countries in the world.
Canada, Switzerland, and the Netherlands also offer good expatriate living conditions. Canada offers a high quality of life, a good healthcare system, and a high level of safety. In addition, Canada has a multicultural society and offers families many recreational opportunities. Switzerland is known for its high quality of life and a well-educated population. Switzerland also has a high level of safety and availability of quality child care and education. The Netherlands, on the other hand, is known for its open and tolerant society, which provides an attractive environment for families. The Netherlands also has a good healthcare system, a strong economy, and a good infrastructure.
New Zealand and Australia also ranked high in the survey, at 8th and 9th, respectively. New Zealand offers a high quality of life, good working conditions, and a low crime rate. In addition, New Zealand has an excellent education system and good health care, making it an ideal country for families looking to live abroad. Australia has a mild climate, good living conditions, and a high quality of life. The country offers a high level of safety, a good healthcare system, and a wide range of educational opportunities.
The findings are based on a global survey of some 17,000 people from 36 countries in the Americas, Asia, Europe, and Africa, which measured perceptions of 85 selected nations against 73 modern attributes. Respondents represent a range of demographics, including informed elites, business decision-makers, and average citizens. One subcategory relates to child-rearing and consists of eight characteristics, including respect for human rights, family friendliness, gender equality, satisfaction, safety, access to education, health care, and income equality.
When to move with children?
There is no perfect time to emigrate with children, but in general, it is easier when the children are younger. It's easiest for babies and toddlers because they can adapt quickly to a new environment, and if they attend a kindergarten in the destination country, they can also learn the language quickly.
For elementary school children, it is a bit more complicated because they have already made friends and gotten used to a certain school system. It is difficult for them to leave their friends behind and start a new school. They have to adapt to new circumstances, but they usually do so relatively quickly.
For older children who are already in secondary school, emigration is even more challenging. Not only do they have to learn a new language, but they may also need to catch up in certain subjects. Older children may have more difficulty adjusting to a new environment and may miss their friends in their home country. However, emigration can be successful for older children if they are well-prepared.
Schools and daycare abroad
The school and daycare systems in other countries may be different from those in Germany. It is important to find out in advance. For example, some countries may require school fees or uniforms. School hours may also be different from those in Germany. There are countries where kindergarten is compulsory and others where it is not. If you are only moving to another country for a short time, you may consider sending your children to a German or international school. However, if you are staying in the destination country for a longer period of time, it is probably better to choose a local school so that the children can be better integrated.
Kitas abroad
When emigrating as a family with children, finding suitable childcare abroad can be a challenge. Fortunately, there are many options for children up to the age of 6. Almost everywhere in the world, they are covered by their parent's insurance, and some countries even offer financial assistance and government-run daycare centers. If your child is enrolled in a local kindergarten, it provides a safe structure and the opportunity to quickly connect with peers in the target country and learn the language virtually "on the fly." However, there are waiting lists for the coveted spots and regulations to be followed. It is therefore advisable to start looking for suitable childcare abroad as early as possible.
School abroad
Enrolling children in school is an important factor when emigrating. Whether it is a daycare center or a school abroad, there are many things to consider. A particular challenge is finding the right time to move. Changing schools during the school year or just before graduation is usually less advisable. The age of the child also plays a role in deciding if and when to move. Open communication with teachers and educators, as well as targeted language instruction, can help ease the transition. Parents should also research the school system in the destination country and the availability of German schools abroad. Good planning and sufficient time for acclimatization are crucial. It is best to choose the summer holidays, which are common to both countries, to give everyone involved time to settle in.
German Schools Abroad
German schools abroad are a good alternative for families who want to live abroad long-term and provide their children with a German education. You can choose from about 1,200 of these institutions worldwide, many of which are run by private sponsors. The Central Agency for Schools Abroad (ZfA) provides financial and personnel support for the education of children from Germany. If you are looking for more information about German schools abroad, you can find comprehensive information on the ZfA website.
Getting German child benefit abroad?
If you are a German citizen living abroad, you may be entitled to child benefits under certain conditions. One condition is that you are subject to unlimited tax liability in Germany or are treated as such. This means that you have to pay tax on all your income in Germany. Another possibility is that you have limited tax liability in Germany but are employed and subject to social security contributions.
Child benefits can also be paid to EU, EEA, or Swiss nationals who have moved to Germany. However, certain conditions apply. If you moved to Germany in August 2019, you must have domestic income in the first three months after your arrival.
From the fourth month, the requirements of the Freedom of Movement Act apply, which means that you must be either self-employed or employed, seeking employment or involuntarily unemployed, have derived the right to freedom of movement from a family member, or have sufficient means of subsistence and health insurance, or have acquired a permanent right of residence.
If you are a citizen or national of another country, you must meet one of the following conditions to receive child benefits in Germany:
You are a citizen of Algeria, Bosnia-Herzegovina, Kosovo, Morocco, Montenegro, Serbia, Tunisia, or Turkey.
You are employed in Germany and subject to social security contributions or receive unemployment or sickness benefit.
You have a valid settlement or residence permit that allows you to work in Germany.
You are a recognized refugee or recognized asylee.
You can find more information about applying for child benefits in cross-border cases on the website of the Federal Employment Agency.
Preparing children mentally and emotionally for the move
If you are moving abroad with children, it is important to prepare them mentally and emotionally for the move. Moving can be a stressful and emotional experience, especially for children who may be leaving their friends and familiar surroundings. Talk to your children about their concerns and fears, and help them adjust to the changes ahead.
Explain the reasons for the move and show them the benefits of the new country and culture. Take time to watch documentaries or videos about the new country with your children to help them prepare. Helping your children prepare mentally and emotionally for the move will help them adjust more easily to their new surroundings.
It takes time to settle into a new environment. It is important to be aware of this in order to better cope with the ups and downs of the initial period. After the first few months, social contacts in the new work environment, at school or kindergarten, and in everyday life will slowly develop. It can be helpful to join clubs or find groups of your own or other nationalities that meet regularly. Cultural centers, associations, and parishes often offer a space to exchange ideas.
Social networking sites like Facebook can help you find people with similar interests in your new location. Even after you've settled into your new routine, it's important to stay in touch with your "old" life, for example, by calling grandma and grandpa or arranging visits during the holidays. As a parent, you can help ensure that old contacts are not forgotten and that new contacts take their place. Off to a new adventure!
My experience: Moving with kids and pets
A story by Franka Sand:
Moving house is a significant event in anyone's life, but it can be even more challenging when you have children and pets to consider. I know this from personal experience. When I last moved, I had just given birth to my second child, and my husband had taken a new job in Frankfurt. We lived up in Schwerin back then, over 500km away.
My husband had already left to start work, living in short-term rental apartments. In Germany, most landlords want to meet potential new tenants beforehand during viewings. My husband took care of finding a suitable apartment for our family while leaving me to pack up our belongings, organize the move, and relocate some pets.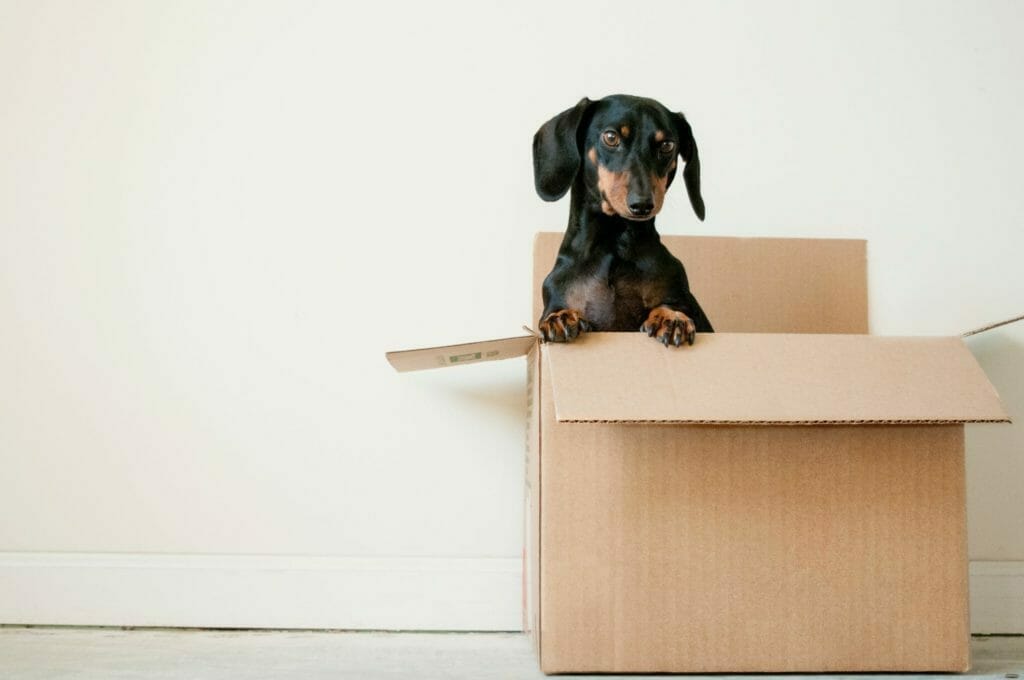 At the time, we lived on a farm and had ducks that couldn't come with us to our new apartment. We also had a cat that had given birth to three kittens, and they needed to find new homes.
With all this going on, I had to frequently go into town to an internet cafe for Wlan to post furniture online that we wanted to give away because we had already canceled our phone/internet contract.
Keeping in touch with the outside world was quite a challenge, as I only had reception on my handy(cellphone) in our attic. Whenever the phone rang, I had to run up there to take the call.
As you can imagine, organizing the move was a mammoth task, and it was not made any easier by the fact that I had a newborn to take care of. But I managed to find new homes for the kittens, and our neighbors were happy to take in our ducks.
I also eliminated any items we no longer needed, making packing easier. Thankfully my mother took such things to the dump for me.
On the day of the move, my husband came back to pick up our pets, and after the movers had taken everything, I was left with my children and an air mattress for one last night. The next day, our landlord was coming over for the official handover, and I had to clean the house before leaving.
But leaving one home is just the first step. When we arrived at our new apartment, we had to find all the beds and set up the TV for our older child. Hooking up the washing machine as soon as possible was also crucial. In Germany, people often move with their kitchens, which means you need to call an electrician to hook up your oven and stove. So, it's a good idea to schedule this ahead of your move, especially because electricians often only have a few appointments available.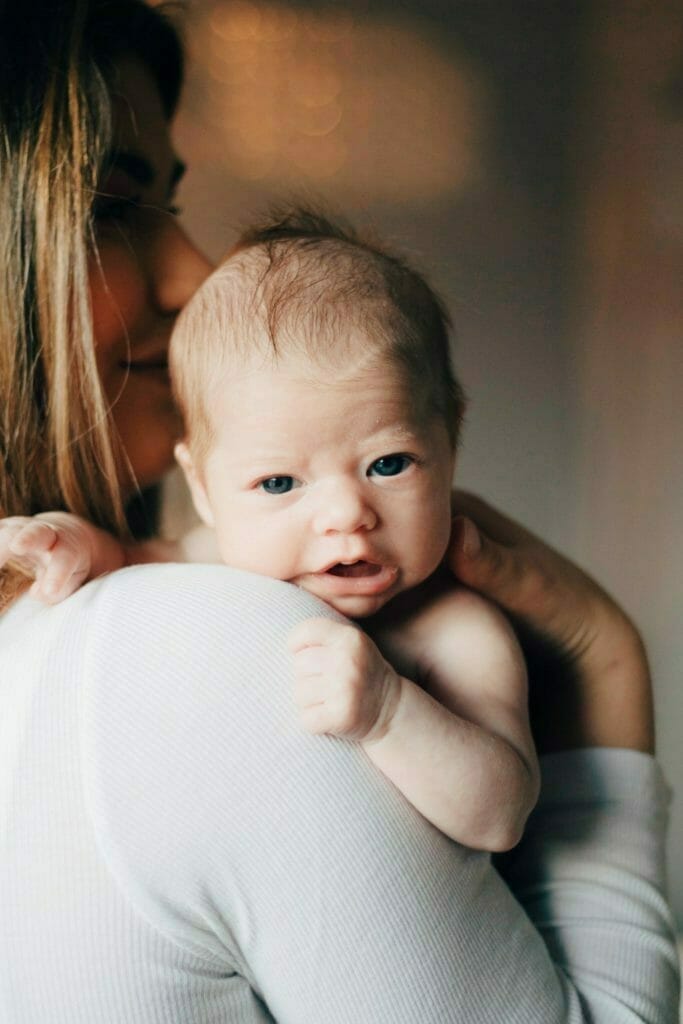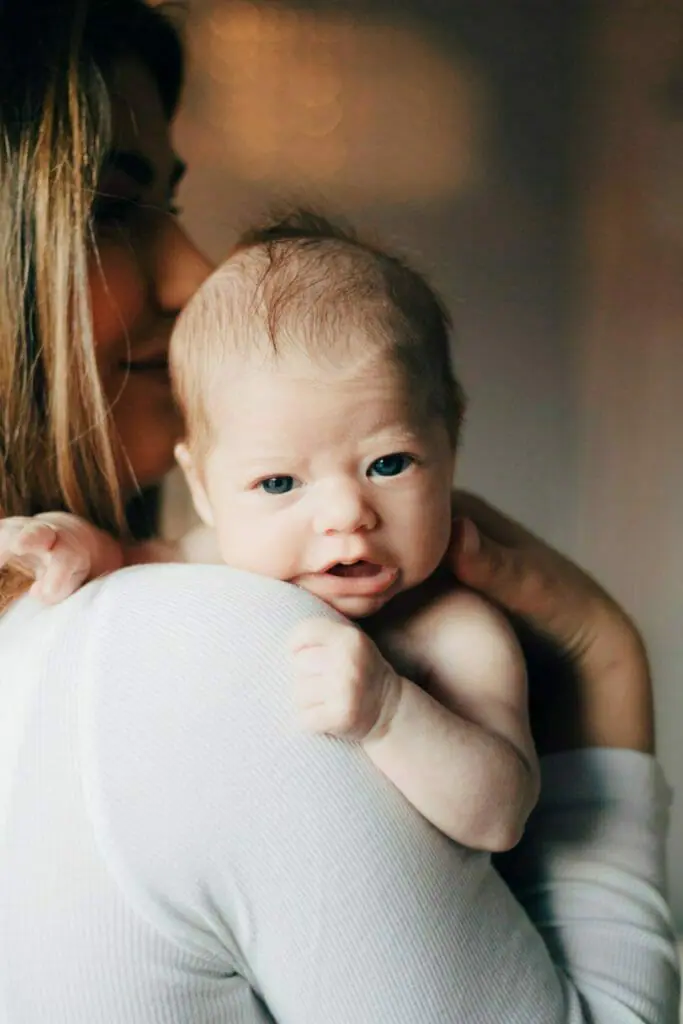 And remember to visit the citizen's office to register your new address. Your old German address automatically gets updated this way.
Moving house with children and pets can be challenging and stressful. In my case, I let go of many things, and we had to find new homes for some of our pets.
We started going on walks right away at our new home to scout out our surroundings. Walks are common and normal in Germany, and our dog enjoyed it too. Thanks to Google, we located various places to buy groceries.
I often read about how important it is to talk with your children or make the move fun, but honestly? Moving is super stressful.
It's important to keep your children well-fed, not just junk-food. They need time to move around, so try to always go on walks. Otherwise, kids can act up. And believe me, you don't need tantrums while moving house.
My older child definitely watched more TV than we usually allow, but it kept us all sane. And kids need time to talk and be heard. I always made special time in the evenings for stories and listening to my older child.
In conclusion, moving house with children and pets requires a lot of planning and organization. Taking your time, sorting out your belongings, and involving your children in the process is crucial.
And then it simply takes time to acclimate to your new surroundings. It takes a while to figure out where you can get the best bargains and in which ile you find the eggs. Find a kindergarten as soon as you can; you'll meet other moms and dads there, and you can start networking. Maybe find a new hobby or two, so you meet new people. I also started saying hello to all of our new neighbors until they got used to me.
Don't be too hard on yourself when things seem messy. You're establishing a new rhythm, and you'll get there.
Conclusion and checklist: How do I prepare my family to emigrate?
Moving your family to another country can be a big adjustment for your children. They will have to adjust to a new language, a new school system, and a new way of life. To help them prepare, you can prepare as a family by learning the language and watching documentaries about the new country. It is also important to talk with your children about their concerns and expectations and to allay any fears they may have. Continue these conversations after the move.
Some families have regular family meetings to discuss issues that have moved them during the week. It is important that each family member is valued equally and given the opportunity to share their thoughts and feel safe. Respect plays a big part in this.
Below is a checklist of the most important points:
Consider whether your children's age is appropriate for taking them out of their home environment.
Consider your children's needs when choosing a destination country, including good school facilities and a child-friendly society.
Facilities and a child-friendly society and environment.
Allow sufficient time for the move, including adequate lead time and sufficient time for the actual move.
Find out about schools and kindergartens in the destination country, whether and how much money will be needed for education, whether German-speaking facilities are available nearby, or whether children will need to learn a new language.
Network with Germans who have already emigrated to the chosen country for tips and advice, or plan a vacation in the area to prepare for the move.
Find out about the health care system in the destination country, especially if any of your children have illnesses or allergies.
As early as possible, find opportunities for your children to help them arrive and settle in, such as clubs, groups, or other recreational activities.
Think about whether you really want to emigrate and whether your source of income, i.e., your job, is secure in the new country.
Think about how to deal with possible resistance, homesickness, and difficulties in integrating your children so that you won't be overwhelmed and can act appropriately.
Choose a period of time that is appropriate for your children to live in another country.