"*" indicates required fields
What you need to take care of when leaving Germany?
You have spent some time in Germany, and now you decided it is time for you to leave. The ups and downs of this decision change rapidly, and any big move can seem overwhelming. Not only are you leaving behind friends or family and memories, but there are also all the tasks you need to take care of. It can seem daunting to keep track of everything you need to cancel and institutions you need to inform, and German bureaucracy is an additional challenge.
We are here to help. We put together an overview of what you need to do and when you should have done it. We have also added suggestions on how to go about it. Checking off the mentioned items will save you much hassle, in some cases, money, time, and effort. In addition, we offer many services that will save you a lot of time and effort.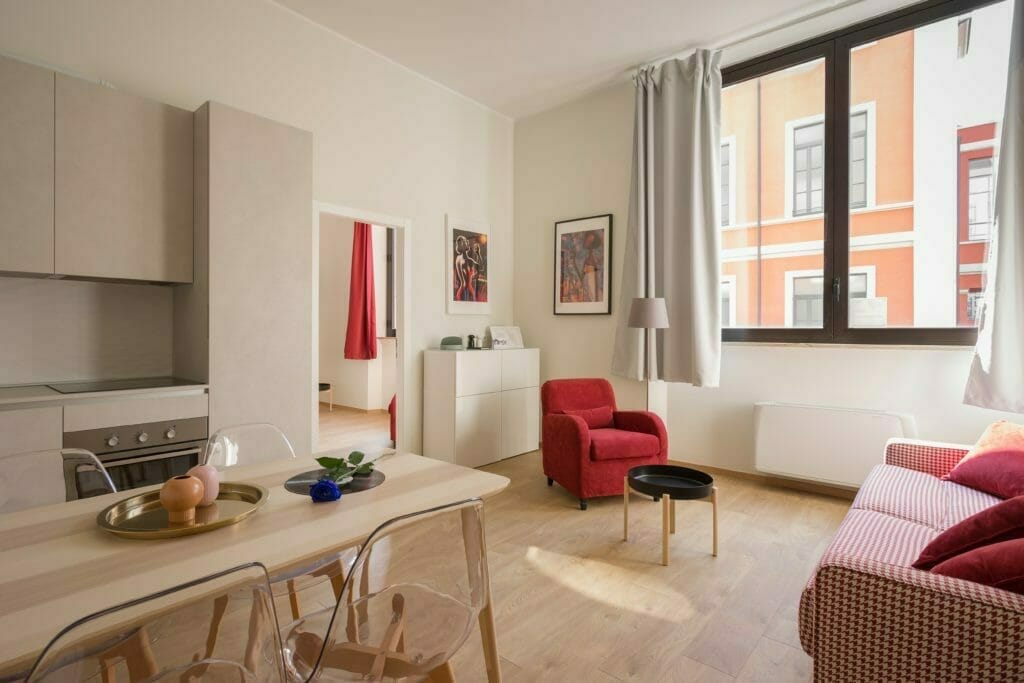 1. Apartment
Short: You need to inform your landlord within the stipulated timeframe mentioned in your tenancy agreement. If you have a follow-up tenant, it may be possible to negotiate a quicker transition. Also, remember to write a protocol at the apartment handover and document any defects with photos. The rental deposit you paid when moving in will now be paid back.
In many cases, the standard for informing a landlord that you plan to move out is three months. Check your rental contract and let your landlord know within the required timeframe. If you have a follow-up tenant already, ask your landlord about this. They have a say in it, but many are grateful for an effortless transition.
Make sure to post your cancellation on time and with a receipt of a confirmation or a tracking ID. You can get those at any post office.
Shortly before you move out, the landlord will expect a handover where we advise a written protocol signed by all parties, so everyone is transparent with possible defects, and there are no misunderstandings. Make sure to document everything with photos or a quick video to avoid misunderstandings.
Within six months of moving out, your landlord will transfer back your deposit. Often a lot quicker, but if there is any confusion, that is about as long as it can take (assuming you don't owe any rent or costs due to defects).
Do you still need help with your move? Here you can find our top partner company Umzugsvergeich DE.
Get a moving quote:
Free & without obligation
Save up to 40% on moving costs
2. Insurances (Health Insurance, Liability, and other insurances)

We advise you to compile a list of all the necessary insurances: health insurance, car insurance, and liability insurance. Gather the required contracts, and have your deregistration at hand, so you can cancel whatever and whenever you need to.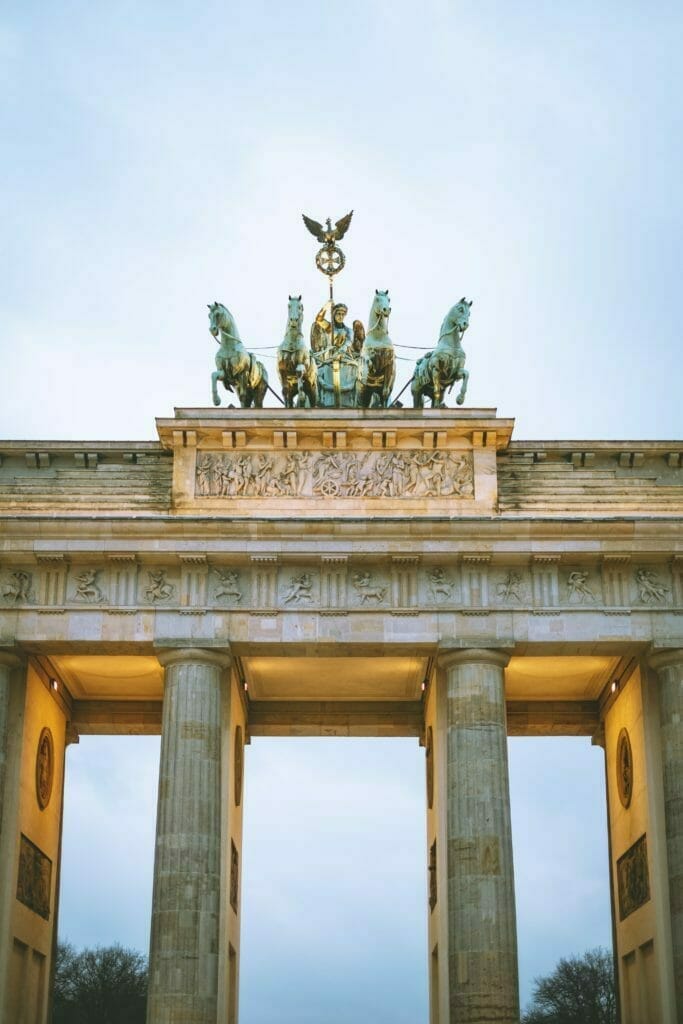 3. Residence
Deregistration

Short: Deregistering, your residence in Germany, is mandatory and helps you with canceling other contracts that may otherwise run a lot longer. It is also necessary because if you are registered in Germany, you may still be liable for taxes.You can use our service to deregister online.
Long: Normally, you cannot book an appointment at the citizen's office for deregistration any earlier than seven days before you leave. If you need to do it earlier, contact your local citizen's office to find out if they have any other options. It is recommended to send the deregistration documents within 14 days after your departure. If you have forgotten to deregister your address, it is best to take care of it as soon as possible. You may be liable to pay tax in Germany if you are officially a registered resident in Germany. Learn more about leaving Germany.
4. Driver's License

If you had your non-German driver's license transferred to a German one, you could request it back. Consider that bureaucracy in Germany can be slow, so book your appointment at the responsible office timely, so it takes place at least six weeks before your departure. If you had your car here, you also need to deregister it. To find more details, you can read our blog article about car deregistration. You can also use our service if you have little time to deregister your car yourself. We take care of everything for you. more info about the service can be found here.
5. Cancellation of Utility Providers

Short: According to contracts, you must also cancel more homebound utilities like electricity and gas (if applicable). In case you need to cancel on a shorter notice, have your deregistration confirmation at hand.Learn more about contract cancellation.
Long: In most cases, you must inform your gas provider and electricity provider (if you have one). You can do this 4-6 weeks before your move. If you want to cancel your contracts outside the agreement's deadlines, they will likely ask for your deregistration confirmation. You can forward a scan of your deregistration to them once you have received the original. If you're short on time, we'll take care of canceling your contracts for you. Click here to learn more about our service.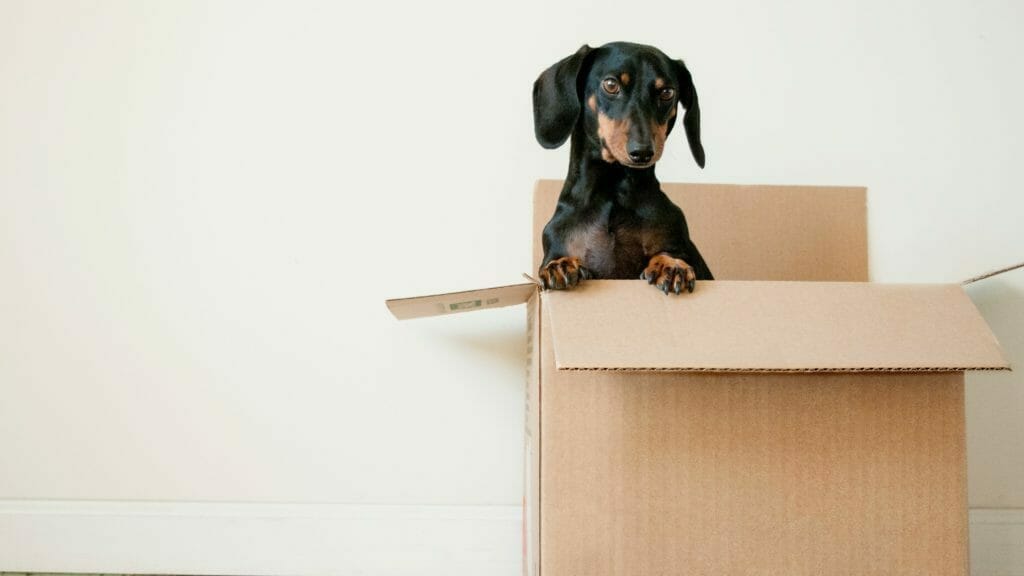 6. Coordinate the Move
Short: Get quotations from a couple of removal services to choose your best option and compare the prices. If taken care of a couple of months before your move, you will feel more confident in your service provider if you have already gotten to know them with less time pressure. Learn more about moving internationally.
Long: You might want to get a couple of quotations from removal services. Many offer their estimation after taking a virtual tour of your house and calculate their prices rather well. You can double-check their ratings and reviews beforehand. Take care of this 4-5 months ahead of your actual move to avoid any nasty surprises. If you then need to change plans, you will not run out of time to find a backup, and it'll save you time, money, and stress in the long run.
7. Mail forwarding
Short: For 12 or even 24 months, you can have all your mail forwarded from your former German address to wherever it may take you with your move. Learn more about mail forwarding.
Long: To ensure nothing gets lost, even after you left, you can set up a mail forwarding contract with Deutsche Post. If you know where you will move, you can have the post forward all your mail to that address. If you only have a temporary apartment, you will stay in it. You can also mention a friend's or family's address and ensure you do not miss any essential belated mail (like the deregistration confirmation). If you would like to book a reliable, fast and flexible mail forwarding service, please feel free to book our mail forwarding service.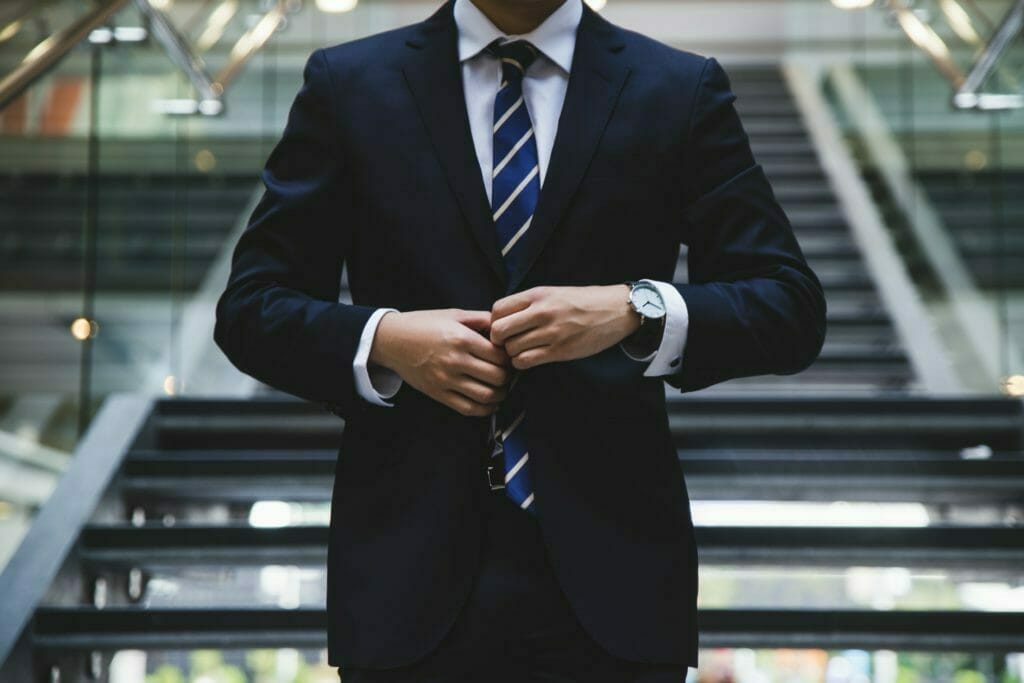 8. Bank account
Short: It is best to check first if there are any payments left to be made, and it may be easier to receive your rental deposit onto your German bank account. We advise you to keep it for a couple of months longer than you are staying in Germany.
Long: Of course, with a bank, there are dependencies. You might need to make some more payments after you are gone, or you still receive your salary until the day you leave. We recommend informing your bank a couple of weeks beforehand but keeping the bank account for another six months afterward. You can also provide your financial institution with a follow-up bank account so they know where to direct any left-over money from your German bank account.
9. GEZ (Public broadcasting service)

GEZ can easily be canceled online. Or you can use our service, which we will add to the list. Learn more about our GEZ cancelling service. It is not a tremendous amount of money, but paying it without living here, would be unnecessarily generous on your part. Here we have a post that revolves around the topic of GEZ in Germany.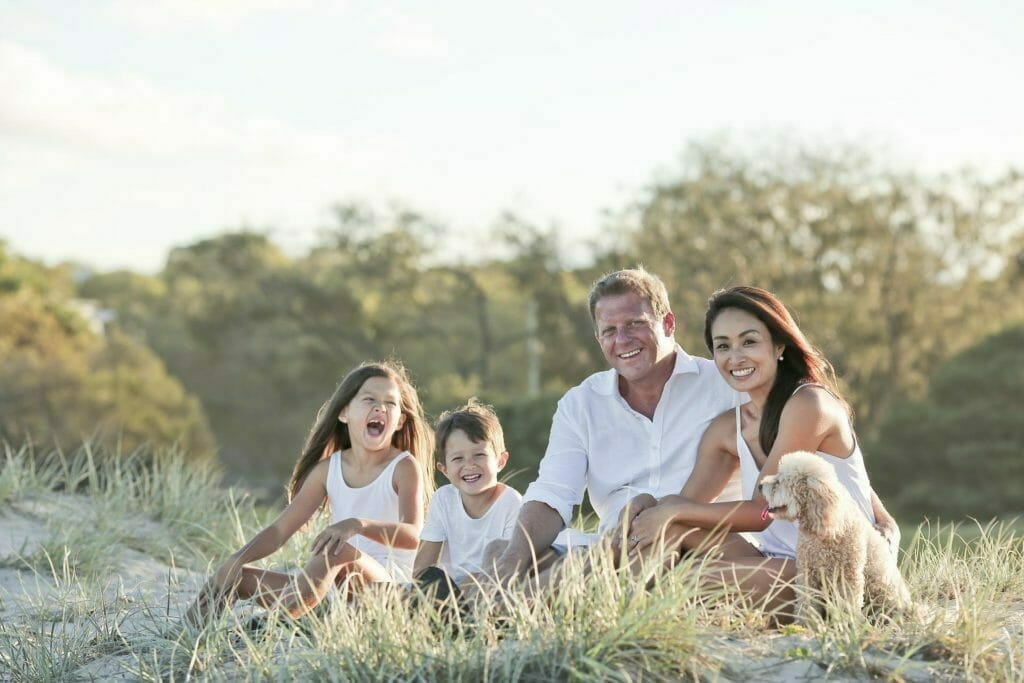 10. Child benefits and School- and Kindergarten cancellation
Short: Child benefit needs to be canceled to avoid fines and to have to pay back the amount you falsely received. School and kindergarten fees need to be terminated ahead of time as well. If you want help with the termination of child benefits, you are welcome to use our service, and you will save much time. Here you can find more details about the service: Child benefits cancellation. Also, don't forget to cancel your parental benefits when you leave Germany. Learn more about child benefits in Germany.
Long: If you stayed here with your children, you might have received child benefits or sent your children to school or Kindergarten in Germany. You are obligated to inform the Familienkasse (the responsible office for paying child benefits) that you are leaving the country. If you receive child benefits, even though you live abroad, there may be fines for having to pay back the falsely received money. Make sure to inform the Familienkasse with a tracked letter to be able to prove that you fulfilled your obligation.

School and Kindergarden need to be informed ahead of time as well. Not only are there often waiting lists, but it is also nicer for classes and teachers to have some time to prepare the farewell and have a smooth transition. If there are school or kindergarten fees, you must also cancel those. If you have a spot co-funded by the municipality you live in, make sure to inform your local responsible office. We recommend doing this three months before your move, or as soon as possible.

Please keep in mind that we do our best to provide credible and up-to-date information, but we are not an official advisor (in the sense of the Legal Services Act, RDG) for taxes, legal matters, and the like. Our service does not replace an individual consultation with legal assistance, and we provide digital tools and automated workflows to assist with the residence deregistration and related necessary steps.