CHRISTMAS SALE 🎄 24 % discount on your Residence Deregistration
CHRISTMAS SALE 🎄 24 % discount on your Residence Deregistration
🎄 CHRISTMAS SALE 🎄
24 % on your Residence Deregistration
Leaving Germany: A Comprehensive Guide
Saying Farewell to Germany
Leaving Germany: This Comprehensive Guide provides expats our ultimate checklist and invaluable information on the necessary steps to take when relocating away from Germany.
Suppose you have been living in Germany and decide to relocate back home or to a different country. In that case, there are many things to consider. For some, a big international move can feel overwhelming. Aside from saying goodbye to friends and cherished memories, you must do many things. Keeping track of which contracts need to be canceled and which authorities need to be informed can be challenging, and navigating German bureaucracy adds another layer of complexity.
But don't worry; we're here to assist you. We've compiled a comprehensive overview of what you need to do and when you should do it, along with some practical suggestions. Following these steps will save you a lot of money, time, and effort. Additionally, we offer various services designed to streamline the process and save you precious time and energy.
Ready to simplify your move? Explore our services today on our website at deregistration.de.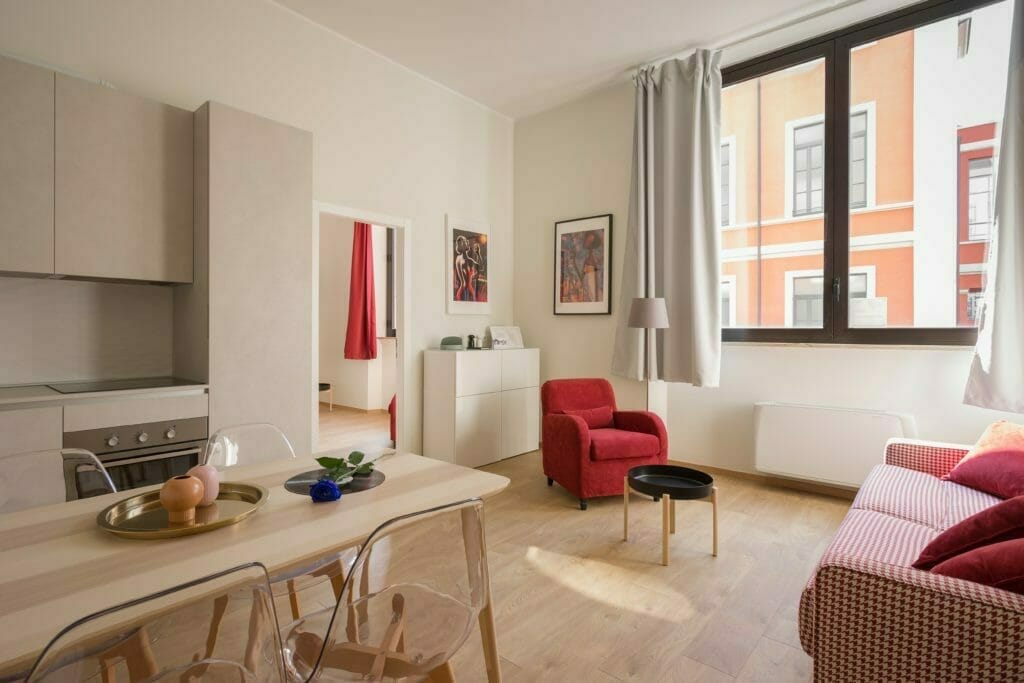 Wrap up your rental agreement
Notifying Your Landlord
The standard notice period for informing your landlord of your intention to move out is three months. Review your lease agreement and inform your landlord within the required timeframe. Ensure you send your cancellation notice on time and obtain a receipt or tracking ID from the post office. If there's a new tenant ready to take over, discuss this with your landlord; many are willing to facilitate a seamless transition.
Documenting the Handover
Shortly before your departure, expect a final walkthrough with your landlord, where we recommend having a written checklist signed by all parties involved. This transparency helps avoid misunderstandings, and it's wise to document everything with photos or a brief video to ensure clarity. Your deposit should be returned within six months of moving out. However, it often happens sooner than that unless there are disputes, outstanding rent, or repair costs.
Leaving Germany: A Comprehensive Guide equips expatriates with an ultimate checklist and invaluable knowledge, ensuring a hassle-free departure from this scenic country.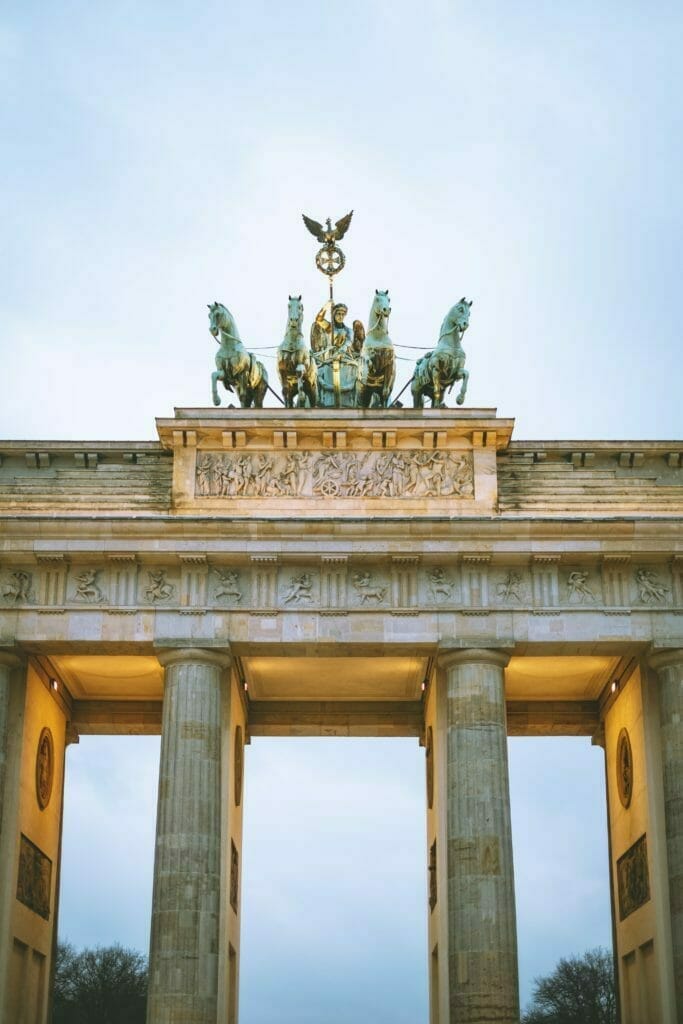 Residence Deregistration
The Mandatory Step
Deregistering your German residence is mandatory by law, but it's useful, too. It allows you to cancel certain contracts, like your German Health insurance, phone provider, GEZ account, etc. It is also crucial because you could remain liable for taxes if registered in Germany.
Many of our clients forgot to deregister because they weren't aware of this regulation. They often reach out looking for help once they receive bills or notice that various subscriptions continue to be billed from their bank account.
Simplify Your Deregistration Online in English! Book Now at Deregistration.de and Experience a Hassle-Free Process.
Deregistration deadlines
Some citizen's offices only work with appointments, and some offer walk-in days. Contact your local citizen's office to explore the options available to you. According to the legal timeframe, you must deregister seven days before and within 14 days of leaving.
Learn more about leaving Germany.
In some cities, securing an appointment before you move can be challenging because they are booked up weeks in advance.
We help many clients from Berlin and Munich, as these cities solely operate with appointments and are often fully booked for a long time. This is why many people request our service once they are already outside of Germany.
Seamless Deregistration in English – With English Customer Support! Access Our User-Friendly Service Anywhere in the World. Get Started at Deregistration.de Today!
Managing Your Insurance
Health, Car, and Liability Insurance
Take inventory of your various insurance policies, including health, car, and liability insurance. Gather the relevant contracts and keep your deregistration confirmation handy to cancel as needed.
Did you know you must cancel your German health insurance when you move away from Germany? It isn't enough to only deregister your residence. You need to contact your health insurance provider and cancel their service. As Health insurance is mandatory in Germany, you can only cancel by switching to a new provider or showing your deregistration confirmation.
We once helped a customer who had overlooked this step. He had moved away from Germany but returned after two years for a new job. Once he registered his new address, he received a large bill from his previous health insurance.
Ready to Simplify Contract Cancellations? Let Deregistration.de's English Customer Support Assist You Online! Cancel Your Contracts Online Today.
Utility Provider Cancellation
Electricity and Gas Contracts
Per your contractual agreements, you must cancel home bound utilities such as electricity and gas (if applicable). If you must cancel on short notice, ensure your deregistration confirmation is ready. For more information on contract cancellation, please refer to our resources.
Simplify Your Utility Contract Cancellations Today with Deregistration.de's Online Service and English Customer Support! Start Now.
Discover the ultimate checklist and expert advice for your departure in Leaving Germany: A Comprehensive Guide, the essential resource for expatriates bidding farewell to this beautiful country
Driver's License and Vehicle Deregistration
Obtaining an International Driving License
When you possess a German driver's license and plan to relocate to another country. You can apply for an international driver's license at the KFZ Zulassungsstelle, the car registration office. Upon arriving in your destination country, your international driver's license can be translated and adapted to comply with local regulations.
Keep in mind that bureaucratic processes in Germany can be slow, so schedule your appointment at your responsible office well in advance, ideally at least six weeks before your departure.
Deregistering Your Car
Don't forget to deregister your car in Germany when you relocate. You must deregister if you're exporting, selling, transferring the vehicle abroad, or scrapping it. Failing to complete the deregistration process can lead to fines.
Our customers often face complications when they relocate with their cars. Driving your car to a neighboring country from Germany is easy enough. But you can only drive away from Germany if your vehicle still has license plates. However, you must hand in the license plates when you deregister your car from Germany.
Simplify Your Car Deregistration from Germany with Ease – Online and Stress-Free! Explore Our Fast and Reliable Services for Non-German Speakers. Get Started Today!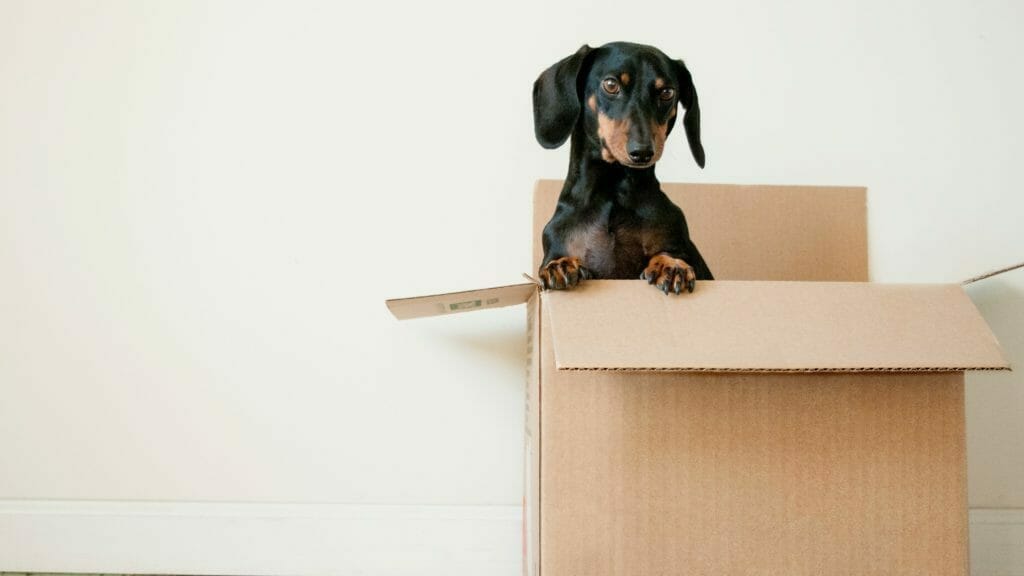 Coordinating Your Move
Choosing a Removal Service
Obtain quotes from multiple removal services to choose the best option and compare prices. Handling this task a couple of months before your move allows you to find a good service provider and ensure they have time for your move-out date. Visit our international moving page for further details.
Learn more about moving internationally.
Ready to Ease Your Move? Discover Our Top Partner, Umzugsvergeich DE!
Get Your Free, No-Obligation Moving Quote Today! Save Up to 40% on Moving Costs.
This guide, Leaving Germany: A Comprehensive Guide, is your go-to resource for expats, featuring the ultimate checklist and essential information for leaving this beautiful country
Mail Forwarding
Ensuring You Receive Your Mail
You can have mail forwarded from your former German address to your new location for 12 or even 24 months. Set up a mail forwarding contract with Deutsche Post to ensure nothing gets lost.
Secure Your Mail Forwarding Hassle-Free! Book Now!
Learn more about mail forwarding.
Experience the Convenience of Filling Out Our Form in English, Online Booking, and Responsive Customer Support via Live Chat and email.
Don't Miss Important Mail When You Move or Leave Germany – Choose Our Service to Book Mail Forwarding!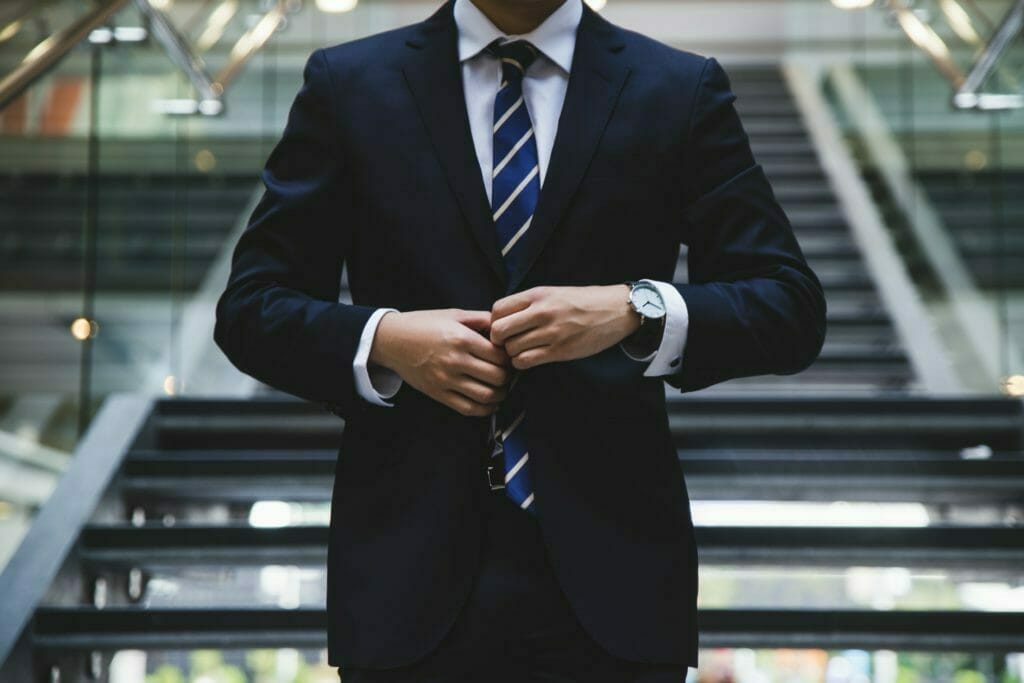 Managing Your Bank Account
Preparing for Financial Changes
Before closing your German bank account, check if any outstanding payments are due, and consider keeping the account active for a few more months after you depart from Germany.
Notify your bank a couple of weeks in advance, and if necessary, provide details of your new bank account for any residual funds from your German account.
Canceling GEZ (Public Broadcasting Service)
Ending Your Radio Tax
Canceling your GEZ account is straightforward and can be done online. Yet, bear in mind the cancelation can only be done in German. You'll need your account number and your deregistration confirmation.
You can find more information about the Rundfunkbeitrag in our dedicated blog:
Streamline Your GEZ Account Cancelation with Deregistration.de!
Say goodbye to German bureaucracy. Let us handle your GEZ account cancelation when you move away from Germany. Submit your deregistration confirmation, and we'll take care of the rest. Our service is designed for non-German speakers, available entirely in English, and backed by English customer support.
Simplify your move: Book our Rundfunkbeitrag Cancellation service today!
Learn more about our GEZ cancelling service. Here we have a post that revolves around the topic of GEZ in Germany.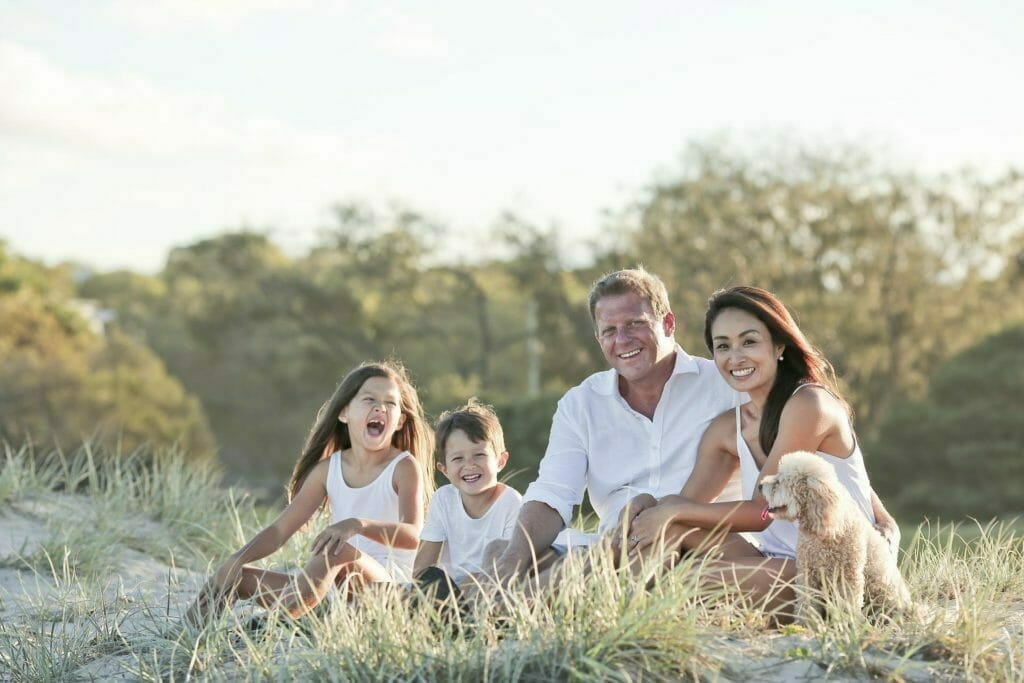 Child Benefits, School, and Kindergarten
Canceling Child Benefits
Parents in Germany can receive state benefits if they have children. These include the child benefits for any children living in the household and parental benefits, which parents can additionally apply for when they have children under two. However, parents are only entitled to these subsidies as long as they live in Germany. Remember to cancel your child and parental benefits when you move away from Germany to avoid fines and repayments for falsely received benefits.
Simplify Your Child and Parental Benefit Cancellation – Book Now!
Learn more about child benefits in Germany
With our child benefit cancellation service, we take care of everything for you. You can complete our English form, book online, and rely on our responsive customer support via Live Chat and email.
Don't delay: Secure your Child Benefit Cancellation today!
Notify your children's school and Kindergarten
Additionally, terminate your kindergarten or daycare contract in advance. Be aware that kindergartens have their own cancelation terms, which can differ. Make sure to read the fine print in advance and cancel your contract in time.
The same applies to private schools. If your children attended a regular state school, you must also give notice. As school is compulsory for all children in Germany, you must inform your children's school and hand in a copy of your deregistration confirmation. Otherwise, you may face a fine.

For a seamless departure from Germany, turn to Leaving Germany: A Comprehensive Guide, your source for the ultimate checklist and essential insights for expatriates.
Get a Pension Refund
All employees in Germany automatically contribute to the German pension scheme. You may be eligible for a refund of your pension contributions when you relocate away from Germany.
The waiting period to apply for a refund is 24 months after your last pension contribution, with processing times typically ranging from 1 to 6 months. Use our eligibility check to find out if you can apply:
If you are entitled to a refund, we highly recommend our partner Fundsback:
Reclaim Your German Pension Contributions Today!
Maximize Your German Pension Refund with Fundsback!
Experience a Hassle-Free, English-Speaking Pension Refund with Fundsback.
They offer the entire service in English, backed by English-speaking customer support. Their process is mainly online, and their team includes real lawyers to ensure a seamless refund journey for you. Relax while they navigate the complexities.
Start your hassle-free pension refund journey with Fundsback.org today!
Please keep in mind that we do our best to provide credible and up-to-date information, but we are not an official advisor (in the sense of the Legal Services Act, RDG) for taxes, legal matters, and the like. Our service does not replace an individual consultation with legal assistance, and we provide digital tools and automated workflows to assist with the residence deregistration and related necessary steps.