The Free and Hanseatic City of Hamburg is a vibrant hub, with approximately 1.9 million residents (2023), and the second-largest city in Germany. Hamburg is not only popular among Germans; in December 2020, 311,849 people with foreign citizenship lived in Hamburg, according to the Statistical Office North. The proportion of foreigners in the total population is thus 16.8 percent. Despite its rich maritime history and cosmopolitan atmosphere, there has been a noticeable outflow of inhabitants. In 2022 alone, approximately 123,500 people chose to leave the city of Hamburg.
When embarking on a move, especially one involving emigration, ensuring the proper deregistration of your residence stands as a pivotal stride. This crucial step serves a dual purpose. On one hand, navigating through this obligatory procedure shields you from potential fines. On the other hand, armed with the deregistration certificate, you gain the ability to gracefully conclude significant commitments, including those concerning health insurance and broadcasting fees (GEZ).
While the prospect of bureaucratic procedures might appear daunting at first glance, rest assured that it merely entails following the correct course of action. Our team of experts is more than delighted to guide you through this process. Within this blog post, we've succinctly outlined paramount details about deregistering your residence in Hamburg.
When do I have to deregister in Hamburg?
You must deregister your Hamburg residence if you plan to leave Germany permanently. However, no deregistration is necessary if you are just moving within Germany. Instead, you simply change your residence by registering your new residence (within two weeks after moving), and your old residence will automatically be "re-registered".
The legal situation in Germany stipulates that the deregistration must take place at least one week before and no later than two weeks after your move. Based on what we've learned, we suggest you start deregistering your residence as soon as possible. This helps you steer clear of potential issues or fines and also lets you make up for any missing documents within the allowed legal time.
There are many good reasons to deregister your residence. The main goal is to get an official deregistration certificate. This certificate comes in handy, for instance, when you want to use your special right to end contracts. Having a deregistration certificate can also shorten notice periods for the cancellation of different contracts. It's also really important to cancel payments for the GEZ (public broadcasting fee) and your health insurance in Germany. Without this certificate, you can't cancel these two agreements because it's the only proof that you're leaving Germany and won't have to follow the rules for health insurance or pay the broadcasting fee anymore.
Keep your deregistration certificate after your move in case you need to: 1) renew your German passport abroad, 2) start the pension refund process, or 3) receive your pension abroad. As you can see, this document is very important during and after your emigration.
Abmeldung Hamburg: Your Possibilities
In Hamburg, there are several ways for you to deregister your residence:
With an appointment at the Citizen's Service office: You can make an appointment and do the deregistration directly on-site.
Without an appointment at the Citizen's Service office: The Citizen's offices in Hamburg do not accept any means of digital transmission, such as e-mail or fax. The only way to deregister in Hamburg without an in-person appointment at the office is by using registered mail or our digital service to submit the documents. With us, you just need to place an order and nothing else.
If you want to deregister in person and on-site in Hamburg, you first need to make an appointment. Once you have an appointment, you can fill out your deregistration form at the office and thus initiate your deregistration. If you deregister in person, the deregistration takes place during the appointment, and you receive the deregistration certificate within 5 minutes. You can find out which additional documents you need further down in the article.
As the citizen's office does not accept deregistration documents sent via fax, or email, the deregistration process can be quite complicated if you are already abroad. You firstly need to download the Hamburg deregistration form and fill it out. Send it along with the other necessary documents (Usually an ID is sufficient) via registered mail to the relevant citizen's office in Hamburg.
If you're too busy or not keen on managing the deregistration process for you and your family in Hamburg, you have the option to utilize our service. We take care of everything on your behalf, including sending your documents to Hamburg and obtaining your deregistration certificate at our address in Germany. We offer you a digital copy or can send the original certificate to any preferred location. We manage all communication with the authorities for you.
Another advantage: We keep your deregistration certificate in our archives for two years, so you can have it sent to you again at any time.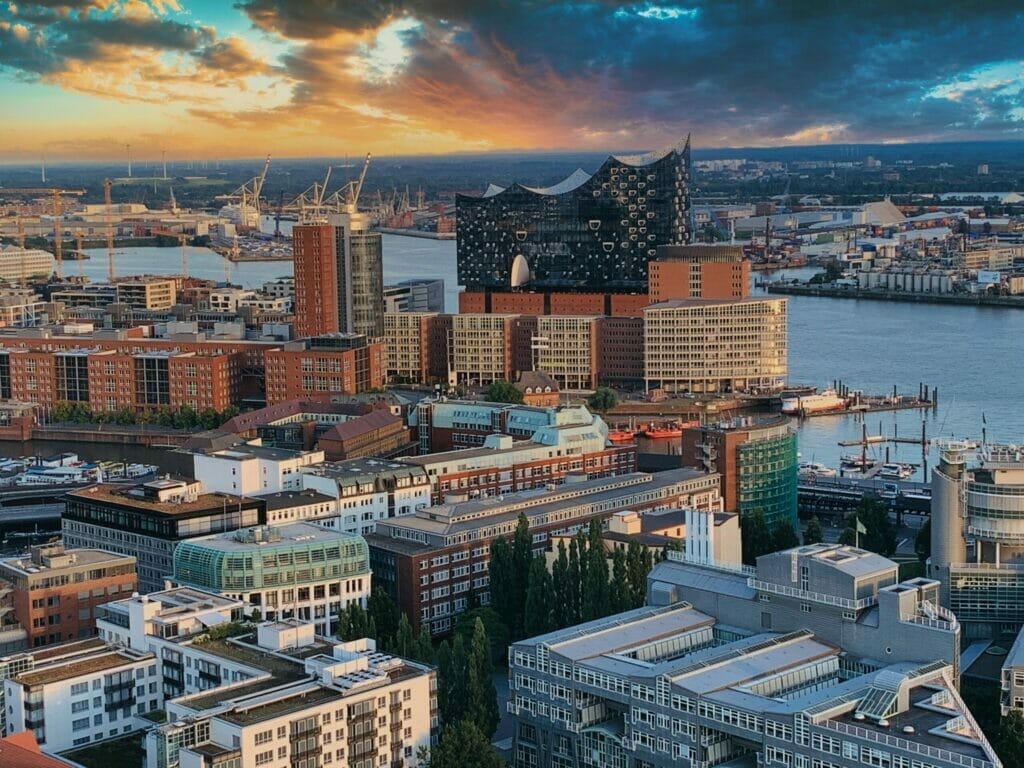 Online Deregistration Service in English
If you're looking to save time and avoid the hassle of handling your deregistration, you can opt for one of our convenient deregistration packages. You won't require any knowledge of the German language or a local address!
We provide an English-language online deregistration service specifically for Hamburg. By choosing either our Personal Assistant or Premium package, all you need to do is complete the booking form and make the payment. We take care of the entire deregistration process, including receiving your deregistration certificate through mail.
Furthermore, both packages include a step-by-step guide for deregistering from the GEZ, and our expert team is readily available to address any queries you may have.
What sets our service apart is that you don't even need to be physically present in Germany or possess a German address. Our operations are entirely digital, ensuring a seamless experience.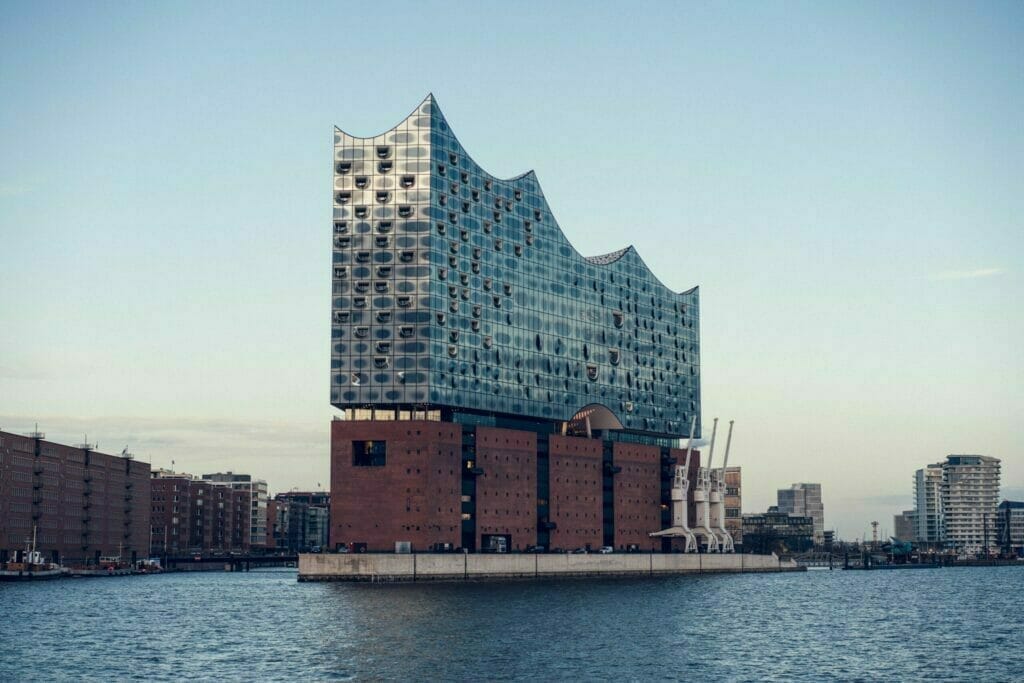 Which office in Hamburg is my citizen's office?
Hamburg has 24 citizen's offices that process registration documents (Meldeangelegenheiten). These offices are responsible for various public services and administrative tasks within the city of Hamburg. These include, among other things, the registration and deregistration of residents, the issuance of identification documents such as passports and ID cards, vehicle registration, as well as immigration and nationality matters.
If you are moving to Hamburg, you must register your residence with the relevant office. If you are moving out of Hamburg or leaving Germany entirely, you must deregister your residence at the same office. This is an important step to ensure that all your documents are up to date with the city administration and to avoid potential legal issues that may arise if you do not report a change in your residency status. You can find the office that is responsible for you by searching online for "your German postcode + Bürgeramt".
Processing Times in Hamburg
In the last nine years, we have collaborated with many citizen offices across Germany, including various citizen offices in Hamburg. Those who make an appointment in person and deregister their residence on-site receive the deregistration certificate immediately. Those who try another way often have longer processing times. Here, we want to share the experience we have gained with the deregistration registered mail at the citizen's offices in Hamburg.
The processing times of the citizen's offices are influenced by several factors. These include sickness- or holiday-related absences of staff and possible effects of general issues such as the COVID-19 pandemic or other significant events.
Hamburg is also affected by these factors. In addition, Hamburg is one of the most populous cities that has to handle a lot of bureaucracy. We have found that deregistration in Hamburg, on average, takes about 8 weeks.
We have written another blog article about the processing times of various citizen's offices, where we also regularly update the current processing times of the offices. Processing times of citizen offices in Germany.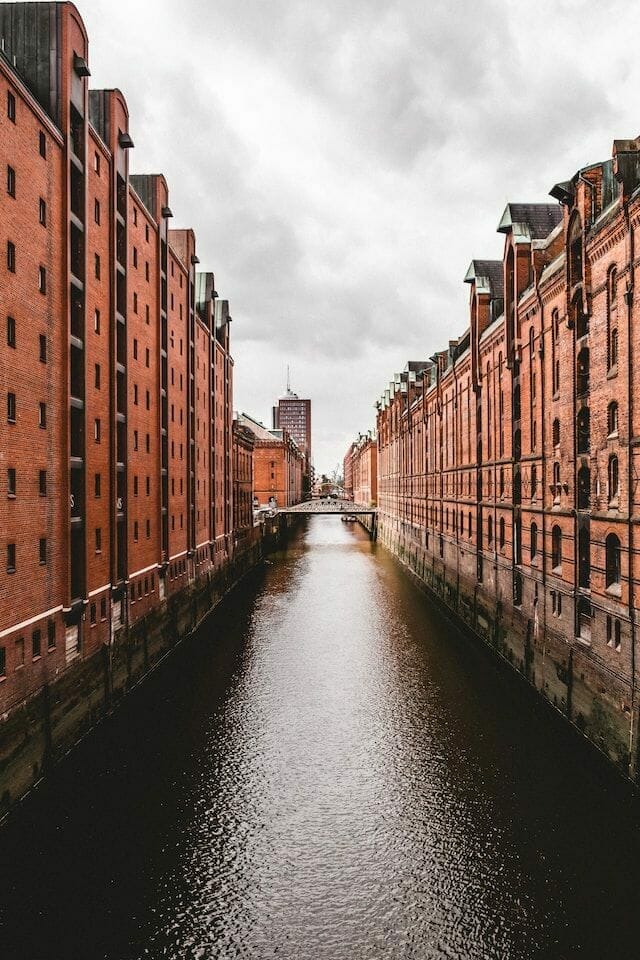 What if I forget to deregister from Hamburg?
It's important to remember to deregister your residence to avoid potential issues with local authorities, the broadcast service fee (GEZ), and your health insurance. Failing to deregister could result in penalties. Additionally, without a deregistration certificate, you won't be able to cancel your broadcasting fees or your German health insurance. This certificate is necessary to demonstrate your departure from Germany and the cessation of your obligations for GEZ payments and mandatory health insurance.
BUT DON'T WORRY
If the deregistration slipped your mind, worry not – there's a solution at hand. We've streamlined and translated the deregistration process for Hamburg into English, making it entirely digital. Even if you're already abroad or have missed the deadline, our service can facilitate a belated deregistration. We take charge of liaising with the citizens' office on your behalf, managing the deregistration process, obtaining your deregistration certificate, and sending it to your overseas address via mail or email. Furthermore, we extend our assistance to cancel your health insurance, the GEZ, as well as other commitments like electricity, various insurances, and family benefits.
Were you aware that, upon emigration, you possess a unique entitlement to terminate contracts in Germany? Opt for a smart, comprehensive, and hassle-free approach by choosing our service to deregister your residence in Hamburg. Leave no bureaucratic tasks overlooked.
Required documents for city deregistration in Hamburg
For your Abmeldung in the Hansestadt Hamburg, you typically need the following documents:
Completed deregistration form (Abmeldung): The form requires basic information about you and your residence in Hamburg.
Proof of identity: This can be a valid ID card, residence permit, or passport.
Address for the deregistration certificate: Although you are leaving Germany, you will need an address where the Bürgerbüro (citizen's office) can send the deregistration confirmation. Please check in advance if the office will send the certificate abroad!!
Other documents: Additional documentation may be required depending on your individual situation (e.g. if you are deregistering delayed, with your family, etc.). Ask them in advance!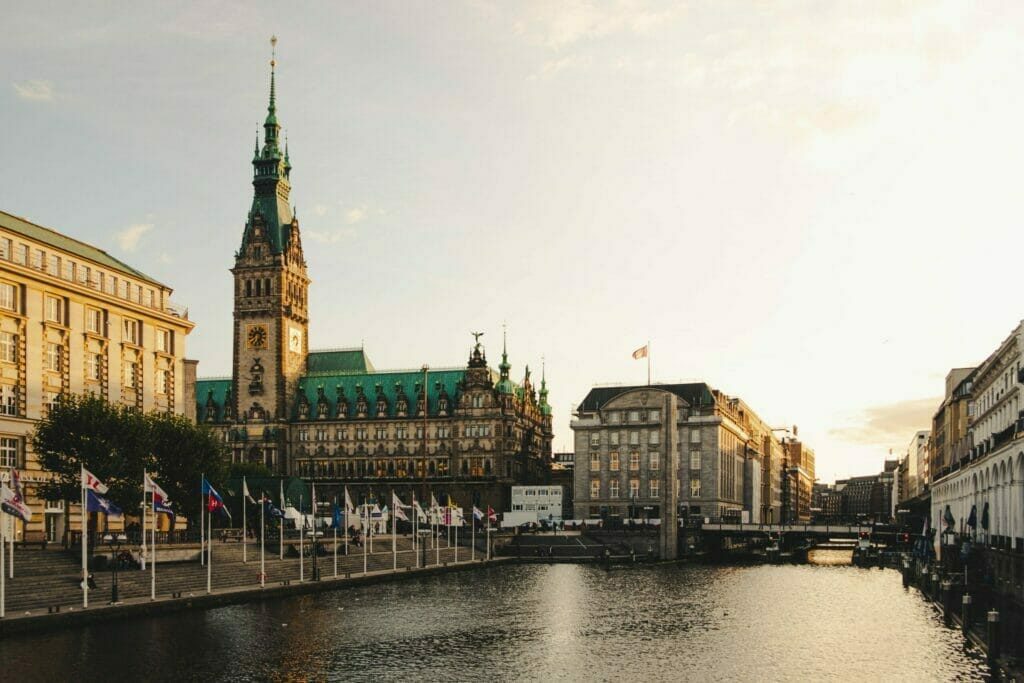 Do I have to close my bank account if I leave Germany?
Closing your bank account upon leaving Germany isn't an absolute requirement. There could be valid motives for retaining it, like receiving income from German channels, maintaining a stash of euros, accessing retirement benefits, pursuing a pension refund, or facilitating a potential return to Germany later on. Nonetheless, a few key points merit consideration:
Charges: Certain German bank accounts involve recurring monthly or yearly charges, which can accumulate over time. If your bank imposes fees for the account, and you do not intend to use it, closing the account might be more economical.
Tax Considerations: Depending on your new country of residence, it may be necessary to declare your foreign bank accounts for tax purposes. It's advisable to review the tax regulations applicable in your new place of residence.
Account Activity: Some banks might close dormant accounts or stipulate a minimum balance to maintain account activity. Familiarize yourself with the specific terms and conditions of your bank.
Account Accessibility: When residing abroad, managing your account or addressing issues could become more intricate. This is especially true if the bank necessitates physical presence or lacks comprehensive online banking services.
So, it ultimately depends on your specific circumstances. If you're unsure, it's a good idea to discuss your situation with your bank. They can advise you on what's best for you.
Abmeldung Auto Hamburg: Digital Service
Are you currently residing abroad and seeking to unregister your car in Germany? We've modernized this procedure and are specialized in orchestrating the deregistration of your car from Germany, no matter your location around the globe.
Our team of specialists is well-acquainted with German administrative procedures and can efficiently oversee all essential steps to ensure the proper and legal deregistration of your vehicle.
Through our service, there's no need to fret about scheduling appointments, collecting documents, or filling out forms. If you're already overseas, there's certainly no requirement to return for the car deregistration process.
We'll coordinate an appointment with the vehicle registration office and conduct the vehicle deregistration on-site in person. Spare yourself the stress of bureaucracy and paperwork – allow us to manage all aspects on your behalf!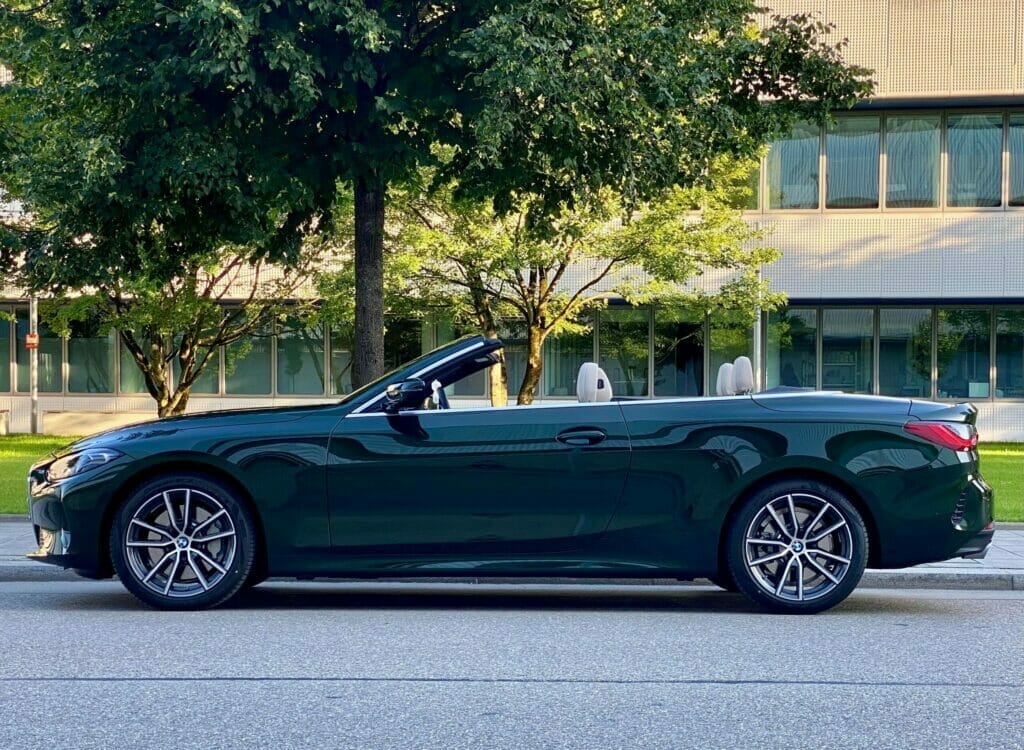 Take care of all the paperwork comfortably online
You don't need to speak German
No need to travel back to Germany
Customer support via live chat and email
Are some of your vehicle documents missing? Not to worry. Our service is equipped to handle situations with incomplete paperwork. We conduct a preliminary assessment to determine if we can proceed with your car's deregistration.
Delve into our comprehensive blog post on car deregistration in Germany: "Deregister Your Vehicle Online." Here, you'll find all the essential details about the procedure, associated costs, and the required documentation.
Who has to deregister a car in Hamburg?

Numerous situations might arise that necessitate the deregistration of a car registered in Germany:
If the car is being permanently exported to another country, it must be removed from the German registration system.
When the car is sold to a new owner located in a different country, the seller is required to initiate the deregistration process in Germany.
If the car owner relocates outside of Germany and intends to take the vehicle along, they must deregister it from the German registration system and subsequently register it in their new country of residence.
When the car is being scrapped or taken apart, it needs to be deregistered from the German registration system.
Typically, the onus of deregistering the vehicle from the German registration system falls upon the owner. In cases where the owner no longer resides in Germany, they need to appoint a representative within Germany to carry out the deregistration process on their behalf.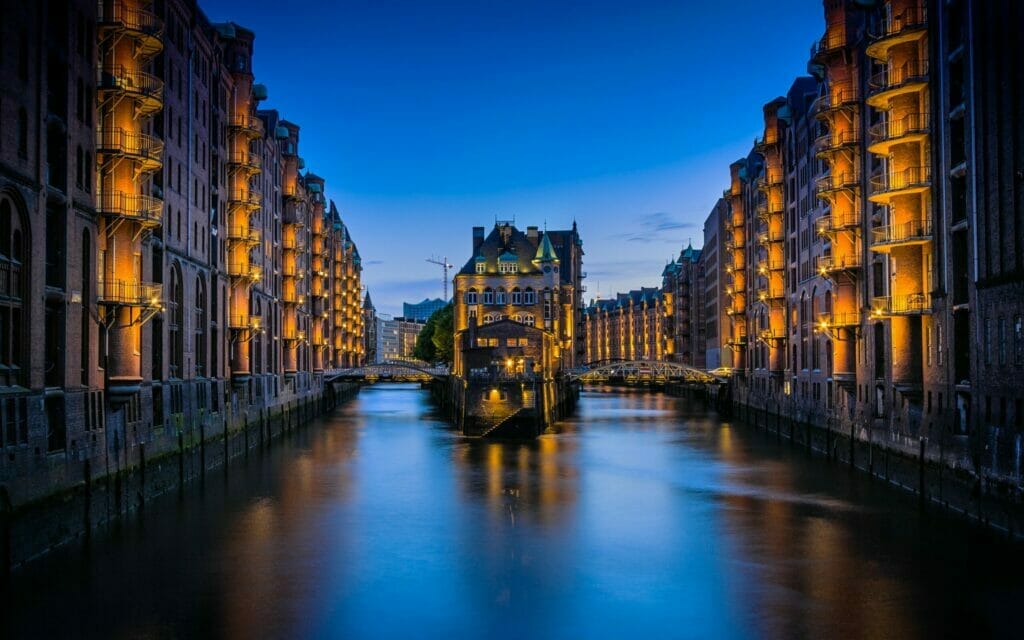 Abmeldung Gewerbe Hamburg: How to deregister your business
The deregistration of a business becomes an essential and lawful requirement for companies in Germany when specific conditions are met, as outlined in § 14 of the Trade Regulations. As a result, business operators and self-employed individuals are obligated to promptly notify any alterations to their business status, including instances of immediate closure.
Key Instances of Trade Deregistration:
Permanent discontinuation of the business
The relocation of the registered office to another city or municipality
The departure of partners in partnerships
If a business is uncertain about future projects, a declaration of dormancy can be an alternative to trade deregistration. This way, businesses won't have to reapply for necessary licenses if operations resume later.
Trade deregistration is not necessarily synonymous with discontinuation of business activity. For instance, businesses moving their operations to the jurisdiction of another municipality or city must deregister their company at the old location before re-registering at the new place of activity.
What You Need to Deregister your business:
A filled out and signed trade deregistration form.
Your current business license.
Your ID card.
A confirmation paper that you're moving (especially if you're moving to another country).

Deregistering your business holds significant importance in cases of closure, relocation, or alterations in legal structure. Following the deregistration, the Trade Licensing Office will promptly inform relevant entities such as the tax office, the Chamber of Industry and Commerce, the Chamber of Crafts, the registry court, and the insurance association if necessary.
Let us take care of your business deregistration! Get started now!
Benefit from our English language service
You don't need to speak German
Hassle-free online procedure
Reach us anytime through Live Chat & Email
Optimize and digitize your business deregistration with our expert help
Need assistance with deregistering your business in Germany? Look no further – we're here to simplify the process for you. Our team of experts will seamlessly navigate you through each step, ensuring that you:
Receive Expert Guidance: Our team is thoroughly acquainted with the nuances of German business deregistration, ensuring accuracy throughout the procedure.
Save Time & Effort: Why grapple with intricate paperwork when we can handle it on your behalf? Preserve your valuable time for other essential tasks.
Remain Compliance-Conscious: We'll ensure you steer clear of fines and penalties by adhering strictly to the established regulations.
Experience a smoother journey through the business deregistration process with our expert assistance. Connect with our team to initiate the process today.
If you want to know more about deregistering your business in Germany, don't forget to check out our detailed blog post: "Deregistering Your Business When Leaving Germany".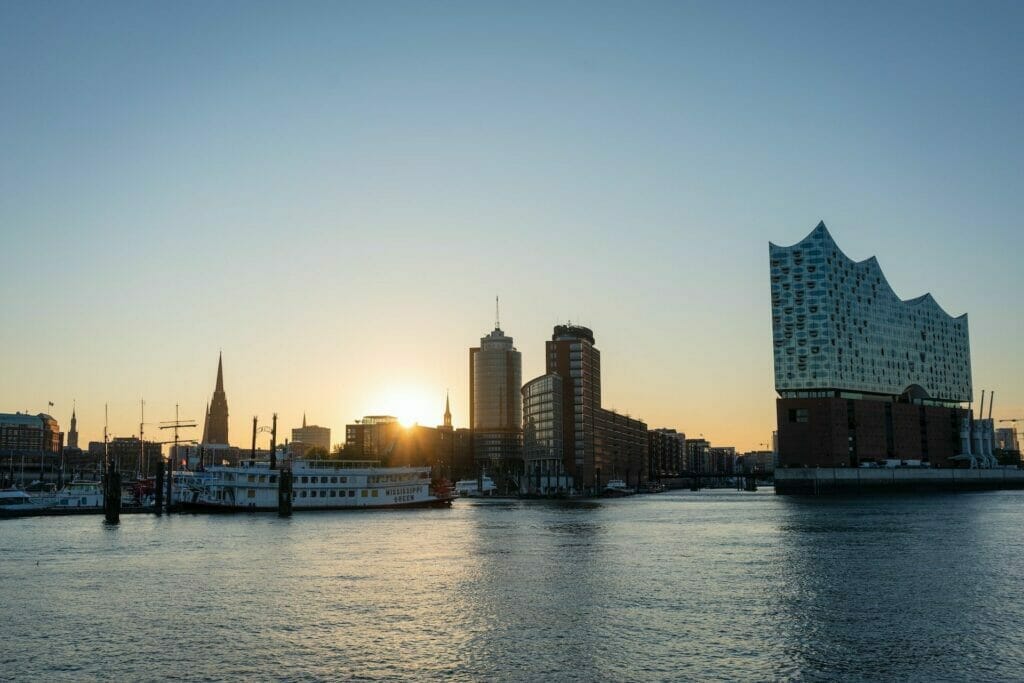 Conclusion of the deregistration process in Hamburg
If you are preparing to move abroad and leave Germany, deregistration is a necessary and legal step that must be taken. In Hamburg, this process can be carried out at the local citizens' office, or by registered mail, and with our digital expert service.
The objective of deregistration is to secure a deregistration certificate, which proves crucial for navigating additional bureaucratic procedures.
Typically, the citizens' office necessitates only a duly completed and signed deregistration form, along with your ID card, passport, or equivalent substitute documentation.
Failure to carry out deregistration can result in automatic deregistration conducted by the authorities, commonly referred to as "official channels deregistration." Not complying within a two-week timeframe can result in a penalty of up to €1,000.
Hence, it's imperative to ensure proper deregistration when departing from Germany, minimizing unnecessary complexities or fines, and facilitating a smooth transition during your emigration process.