Düsseldorf, the capital of North Rhine-Westphalia, is a cosmopolitan center, with approximately 620,000 residents (2023), and one of the significant cities in Germany. Despite its rich culture and modern appeal, many people decide to emigrate from the city each year. In 2022 alone, approximately 50,000 people left the city of Düsseldorf.
When considering a move, especially one of emigration, it's vital to prioritize the proper deregistration of your residence. This essential action carries twofold importance. Firstly, by adhering to this mandatory procedure, you avoid potential penalties. Secondly, with the deregistration certificate in hand, you can seamlessly wrap up key obligations, such as those related to health insurance and broadcasting fees (GEZ).
Though navigating bureaucratic tasks might seem overwhelming initially, it's simply a matter of taking the right steps. Our seasoned team is eager to assist you throughout this journey. In this blog post, we provide a concise breakdown of the critical aspects of deregistering your residence in Düsseldorf.
When should I deregister in Düsseldorf?
If you're leaving Germany for good, you'll need to deregister your Düsseldorf residence. However, if you're relocating within Germany, there's no need for deregistration. Instead, just update your new address by registering it (within two weeks of moving), and your former address will be automatically adjusted.
German laws mandate that deregistration occurs at least a week before, but not more than two weeks after, your move. Given this timeframe, we advise you to begin the deregistration process as early as possible. This proactive approach helps you avoid potential complications or penalties and gives you a buffer for any required documentation within the permitted timeframe.
Deregistering your residence isn't just a bureaucratic step – it's crucial. The primary reason is to obtain an official deregistration certificate. This certificate proves invaluable when exercising special rights to terminate contracts. With it, you can potentially shorten notice periods for contract cancellations. It's also vital for stopping payments for the GEZ (public broadcasting fee) and your German health insurance. Without this certificate, terminating these agreements is impossible, as it verifies your departure from Germany and absolves you from certain local obligations.
Remember to retain your deregistration certificate post-move for situations like: 1) renewing your German passport overseas, 2) initiating the pension refund process, or 3) claiming your pension from abroad. Clearly, this document holds significant weight both during and post-emigration.
Abmeldung Düsseldorf: Your Options
Düsseldorf offers multiple methods to deregister your residence:
In-Person at the Citizen's Service Office: For those preferring a face-to-face process, you can book an appointment and complete the deregistration in person. Once your slot is confirmed, simply fill out the required form at the office, and you'll typically receive your deregistration certificate within a mere 5 minutes. The list of additional documents required can be found later in this article.
Remote Deregistration: If you're already abroad or prefer not to visit in person, the process can be a bit more involved, given the Citizen's Service Office doesn't accept deregistrations via fax or email. Here's the workaround: Download the Düsseldorf deregistration form, fill it, and along with the necessary identification (typically an ID suffices), send it via registered mail to the appropriate Citizen's Service Office in Düsseldorf.
Leverage Our Expertise: If time is of the essence, or if you'd rather skip the administrative hassle, our team is at your service. We'll handle everything: from dispatching your paperwork to Düsseldorf to procuring your deregistration certificate at our German address. You have the choice between a digital copy or having the original certificate mailed to a location of your preference. We oversee all communications with the authorities, ensuring a smooth process.
Bonus: With our service, there's no need to fret about misplacing your deregistration certificate. We archive it for two years, ensuring you can request a copy anytime within that period.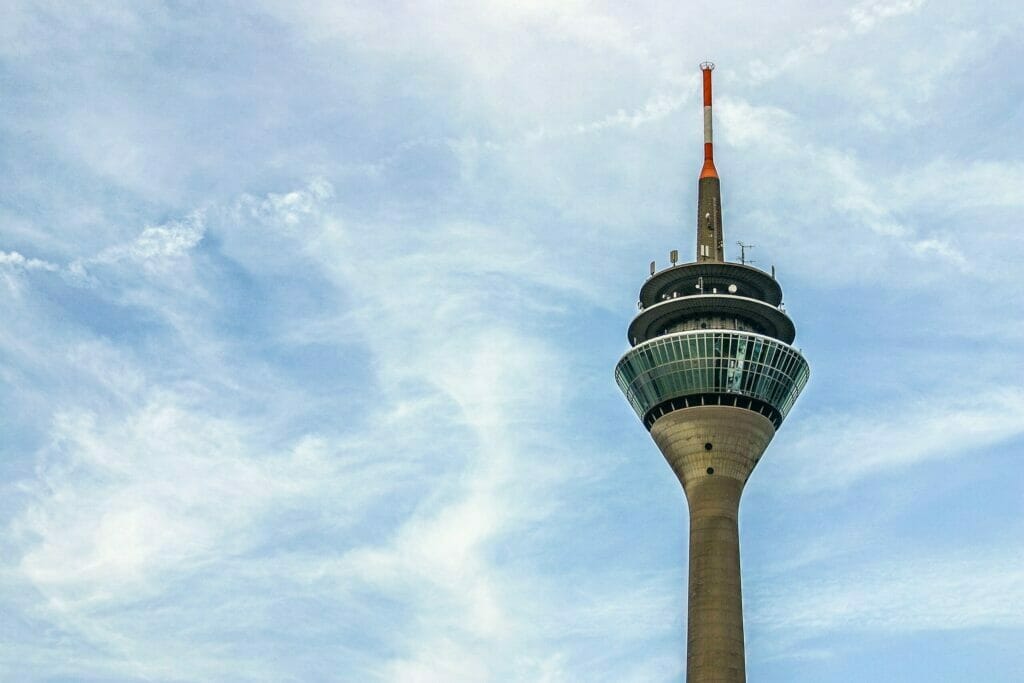 Streamlined Online Deregistration Service in English
Navigating deregistration can be a daunting task, especially if you're unfamiliar with the German language. We're here to simplify that process for you, with our specialized English-language online deregistration service designed for Düsseldorf residents.
Choose from our curated packages – the Personal Assistant or Premium – and say goodbye to the bureaucratic hassle. Here's how it works:
Fill out our easy-to-understand booking form.
Complete the payment.
Let us handle the rest!
We'll manage the entire deregistration procedure for you, and you'll receive your deregistration certificate directly in your mailbox. Plus, as an added benefit, both our packages come with a comprehensive guide on how to deregister from the GEZ. Should you have any questions along the way, our dedicated expert team is always on standby to assist.
The cherry on top? You don't need to be in Germany or have a German address to avail of our service. Our process is 100% digital, ensuring a hassle-free and efficient experience.

Which office in Düsseldorf is my citizen's office?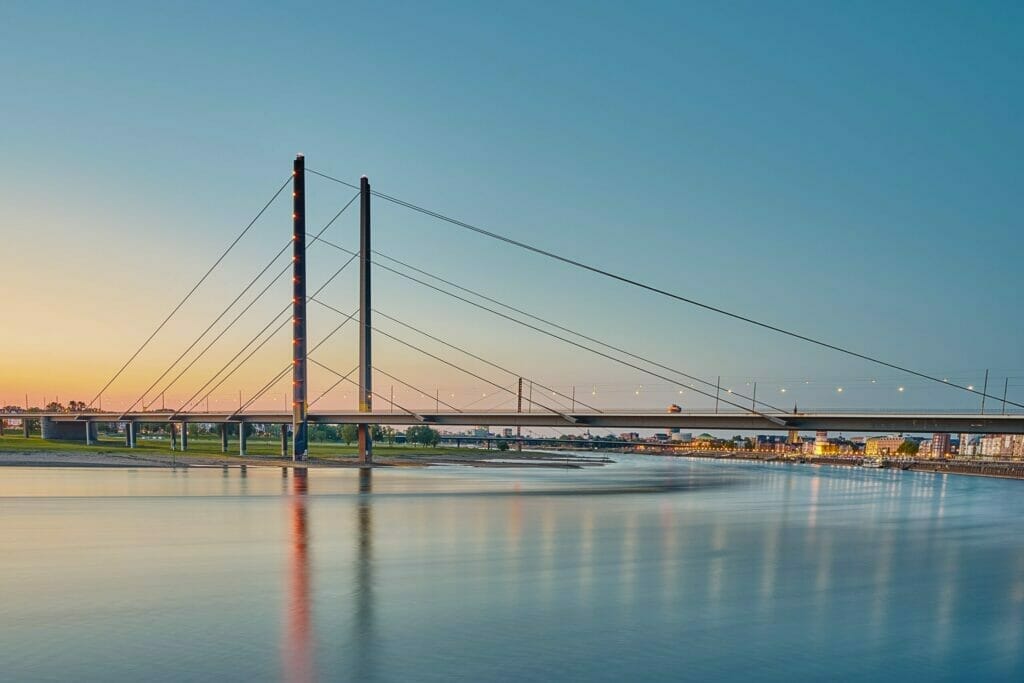 In Düsseldorf, your primary point of contact for administrative matters related to residence is the Bürgerbüro (Citizen's Office). The specific office you need to approach depends on your residential district, as there are multiple Bürgerbüros distributed throughout the city. It's essential to find the one corresponding to your address to facilitate any registration or deregistration procedures. However, if you're an international resident or a non-EU national, matters concerning your stay, visas, or residence permits are under the jurisdiction of the Ausländerbehörde (Foreigner's Registration Office). In some specific cases, such as when deregistering a residence related to an expired or terminated visa, it's the Ausländerbehörde that is responsible for overseeing the deregistration process.
Processing Times in Düsseldorf
Over the past nine years, our collaboration with numerous Bürgerbüros (citizen offices) across Germany has given us deep insights into the administrative processes of cities, including Düsseldorf. For individuals opting for in-person appointments to deregister their residence, the certificate of deregistration is typically issued instantly. However, for those pursuing alternative methods, the processing time can be extended. Here, we delve into our experiences with the registered mail, email, and fax deregistration processes at Düsseldorf's citizen offices.
Various factors impact the processing durations at the Bürgerbüros. Among these are staff shortages due to illness or vacations and broader challenges such as global events, including the COVID-19 pandemic.
Being one of the largest cities in Germany, Düsseldorf naturally grapples with a more extensive bureaucratic workload. Based on our observations, the average processing time for deregistration in Düsseldorf ranges from 4 to 8 weeks.
For those keen on understanding processing times across Germany, we have a detailed blog post addressing the timelines of different Bürgerbüros. This post is periodically updated to reflect the most recent processing speeds. You can find more about it in our article titled Processing times of citizen offices in Germany.
What happens if I Forget to Deregister in Düsseldorf?
Deregistering your residence is more than just an administrative task—it's an essential step in concluding your ties to Germany. Neglecting this process can have consequences, such as penalties from local authorities, ongoing charges like the broadcasting service fee (GEZ), and potential issues with health insurance. Without a deregistration certificate, you'll find it challenging, if not impossible, to terminate your GEZ subscription and German health insurance. This document certifies your departure from Germany and thereby releases you from certain financial obligations like mandatory health insurance and the GEZ fee.
BUT DON'T PANIC!
Mistakes happen. If you've unintentionally overlooked the deregistration process, there's still a way out. We've converted the deregistration procedure for Düsseldorf into a simplified and translated English version, which is completely digital. Whether you're overseas or have simply missed the prescribed window, our service can assist in processing a retrospective deregistration. We serve as the bridge between you and the citizens' office, ensuring seamless handling of the deregistration, procuring your deregistration certificate, and dispatching it to you, be it via mail or email. Our suite of services also includes helping you cancel health insurance, GEZ, and other commitments such as utilities, various insurance plans, and family benefits.
Did you know that when you emigrate, you're granted a special privilege to terminate certain German contracts? Choose our service for a comprehensive, efficient, and effortless deregistration experience in Düsseldorf. Ensure that every bureaucratic checkbox is ticked.
Required Documents for City Deregistration in Düsseldorf
When preparing for your residence deregistration (Abmeldung) in Düsseldorf, it's vital to have all necessary documents on hand to ensure a smooth process. Here's a checklist of the documents you'll typically need:
Deregistration Form (Abmeldung): This form captures essential details about you and your current residence. Ensure that it is fully completed. (Note: While the list mentions Hamburg, ensure that you have the Düsseldorf-specific form.)
Proof of Identity: You can use any of the following valid documents:

ID card
Residence permit
Passport

Address for the Deregistration Certificate: Even if you're leaving Germany, the Bürgerbüro will need an address to send your deregistration confirmation. Important: Verify beforehand whether the office dispatches certificates to international addresses.
Other Documents: Depending on your unique circumstances, the citizen's office might request additional paperwork. This could be relevant if:

You're submitting your deregistration after the stipulated timeframe.
You're deregistering alongside family members.
Or any other specific situations.
To avoid any last-minute hiccups or delays, it's a good practice to reach out to the Bürgerbüro in advance and confirm any additional documentation or specific requirements related to your situation.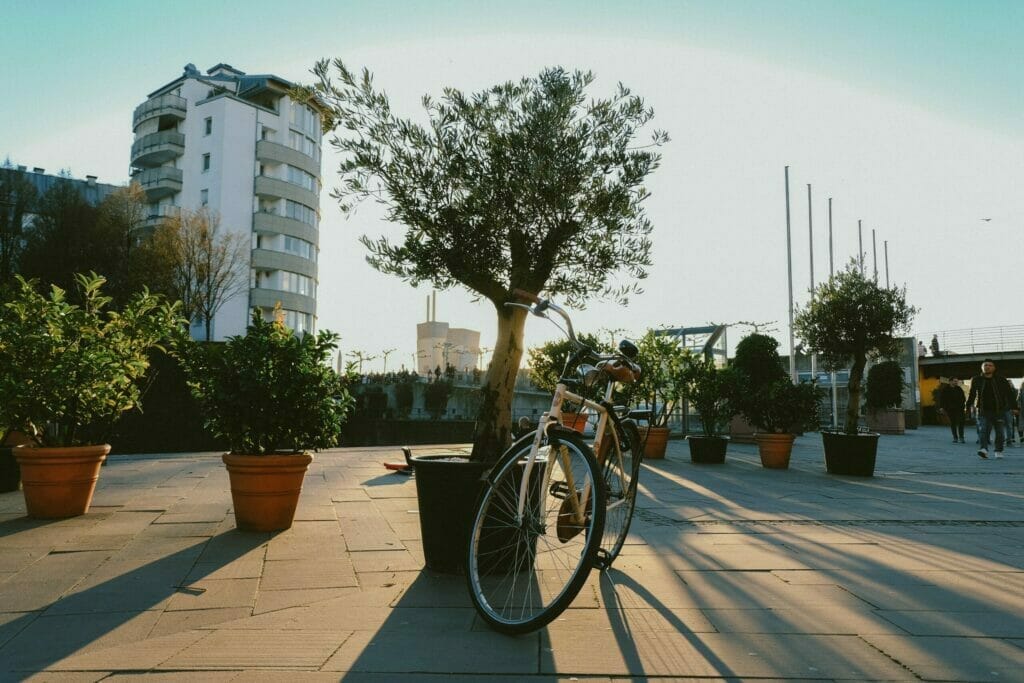 Should I Close My Bank Account When Leaving Germany?
While there's no hard and fast rule about closing your bank account when exiting Germany, retaining it can be beneficial in certain scenarios. This might include reasons such as collecting earnings from German sources, holding onto a reserve of euros, accessing retirement funds, seeking a pension refund, or simply to make a return to Germany easier in the future. However, it's crucial to weigh several considerations:
Fees: Some German bank accounts come with recurring fees, either monthly or annually. If these costs are associated with your account and you foresee minimal usage, it might be cost-effective to shut it down.
Tax Implications: Your new residence country might necessitate the declaration of overseas bank accounts for taxation. It's prudent to familiarize yourself with tax requirements in your upcoming domicile.
Account Inactivity: Be aware that certain banks may shutter inactive accounts or mandate a minimum balance to keep them active. It's essential to understand your bank's specific policies.
Ease of Management: Living internationally might complicate the process of managing your German bank account, especially if in-person visits are required or if the bank doesn't offer a robust online platform.
In conclusion, the decision largely hinges on your unique needs and circumstances. If in doubt, seeking guidance directly from your bank can provide clarity tailored to your situation.
Digital Car Deregistration in Düsseldorf: Simplifying the Process
Living overseas and need to deregister your car from Germany? We've transformed this process into a streamlined digital service, making it accessible regardless of your global whereabouts.
With in-depth knowledge of German administrative intricacies, our team ensures a seamless and legally compliant car deregistration experience.
Our service promises:
Hassle-free coordination: Say goodbye to the challenges of scheduling, paperwork accumulation, and form navigation. You won't need to return to Germany.
On-site representation: We arrange and attend the vehicle deregistration appointment in Düsseldorf on your behalf, eliminating bureaucracy from your to-do list.
Digital convenience: Complete necessary steps online without grappling with the German language.
Immediate support: Our team is available via live chat and email for any inquiries.
Document assistance: Misplaced some vehicle-related paperwork? We've got you covered. We'll assess your situation to determine the feasibility of proceeding with the deregistration.
Explore our in-depth blog post, "Deregister Your Vehicle Online.", to get a grasp on the procedure, costs, and essential documentation. Let us simplify the process for you!
Deregistering a Car in Düsseldorf: When and Why?
There are several scenarios when one might need to deregister a car in Germany:
Exporting Abroad: If the vehicle is being permanently exported, it should be deregistered from the German system.
Selling Internationally: When selling to a buyer outside Germany, the responsibility to deregister the car in Germany typically lies with the seller.
Relocation: If the owner moves abroad and wishes to take the car, it must first be deregistered in Germany before being registered in the new country.
Decommissioning: Cars being scrapped or dismantled need to be removed from the German registry.
Usually, the car owner shoulders the responsibility of deregistration. If the owner has moved abroad, they can designate a representative in Germany to oversee the deregistration on their behalf.
Deregistering Your Business in Düsseldorf: A Comprehensive Guide for the Gewerbeabmeldung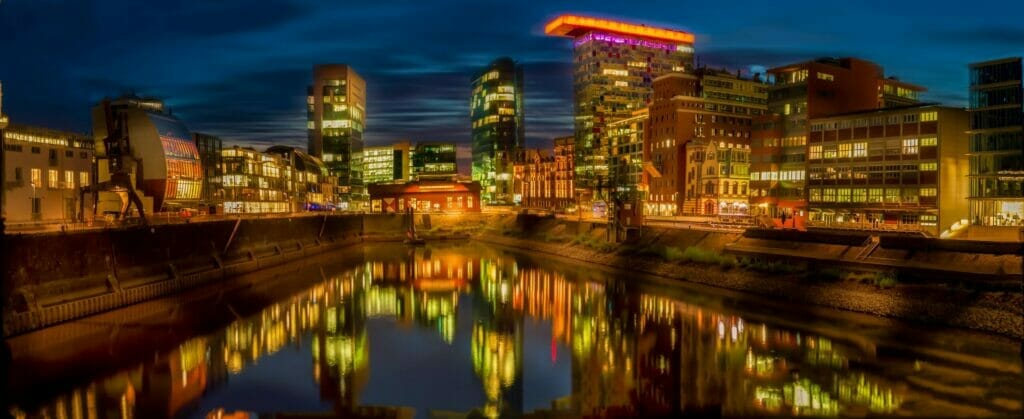 In Germany, there are clear statutes – notably § 14 of the Trade Regulations – that dictate the conditions under which businesses need to be deregistered. Business owners and self-employed individuals are legally bound to communicate any shifts in their business operations, particularly in cases of outright cessation.
Key Triggers for Business Deregistration:
Ceasing Operations: This involves permanently shutting down the business.
Relocating: If the business moves its registered address to a different city or municipality.
Partnership Changes: When partners depart from a business entity.
It's worth noting that if a business is contemplating a hiatus but intends to restart later, it can declare dormancy rather than going through the deregistration process. This spares them the hassle of re-obtaining licenses when they decide to recommence.
Moreover, deregistering your trade doesn't necessarily mean halting all operations. For instance, if a business chooses to move its base of operations to a different municipality, it must first deregister in its current location and then re-register in the new one.
Necessary Documents for Business Deregistration:
Completed trade deregistration form.
Your active business license.
Personal identification.
A declaration or proof of relocation, especially if relocating internationally.
Proper deregistration is paramount, particularly in scenarios involving relocation, shutdown, or structural modifications. Upon successful deregistration, the Trade Licensing Office will promptly inform pertinent organizations such as the tax authorities, the Chamber of Industry and Commerce, the Chamber of Crafts, the registry court, and if required, the relevant insurance bodies.
Streamline & Digitize Your Business Deregistration with Our Expertise
Navigating the intricate maze of business deregistration in Germany? Let us take the reins. We've designed our service to offer you a streamlined, digitized, and hassle-free experience. Here's how you benefit with us:
Effortless Deregistration: With our assistance, you can navigate the complex deregistration landscape with ease.
English Services: Not fluent in German? No problem. We provide all services in English for your convenience.
Digital Efficiency: Our processes are entirely online, eliminating the need for cumbersome paperwork.
Multilingual Support: Have questions? Our dedicated team is available to answer your questions via Live Chat & Email.
Informed Guidance: Our experts are well-versed with the intricacies of German business laws, ensuring you remain compliant and informed every step of the way.
Maximize Productivity: Entrust us with the complexities, allowing you to channel your energies where they matter most.
Stress-Free Compliance: With us at the helm, you'll remain compliant, sidestepping potential fines and legal pitfalls.
Embark on a seamless business deregistration journey today. Reach out to our seasoned team to get started.
If you want to know more about deregistering your business in Germany, don't forget to check out our detailed blog post: "Deregistering Your Business When Leaving Germany".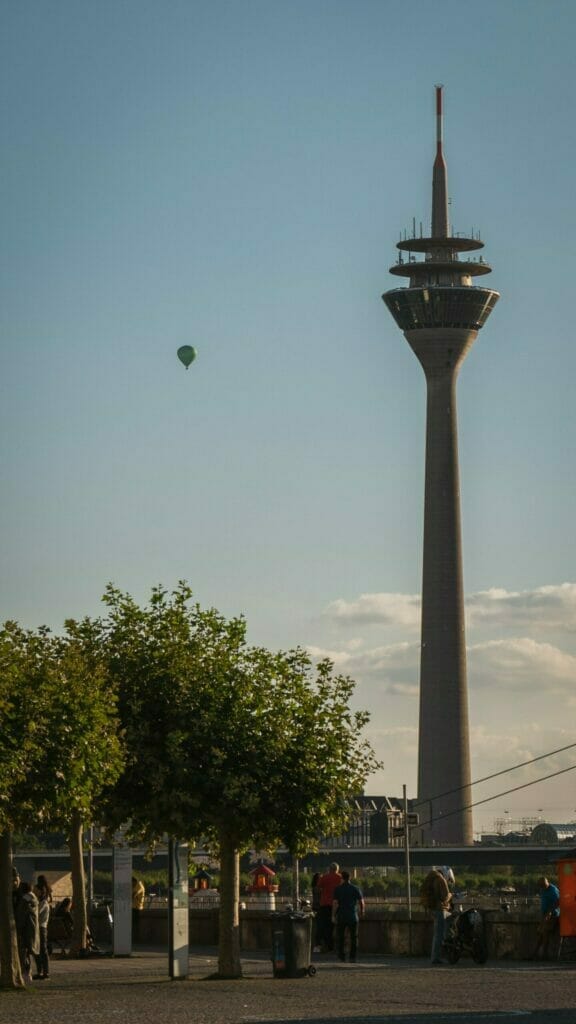 Wrapping Up the Deregistration Process in Düsseldorf
Deregistering in Düsseldorf is a crucial bureaucratic step when relocating out of Germany. Whether you opt to proceed in-person at the local citizens' office, or through registered mail, email, fax, or our tailored digital expert services, the goal remains the same: obtaining the essential deregistration certificate, which eases subsequent administrative tasks.
Generally, the procedure is straightforward, requiring primarily a filled and signed deregistration form, accompanied by valid identification like an ID card or passport.
However, overlooking this vital step can lead to unintended consequences. The authorities might proceed with an automatic deregistration on their own, known as the "official channels deregistration." And, if you miss the stipulated two-week window for deregistration, you could face a hefty fine, reaching up to €1,000.
In conclusion, proper and timely deregistration is indispensable when leaving Germany. By adhering to the protocol, you safeguard yourself from unnecessary hassles, potential fines, and set the stage for a seamless emigration experience.