Broadcasting fee in Germany – ARD ZDF Deutschlandradio Beitragsservice
The so-called Rundfunkgebühr means "broadcasting fee." The broadcasting contribution fee finances public broadcasting companies in Germany, and according to the Interstate Broadcasting corporation Agreement, they work on a public contract. The ARD ZDF Germany radio contribution service collects the broadcast contributions fee from all citizens. This license fee is a legally prescribed contribution for all citizens, companies, and institutions. The broadcasting corporation Service is an institution under public law, without legal capacity, of the public broadcasting channels of the federal states (ARD), the Second German Television (ZDF), and Deutschlandradio.
If you have recently registered your residence in Germany, you should also register with the ARD, ZDF, and Deutschlandradio Broadcasting Contribution Service.In order to register your home or place of business, there are various forms available that you can fill out online in german. If you want to take care of the registration in English, you can look around the internet for translated versions. The registration itself is free of charge. If you don't want to take care of the broadcasting fee yourself, you can book deregistraion.de's service, and we'll take care of it for you.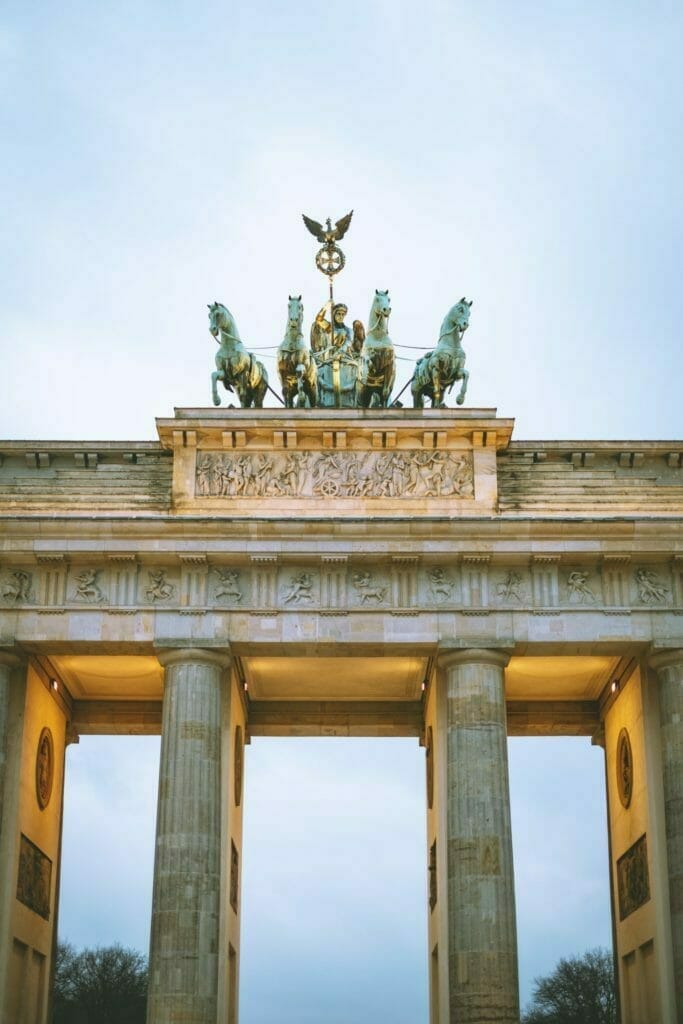 What is the GEZ?
GEZ is short for "Gebühreneinzugszentrale," which means "broadcasting fee collecting agency." The GEZ is now known as ARD ZDF Deutschlandradio Beitragsservice. Because the new name is so hideously long, people still refer to the broadcasting corporation as GEZ. Expats also call it "radio tax", "broadcasting license", or "state broadcasting contribution". In England, they call their broadcasting service fee a "television license."
Who must register with the broadcasting service GEZ?
Everybody over 18 who lives within the German states, no matter the nationality, must pay monthly broadcasting fees for this public broadcasting service. You must pay for public service broadcasting, even if you do not have a TV, Internet access, or a radio. If more than one person lives together in a shared apartment, the fee is only due once – one apartment – one contribution. Formally, everyone is required to pay the total amount. Nevertheless, the broadcasting fee is only due once per apartment.
If a shared apartment flatmate is exempt from paying the broadcasting fee, for example, because they are receiving student loans or unemployment benefits, the roommates can't benefit. So if more than one person is registered at the same address, and one flatmate is exempt from paying broadcasting fees, the other must still pay the total amount for the apartment. For married couples, it's a bit different. If one partner is exempt from the broadcasting fee or only pays a reduced price, this privilege extends to their partner.
Do students need to pay broadcasting fees to the GEZ in Germany?
Students from EU member states and international students must submit proof of sufficient means (enough money) for their stay in Germany. Therefore, a hardship exemption for the broadcasting fees is usually not possible. However, the broadcasting companies can exempt them from this obligation if they receive a study support benefit from their home country comparable to BAföG. Living in a shared apartment can lighten the load of paying the broadcasting corporation because you can then share the costs.
Why should I pay broadcasting fees to GEZ?
Everyone registered in Germany must pay the broadcasting fee. Broadcasting companies use this money to produce public broadcast TV and radio programs. Examples of such programs are ARD, ZDF, and InfoRadio. They are meant to ensure unbiased news content for the citizens. And well, it's the law.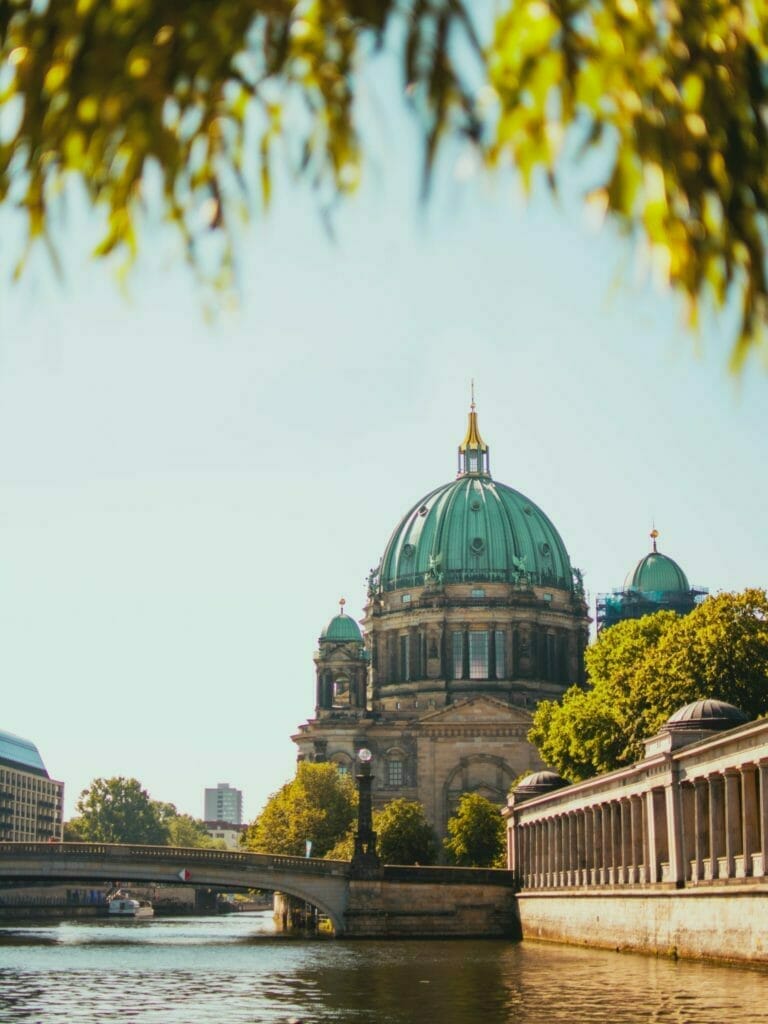 How do I register for the Rundfunkbeitrag?
When registering with the Broadcasting corporation (GEZ), you can visit the public broadcasting website at https://www.rundfunkbeitrag.de/. You can fill in your details online and set everything up. Unfortunately, this process is entirely in german.  You can maybe ask a german speaking friend to help you. It is free of charge if you do it by yourself. If you would like assistance, you can contact deregistraion.de and book our convenient package.  You can fill in your details on our website entirely in English. We'll handle the rest. You'll receive the confirmation details once your registration is completed. Then you're set to go.
If you don't speak German and only need a little help, you can get in touch with deregistraion.de and book one of our free-of-cost Self Service packages. You can fill in your details in English on our website.
Fill out the form online – on our website.
Fill out your details and your payment details.
Our system will automatically transfer your data onto the German original GEZ form.
Please print out the document and sign it.
Then send it to the GEZ agency in Cologne (the exact address is printed on the letter we send you).
Done!
How To Pay Rundfunkbeitrag?
For your payments, you can choose to use the SEPA-Lastschrift-Mandat. With this, you give the GEZ/ Contribution Service permission to withdraw the dew payments directly from your account. This way, you'll never forget to make a payment, saving you some time. You can choose your payment to be booked every three, six, or 12 months.
If you're not comfortable with this procedure, you can pay independently. Previously the GEZ would send out bills. However, they have changed this since 2022. From now on, every household will only receive one invoice per year. And you will need to pay this in full once you get it. If you want to pay every three months, you'll need to remember to pay on your own. Maybe set a reminder in your calendar? And if you lose the necessary bank details for the transfer, you can find them on the https://www.rundfunkbeitrag.de/ website.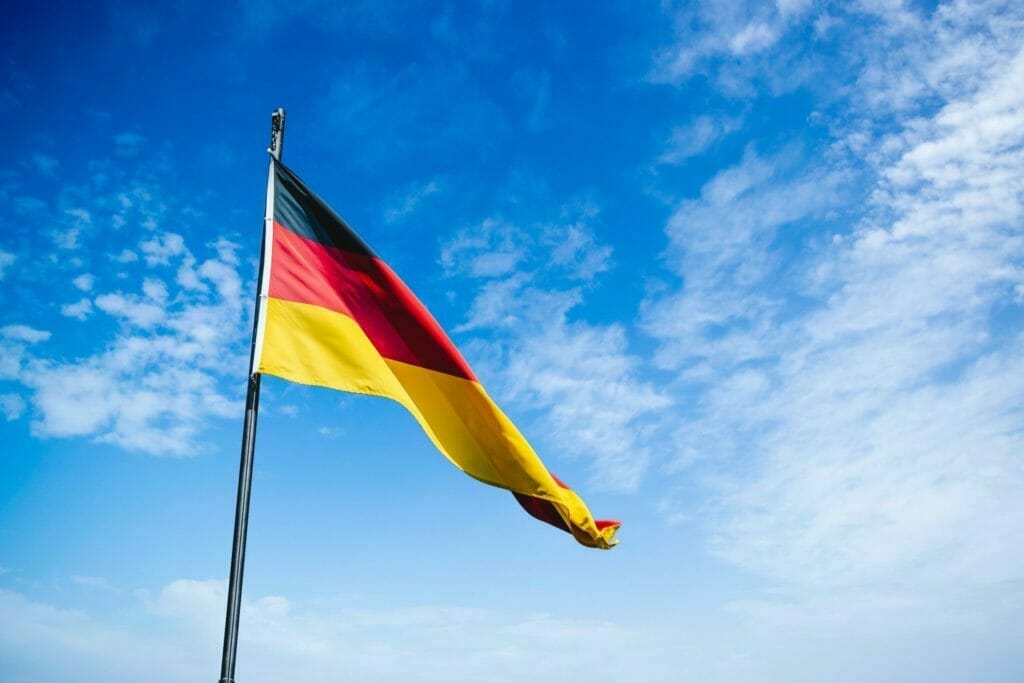 What if you don't register?
On a specified reporting date, all residents' registration offices submit the registration data of all adults in Germany to the contribution service. In this course, anybody whose home had no record of a contribution account at the data matching day will be contacted. So they will find you if you forget to register. You will then receive a bill. Then you must pay for the previous months. Fees can add up quickly, so we don't recommend this strategy. If you have not registered at GEZ yet, better get it done now rather than later.
How to contact GEZ and update my details?
You can do this on the https://www.rundfunkbeitrag.de/ website online. Personally, I have never updated my details upon moving. Yet I always continue to pay. They usually find out about the move during the GEZ's registration update and send me a letter. As long as you continue to pay, not much can go wrong. But updating your information is the recommended and proper way to proceed.
How to register an apartment under someone else's Beitragsnummer?
When moving into an apartment for which someone else is already paying a broadcasting fee, you should terminate your account with the GEZ. You can do so online, in the German language, and you'll need to provide the name and contributor's number.
How much is the Broadcasting Fee?
Each German household pays 210 euros a year to the public broadcaster. For private households, the current fee is 18.36 euros per month. You can choose between several payment rhythms. You can make a statutory payment in the middle of three months, a quarterly payment in advance to the first of a quarter, a semi-annually in advance payment on the first of each half-year, or the annually in advance payment to the first of each year.
Further, you can decide whether you want to make each payment on your own or use direct debit. Direct debit can be more convenient and offers the most security to keep regular. Also, remember that the GEZ now only sends out one bill per year. If you forget to pay, you'll need to make the full payment once a year.
Exemption and reduction from GEZ
Persons suffering from severe physical limitations, such as deaf-blind people or those who receive blind aid, according to SGB (Social Security Code) XII, can apply for the exemption to the obligation to pay the license fee.
However, an exemption can also be granted if contributors receive certain social security benefits from the state, such as state-supported financial assistance for students known as BAföG or "Hartz 4" for the unemployed. You must apply for such an exemption in writing, and it is only valid for one year. Then you must reapply.
If you do not pay the broadcasting fee, these are the penalties you face.
What happens if you do not pay the GEZ invoices?
Many people think that the monthly broadcasting fee is very high and do not want to pay it. Anyone who merely forgets to pay the broadcasting fee usually gets off lightly. Those who do not pay within four weeks only have to pay a so-called late payment surcharge. The late payment surcharge amounts to about one percent of the outstanding contribution debt, but at least eight euros.
The GEZ agency makes sure that everyone pays their contribution and charges you with fines if you do not pay the bills. If you also fail to respond to this request for payment, you will receive a notice of assessment, which is the first step towards the possibility of later compulsory enforcement. This notice lists all outstanding contribution payments and late payment penalties.
The GEZ must then claim the outstanding amounts from you, for example, using an account or wage garnishment or a bailiff officer's help. Your life insurance claims or social benefits can also be seized upon court order. In addition, refusers may be subject to administrative offense proceedings, with a fine of up to 1,000 euros.
But it can get even worse. In the past, GEZ refusers have even been sent to bail; however, such imprisonment is always a last resort. In the meantime, the broadcasters have emphasized that they will refrain from taking people unwilling to pay broadcasting fees into preventive detention in the future. So make sure to get in touch with GEZ. If you get the GEZ letters in error, send them a note.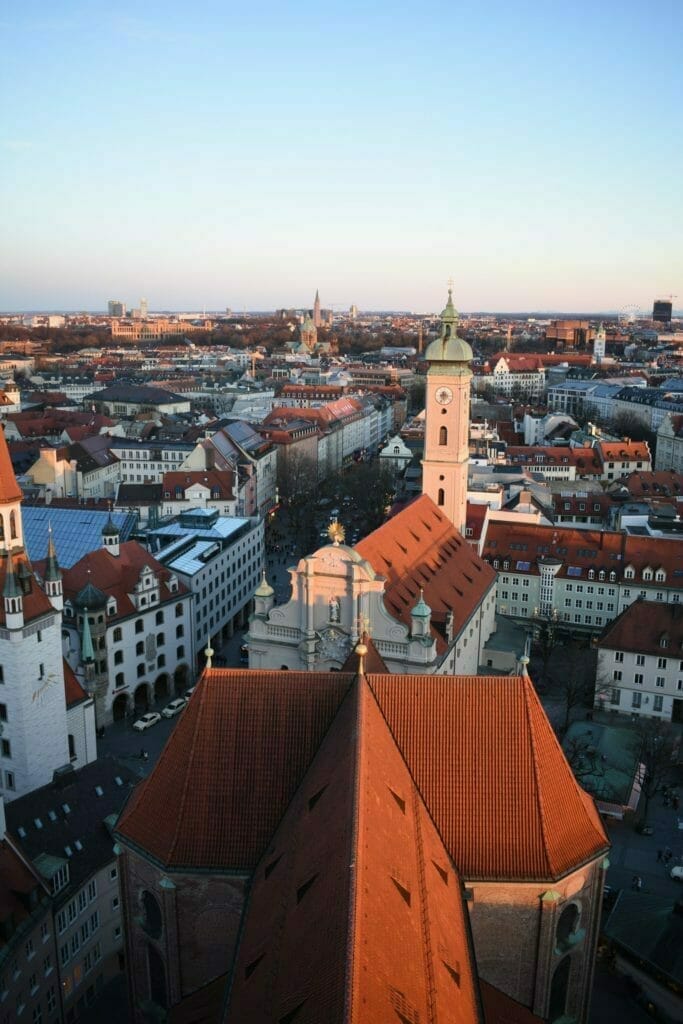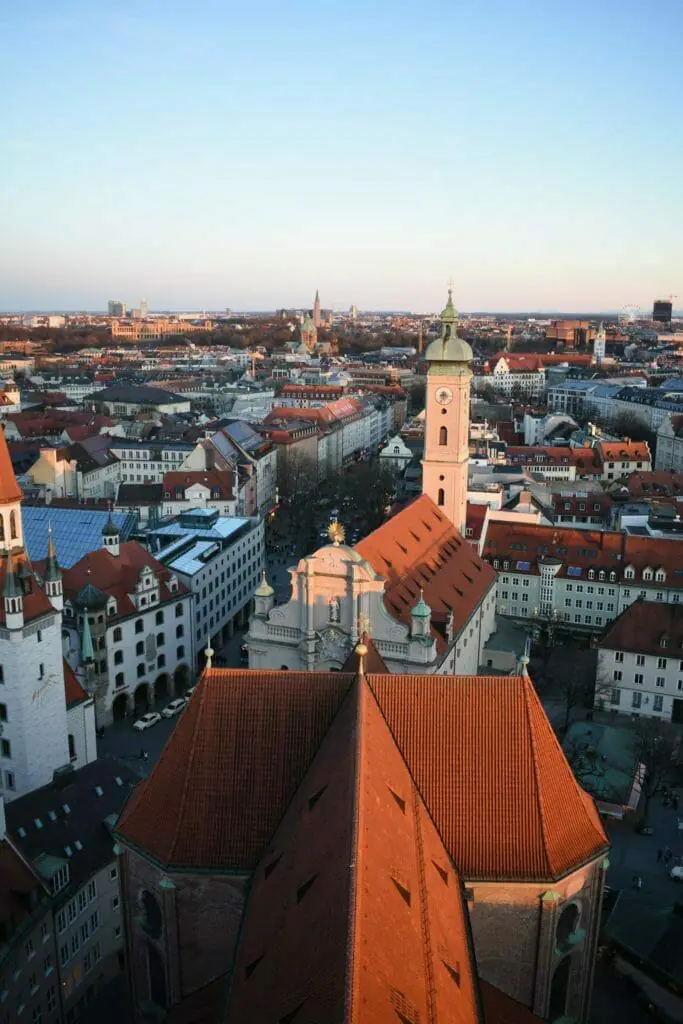 How to cancel your broadcasting contribution when leaving Germany
You can cancel the GEZ fees if you are moving to an apartment for which broadcasting fees are already being paid, if you're moving abroad or if you give up a second home. If the person paying the fee lived alone and has died, relatives must cancel the broadcasting fee.
You can terminate your contract any time if you fulfill one of the reasons stated. There is no specific notice period. However, it would help if you remembered that the termination of the broadcasting fees only becomes effective in the following month. The termination doesn't cost an additional fee.
First of all, you should visit their website: GEZ. Here you will find forms you must fill in. It is not possible to deregister from the broadcasting service by phone or email. You must use the online form of their website. You can upload evidence – for example, the deregistration certificate – directly. You then print out the documents and send them to the GEZ. You can also write a letter by hand or type it.
It will need to include the following information:
Your name
Address of the apartment you wish to cancel
The date on which you would like to cancel the GEZ fees
Reason for the deregistration
You can send the required proof, such as a copy of the registration certificate or registration confirmation, to GEZ along with the letter. You can use this address:
ARD ZDF Deutschlandradio Contribution Service

50656 Cologne
It is best to send the notice of termination by tracked mail to the GEZ to ensure it arrives. Also include the relevant evidence required. You can send it by fax to 01806 999 555 01 (if you still know how to use it). If you have any questions, you can try to reach the ARD ZDF Deutschlandradio Beitragsservice by phone at 01806 999 555 10. However, it seems rather impossible since the pandemic.
This process is completely free of charge.
Make sure to keep on top of receiving a cancellation confirmation from the GEZ. If you don't have one, you will continue to be liable to pay the fees. Better safe than sorry. Keep in mind that all documents must be in the German language. If you don't speak German, maybe ask a friend to help.
Guide – Cancel GEZ contributions step by step
If you decide to cancel your broadcasting subscription on your own, you can do so at the following website: https://www.rundfunkbeitrag.de/.
On this website, you will find a form that you have to fill out and send. After that, you are free of the broadcasting fee. Since this form is unfortunately only available in german, we have translated the fields in the form here in our step by step guide.
Before giving notice: To deregister from broadcasting, you need a confirmation of deregistration of your residence – in digital form (e.g. as a scan or photo).
Go to the website: Click on the button and select the item "Ich dauerhaft ins Ausland ziehe" and follow the further steps.
Start
Page 1– Intro
Page 2 – Enter information
Page 2 – Who should receive the confirmation
Service for our customers*

As a customer you can use our adress:

*Use this data if you booked our Personal Assistant Plus or Premium Package. Update: Please add your booking reference in the field "Nachname / Firma" (e.g. D1324)

If you are no customer please use your own address or an address of another person, who will receive your confirmation.
Page 3 – Summary
Page 4 – Add your deregistration confirmation
What if you don't speak German or you're already abroad?
Your termination confirmation can only be sent to a German address. Even if you've booked mail forwarding, various types of official mail (the really important stuff) will not be sent to your new address! Mail from Authorities, which contains a postal delivery certificate, is not forwarded. Official letters are usually not delivered by a forwarding order but are returned to the sender's address. Letters from the bank, the tax office, or other authorities will not arrive at your new address.
The Cancellation Service of deregistraion.de
So if you would like assistance, you can get in touch with deregistraion.de and book one of our convenient packages. Your termination confirmation can only be sent to a German address. We've got your back; we're your german address. You'll receive a pdf with the confirmation details as soon as the process begins. Once we receive your documents, we'll send them to you as a scan via email. Easy peasy, no-hassle, problem solved. You can fill in your details in English on our website, and we will handle your business.
Self-service
If you don't speak German and only need a little help, you can get in touch with deregistraion.de and book one of our low-cost Self Service packages. You can fill in your details in English on our website, and you will then receive a fully translated version that you can send to the GEZ along with your deregistration confirmation. Free of charge!
Please remember that you will need to provide a German address to have your termination confirmation sent. And you will be responsible for keeping in touch with the GEZ until you have your confirmation. It is very important that you receive this document because it will be your future proof of canceling your account with them. Cancel GEZ now!
Premium Service
It's straightforward:
All you need to do is fill out the form on our website in English, and we will handle your business for you. We'll handle all communication with the GEZ for you entirely online; you can finish up your bureaucracy from anywhere in the world.
We've got your back; we're your german address. You'll receive a pdf with the confirmation details as soon as the process begins. Once we receive your documents, we'll send them to you as a scan via email. We will store your original copy for five years, and if you wish to have it sent to you, we will do so for an additional fee of 20 Euros via tracked mail.
Easy peasy, no-hassle, problem solved.
Please keep in mind that we do our best to provide credible and up-to-date information, but we are not an official advisor (in the sense of the Legal Services Act, RDG) for taxes, legal matters, and the like. Our service does not replace an individual consultation with legal assistance, and we provide digital tools and automated workflows to assist with the residence deregistration and related necessary steps.
Image Sources:
Dave Weatherall / Unsplash
Felix Bacher / Unsplash
Julia Solonina / Unsplash
Christian Wiediger / Unsplash
Jonathan Kemper / Unsplash
Mateo Krossler / Unsplash
Matthias Schroder / Unsplash