Cancel contracts when leaving Germany
Have you lived in Germany for a few years and are currently planning to leave Germany? Then you have probably already noticed how much organizational effort is involved in such a move. We want to help you with this article and our service.
When moving to a new country, canceling contracts, you do not need abroad is essential.
You must cancel the following contracts:
Cancel rental contract
Cancel electricity, gas, water
Cancel internet and cell phone contracts
Cancel german insurances
Cancel employment contract
Cancel broadcasting fee (GEZ)
Cancel gym memberships
Cancel subscriptions and memberships
Child benefit, daycare, school, and kindergarten
Deregister car

Leaving Germany is a valid reason for the extraordinary termination of contracts that would normally bind you for a more extended period. In German, it's called an "außerordentliche Kündigung." In many cases, the special right of termination applies here. However, as a first step, determine whether your contract is limited (befristet) or unlimited (unbefristet).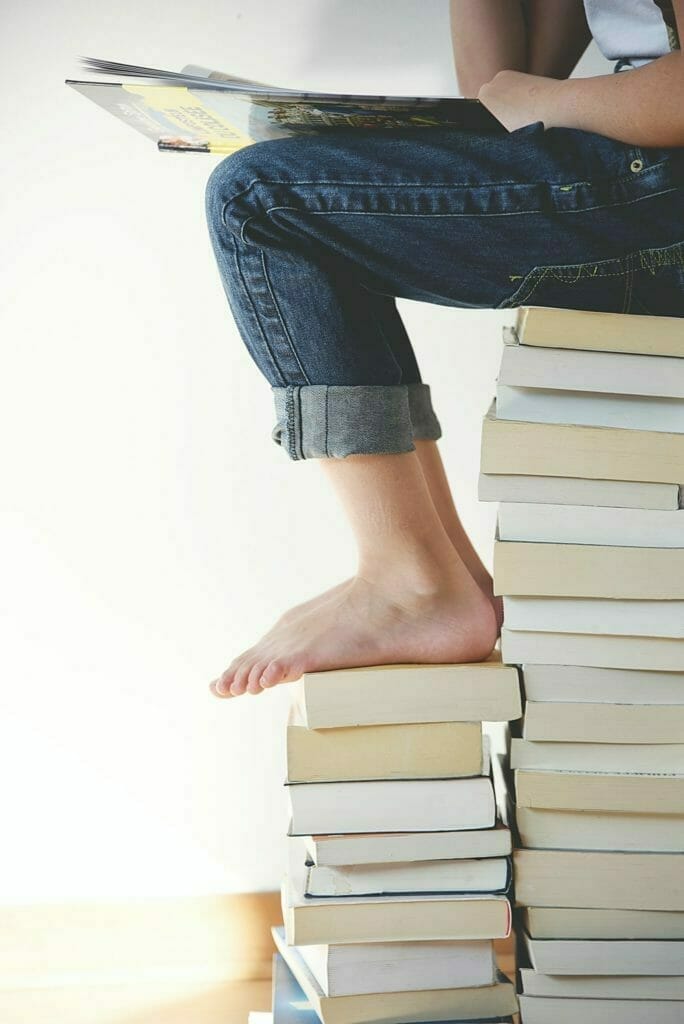 German terms for terminating a contract because of moving abroad
In this section, we would like to explain the following German terms, on the topic of terminating contracts and specifically what happens if you want to terminate contracts when you plan to leave Germany:
Unlimited contract or "unbefristeter Vertrag"
Limited contract or "befristeter Vertrag"
Ordinary termination or "ordentliche Kündigung"
Extraordinary termination or "außerordentliche Kündigung"
Special right of cancellation or "Sonderkündigungsrecht"
What's new: Contract cancellation 2022
Even for German citizens, German bureaucracy is often a challenge. Therefore, it is beneficial to have all the essential facts at hand.
What is the difference between a permanent and a temporary contract?
You can terminate unlimited contracts at any time. However, there is a notice period that you should follow to avoid paying for a service longer than you can use it. Contact your service provider approximately 2 to 6 weeks before you move.
The limited contract has been set for a specific term or period and is, therefore, more challenging to cancel. However, it would help if you gave extraordinary notice to get out of the contract early.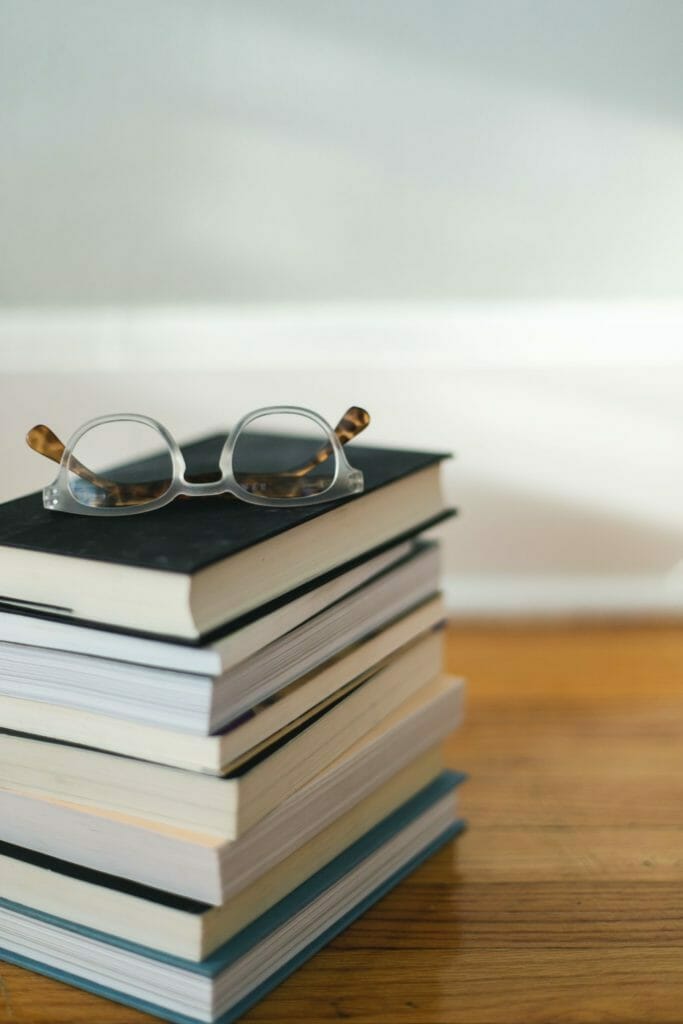 What is the difference between extraordinary termination and ordinary termination?
With ordinary termination, you do not have to give a reason. Ordinary termination means you terminate your contract within your contractually specified term, and extraordinary termination is termination outside the fixed contract term.
To cancel a contract extraordinarily, you must prove with documents that there is a valid reason for termination. For example, if you are planning to move abroad, you can submit a deregistration confirmation or a new employment contract or rental agreement to obtain a special right of termination.
Special right of termination in case of relocation abroad
The right of extraordinary termination comes into effect if the provider can no longer uphold the contractually agreed service at your new destination. For example, if you move abroad, you can no longer use your Internet contract because your provider can no longer provide its service under the same conditions at your new place of residence. Thus, the extraordinary termination right applies, and you can terminate contracts unless otherwise specified in the contract.
Terminate contracts 2022
As of 2022, tacit renewals of contracts are no longer permitted unless the contract is for an unlimited period. As of 2022, the customer has the right to terminate the contract at any time with one month's notice, and a more extended notice period cannot be set.
How we support you in terminating your contracts
Have you left Germany, or are you planning to move abroad? We can support you in deregistering your address and terminating your contracts. Do you have a gym membership? Did you have a magazine subscription, or were your children in a sports club? What about cell phones, the internet, and electricity contracts? Did you have limited or unlimited contracts with service providers? With our help, you can keep track of everything and avoid long waits on the phone or in citizens' offices. Book our service and avoid additional stress.
Cancel contracts online
With deregistraion.de you can cancel all your contracts online in written form. We create individual cancellations and forward them to the desired service providers. We then request a confirmation of receipt from the provider and have this sent to our German address. We forward the written confirmation to you as proof. 
Which contracts do I have to cancel when moving?
Cancellation of an apartment when moving
In many cases, the deadline for notifying your landlord that you want to move out is three months. Check your lease and inform your landlord within the prescribed period. If you already have a next tenant, ask your landlord if you can give the apartment to the person. He's in charge, of course, but many are grateful for a smooth transition. Please post your notice promptly and with a confirmation slip or tracking ID. You can get these at any post office.
Your landlord will transfer your deposit within six months of moving out. It's often quicker, provided you don't owe rent or money due to defects.
Cancel contracts when you move: electricity, gas, water
You can also use the right to terminate your electricity, water, and gas contracts extraordinarily. The prerequisite is that your new home is not in the supply area of your old provider, or the provider's price increases significantly due to the move.
If you want to cancel gas, water, or electricity contracts for someone moving into a nursing or retirement home, inform the respective provider about this. Under such circumstances, utilities are usually very accommodating.
When terminating these contracts, note that the meter reading must first be read and evaluated before the final bill is issued. It is only done after you move out and can take some time.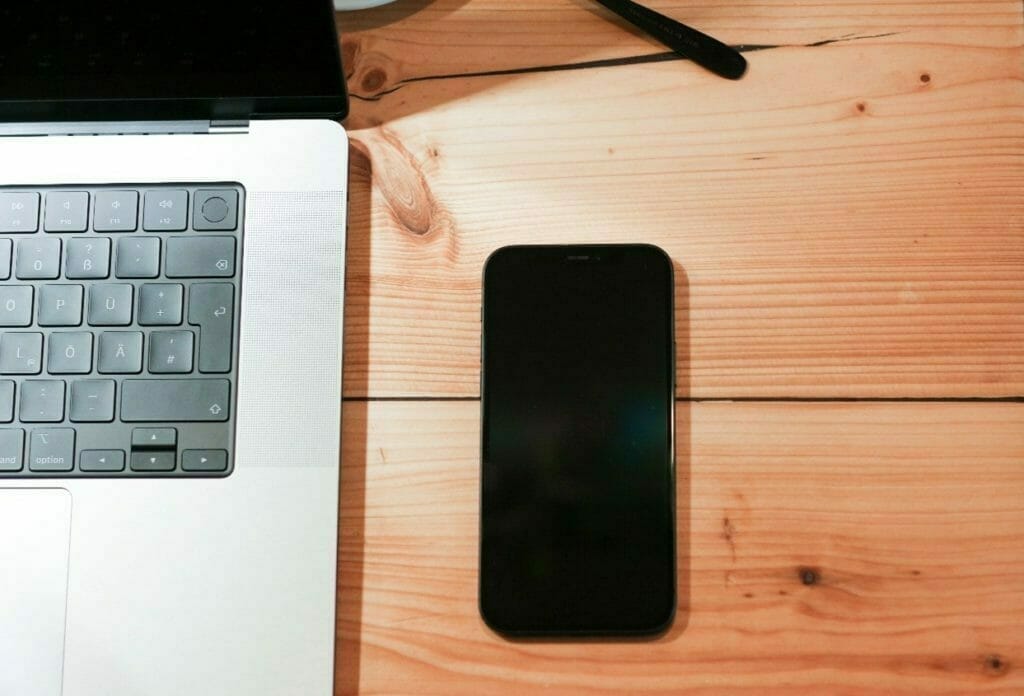 Cancel cell phone contract due to move
If the mobile provider at your new residence cannot provide the service according to the contract, you can cancel the contract before the end of the contract period. If this is not the case, you can specifically terminate your limited contract. However, under German law, the contract ends with a 3-month notice period, and you will still be charged the basic fee three months after confirming the termination.
Sometimes customers receive a new cell phone when they sign a mobile phone contract. If you cancel your contract before the end of the contract period, the phone company may require you to pay compensation.
Contract termination: Internet
The same conditions apply to Internet providers and mobile operators: If the ANbieter can not provide the service or not at the same conditions at your new residence, an extraordinary termination right of usually a little less than three months applies. Internet speed, for example, also plays a significant role. If the connection in your new home is worse than specified in the contract, you can also terminate the contract without notice.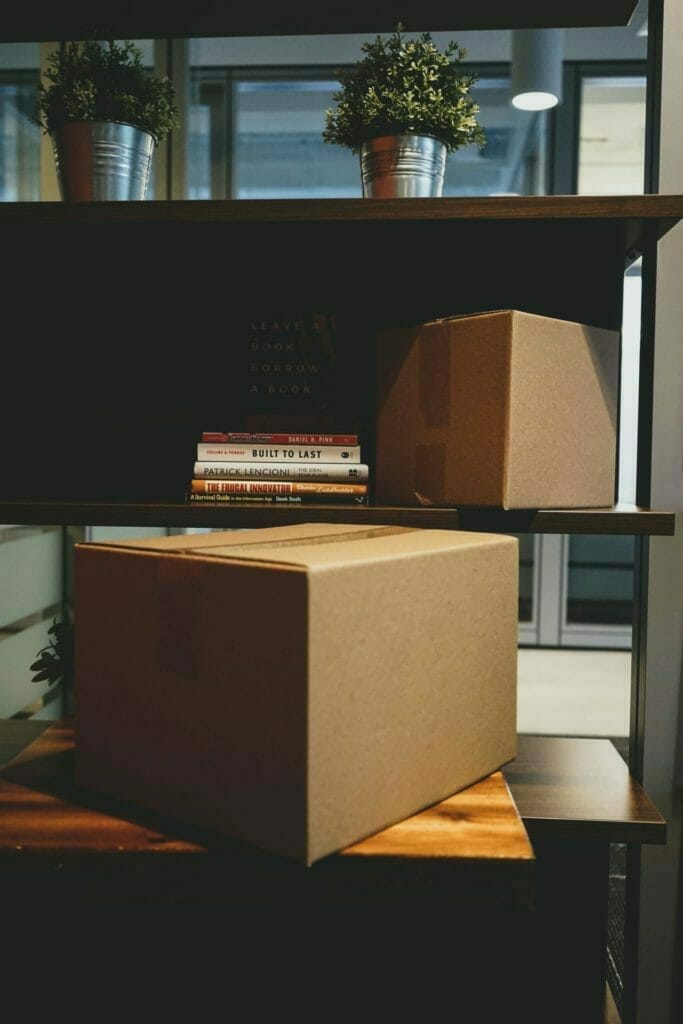 Cancelling insurance contracts
Terminating various insurance policies is not very complicated if you plan to leave Germany. You will need your confirmation of deregistration for the cancellation. We recommend that you compile a list of all necessary insurances:
Health insurances
Car insurance
Household insurance
Liability insurances
Collect the necessary policies and contact all your insurance carriers. Inform them about your move and when it will take place. You can use your deregistration certificate from Germany as verification.
Terminate employment contract
If you want to terminate your employment, you must submit a notice of termination in written form. According to § 623 of the BGB, it is impossible to terminate an employment contract via SMS, email, or fax, and you must submit a written notice of termination. In your termination letter, you must inform the employer that you want to terminate. Phrases such as "I at this moment terminate my employment contract as of the next possible date" are unambiguous. In addition, the letter must contain your name and a date.
Contract termination: Broadcasting fee or GEZ
The cancellation of the GEZ must be made either in written form or online.
Cancellations are not retroactive, but generally only apply to amounts paid in the future. So if you deregister from Germany after a few months, you will not receive any refunds or waived payments. However, you can also use our complete package and we will cancel all your contracts for you, including the broadcasting fee. The GEZ contribution is not big, but it would still be unnecessary to pay for a service that is of no use to you. Learn more about GEZ in Germany.
Mail Forwarding
When you leave Germany and move out of your old apartment, you won't be able to receive your mail there anymore. Any mail will be returned to the sender. To prevent this, you can book our mail forwarding service.
To ensure that all important documents, such as account statements, bills, and other necessary correspondence can be forwarded to your new address, a reliable forwarding service is important. Learn more about mail forwarding.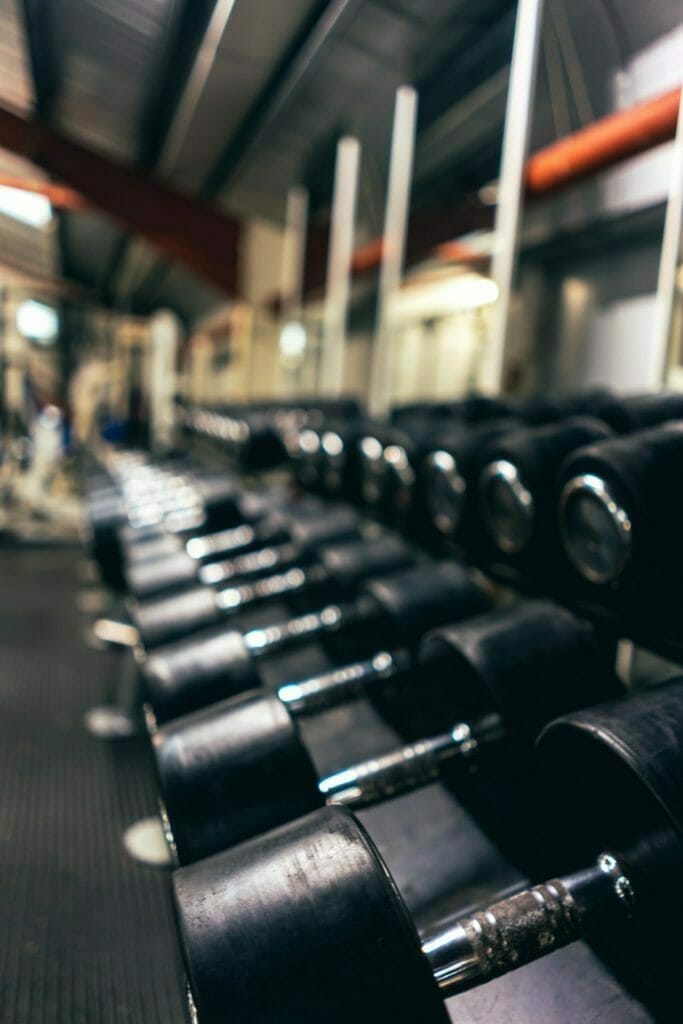 Cancel gym memberships
If you want to cancel your gym membership because you are moving abroad, it is not so easy because the gym is not legally obliged to accept the cancellation. Check the contract period (usually 12 or 24 months) and the notice period (usually three months) if you intend to cancel the gym contract. For gyms, it is typically the case that the contract is automatically renewed if you do not cancel it within the cancellation period.
However, if you don't want to accept this, you can try to negotiate with the gym. Either try to use your influence and persuasion to ask the gym to accept your cancellation or suggest a friend who would be happy to take over your contract. Another idea: post your request on a local Facebook group, and you might find someone willing to take over your contract that way.
Cancel memberships and subscriptions
After a few years, you often forget which subscriptions and memberships you have taken out in Germany. Think about the following institutions, memberships, and contracts:
Banks
Building societies
BAföG offices
university administration
various customer cards
Bus and train cards
Memberships in associations or clubs
newspaper and magazine subscriptions
Close bank accounts in Germany
When you leave Germany for good, you should close your bank account to avoid unnecessary fees. Closing a bank account in Germany is easy as long as you have no debts. To do so, you can send an informal letter to your bank stating your name and address and your new bank account details to transfer the balance. It's best to wait until the rental deposit from your last apartment is in your account before closing your German account.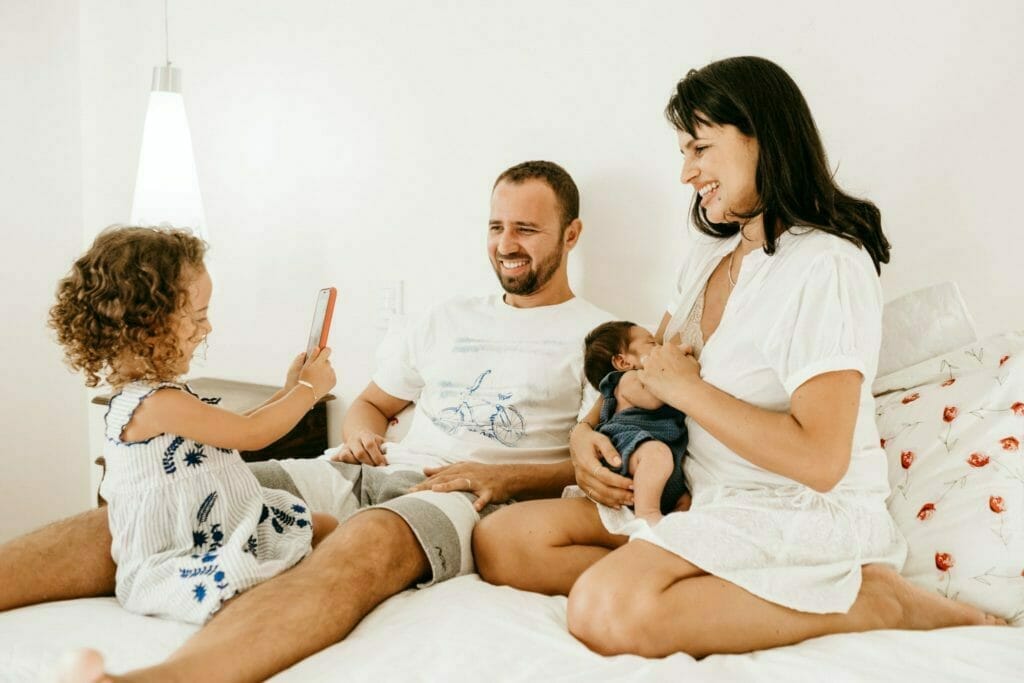 Cancellation of contracts due to move: child benefit, daycare center, school, and kindergarten
You must also inform the daycare in German "Kita," and the school and kindergarten fees must be terminated.
If you have been living in Germany with your children, you may have received child benefits or sent your children to school, kindergarten, or daycare in Germany. You are now required to inform the "Family Fund" or in German "Familienkasse" (which is responsible for paying child benefits) that you will be leaving the country.
If you receive child benefits even though you live abroad, fines may be imposed in addition to repayment of the money you received incorrectly. Make sure that you inform the Family Fund with a traceable letter so that you can prove that you have fulfilled your obligation.
You must inform the school, and it would help if you told the daycare and kindergarten. There are often waiting lists, and maybe another family would like to take your place. The groups, classes, teachers, and caregivers should have time to prepare for the departure and make a smooth transition for all children, so you let them know well ahead of time. If there are school fees, you must also cancel these.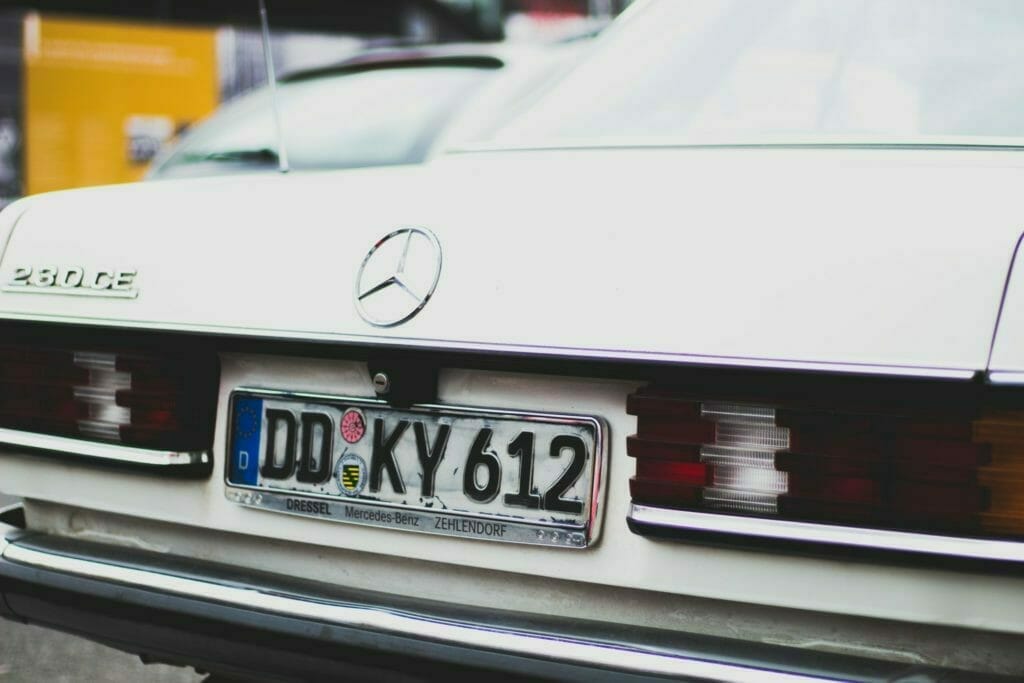 Terminate contracts: Car
You can deregister your vehicle in Germany at any vehicle registration office and, if necessary, via their online portal. It is usually not possible to deregister abroad, for example at a foreign representative office of Germany. Within the EU, you can take your vehicle with you without any problems. Learn more about car deregistration.
Conclusion – Moving abroad
There are many things to consider when leaving Germany. One of the most time-consuming tasks is canceling contracts. But this task is essential to avoid paying for services you will no longer use. We can help you with this!
Please keep in mind that we do our best to provide credible and up-to-date information, but we are not an official advisor (in the sense of the Legal Services Act, RDG) for taxes, legal matters, and the like. Our service does not replace an individual consultation with legal assistance, and we provide digital tools and automated workflows to assist with the residence deregistration and related necessary steps.
Image sources:
Cytonn Photography/ Unsplash
Gaelle Marcel/ Unsplash
Kari Shea/ Unsplash
Naomi Hébert/ Unsplash
Brina Blum/ Unsplash
Brandable Box/ Unsplash
Samuel Girven/ Unsplash
Jonathan Borba/ Unsplash
Robert Klank / Unsplash