When do I get a deregistration certificate?
Are you planning to leave Germany and start a new chapter elsewhere? Then don't forget to deregister. The deregistration procedure is a necessary step when leaving Germany. The deregistration certificate confirms that your residence in Germany has ended. You can deregister your address in the citizen's office of your district. If you deregister via mail, the citizen's office will send the document to the address you provided in the deregistration application.
However, many people forget to do this or don't know they should, which can cause problems later. In this blog post, we'll explain why obtaining a deregistration confirmation is important and how you can do it, even retroactively.
How to Obtain a Deregistration Confirmation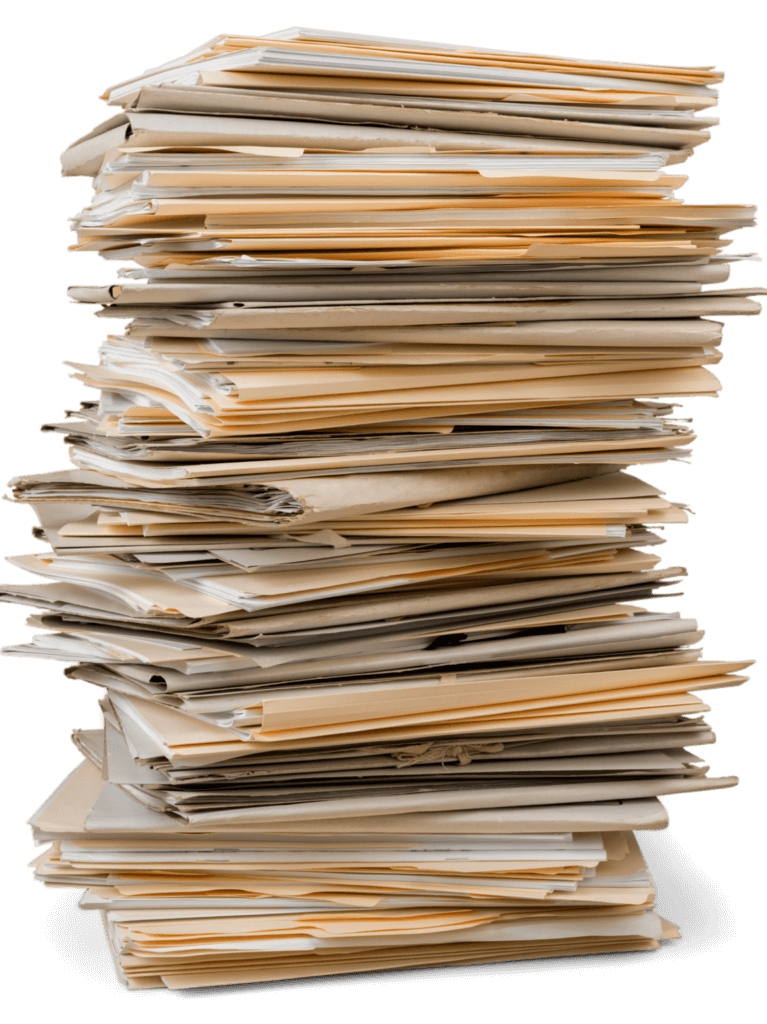 To obtain a deregistration confirmation, you must fill out a form provided by the citizen's office and provide proof of your identity. If your nationality is not German, you must also show a copy of your stay permit. Sometimes, you can download the required form from your town's website.
Once you have all the necessary documents, you can mail your request for a deregistration confirmation to the relevant authorities, or you can visit your citizen's office in person. Some offices also offer online services. The process typically takes a few weeks, so planning ahead is a good idea.
Benefits of Obtaining a Deregistration Confirmation
Obtaining a deregistration confirmation has several benefits, even beyond the immediate requirements for renewing passports or canceling contracts. For one, it ensures you won't be subject to fines or legal issues related to not deregistering properly.
Additionally, having a deregistration confirmation can make it easier to prove your residency status in Germany if you need to do so in the future. It is imperative if you plan to return to Germany at some point and need to re-register for any reason.
Why do I need a German deregistration confirmation?
The deregistration confirmation is required explicitly for any citizen who has moved abroad. It is mandatory for any person who moves to Germany to register their address and to deregister when moving abroad. And it is helpful in many ways. For example, when you need to provide proof of your residency status in Germany in the future. A deregistration confirmation can help with this, as it gives official documentation of your previous residency in Germany.
So if you plan to leave the country, deregistration is mandatory by German law. The deregistration certificate not only serves as proof that you are no longer registered in Germany but must also be presented, for example, to terminate contracts and to exempt yourself from tax liability. In addition, the deregistration confirmation is proof for the social security system, such as the health insurance funds and pension insurance funds, that you no longer have to make compulsory contributions.
Be sure to keep the deregistration certificate when applying for the following from abroad:
Application for a German pension refund
Apply for a German identity card
Renew German passport
In addition to the situations mentioned above, there are other situations where a deregistration confirmation may be required. For example, if you are applying for a visa to enter another country, you may need to provide proof that you are no longer a resident of Germany.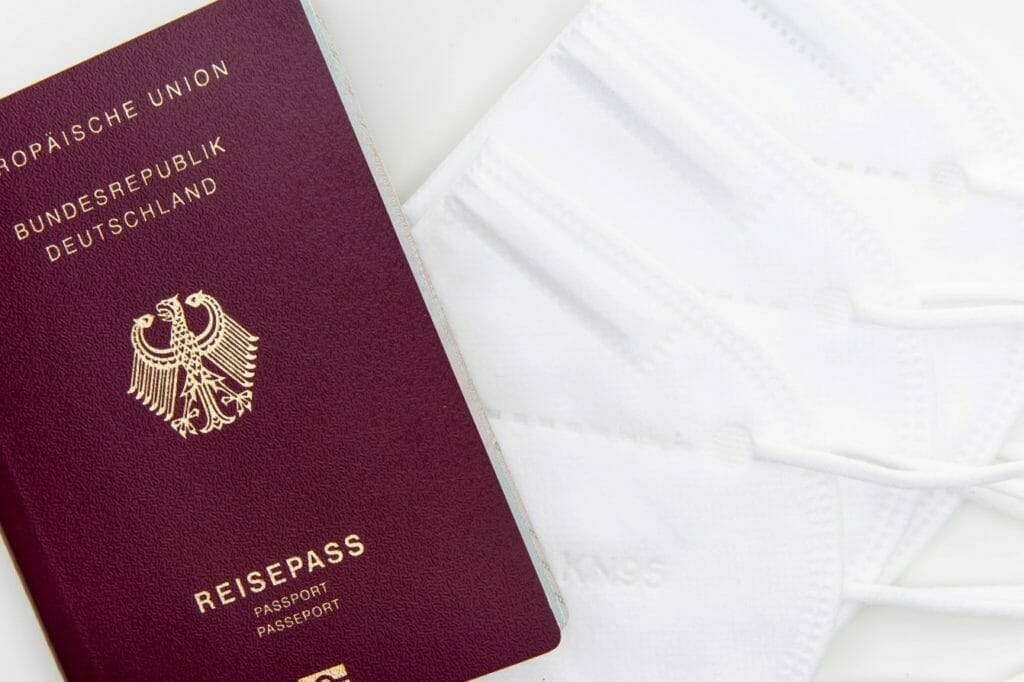 Importance of deregistration for tax purposes
One important reason to deregister from your German residence when moving abroad is for tax purposes. If you correctly deregister, you can avoid ending up owing taxes in both Germany and your new country of residence, or you may not be able to claim tax benefits in either country. It can be particularly complicated if you are a freelancer or self-employed. We emphasize the importance of deregistering to avoid these issues and the potential financial consequences.
Renew german passport & extend German identity card
The german deregistration confirmation remains a vital document even if you have already left Germany. If you are a German citizen and want to have your ID card extended or renew your german passport, you will need this document, among others, when abroad. People who can prove that they are no longer registered in Germany pay less for the extension or application for a new identity document. Also, a deregistration confirmation will benefit you if you lose your passport.
German Pension Refund
If you do NOT have German citizenship and leave Germany, you may qualify to have the contributions you paid into the German social security system refunded. Check if you are eligible and use our calculator to determine how much money you are entitled to get reimbursed. If you qualify, you can apply for a refund and must also submit documents such as the deregistration certificate.
Who remains liable to pay tax in Germany despite the deregistration certificate?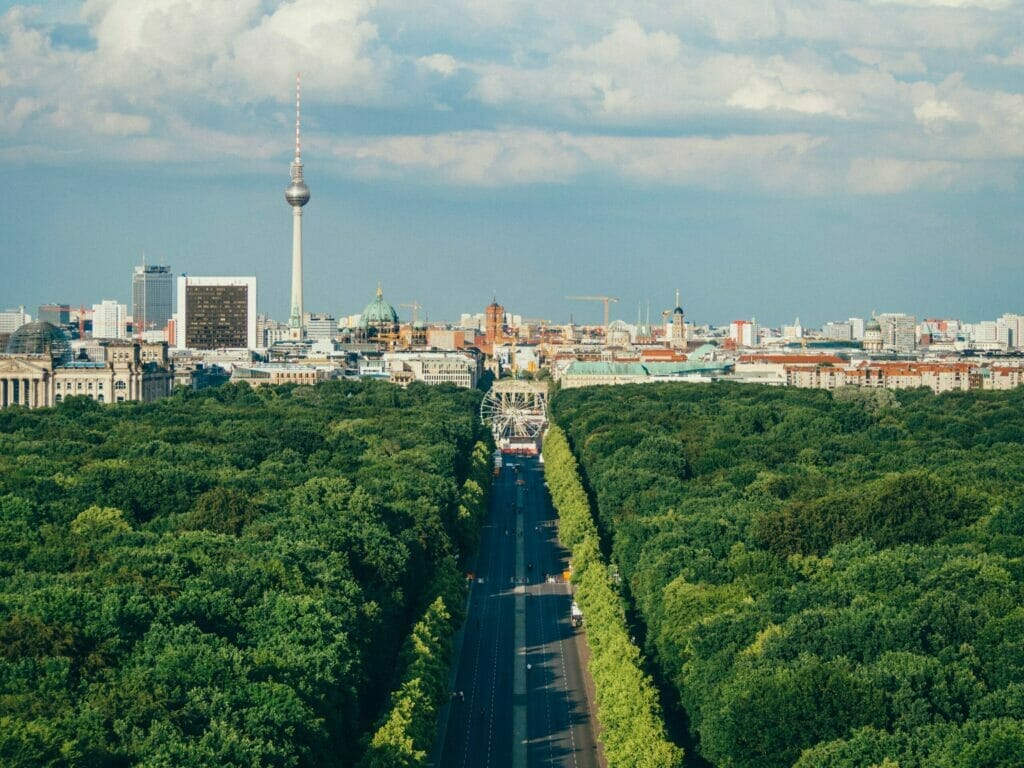 Suppose you live abroad and can prove this to the tax office with the help of the deregistration certificate. You are either subject to limited tax liability or tax exemption in Germany. Those who have moved abroad but still receive income from German real estate or a German trade are subject to limited tax liability. The decisive factor here is the place of performance, i.e., your usual place of residence or, in the case of digital services and products, the company's registered office.
When you move abroad, you have to deregister your German residence. It is done at the Residents' Registration Office (Einwohnermeldeamt), and you will receive a deregistration confirmation. You can also submit your deregistration by post.
The deregistration confirmation is only issued once, and a "second certificate" will not be issued.
If you move away from Germany and forget to deregister your residence, you will automatically be deregistered by the authorities. It can also happen if you cannot receive official mail from the office. If letters to the office are returned as undeliverable, you will automatically be deregistered.
If it is a mistake, you must still contact your citizen's office and clarify the matter.
If the authorities deregistered you automatically because you forgot about it, you can't get a proper deregistration certificate.
Have you lost your German deregistration confirmation?
You have already left Germany and have lost your deregistration certificate? It can cause problems if you have to prove that you no longer have a residence in Germany. Also, if you want to apply for your German pension refund, wish to renew your ID card, have lost your passport, or if you're going to apply for a new ID card or passport. You will need the german deregistration confirmation for this.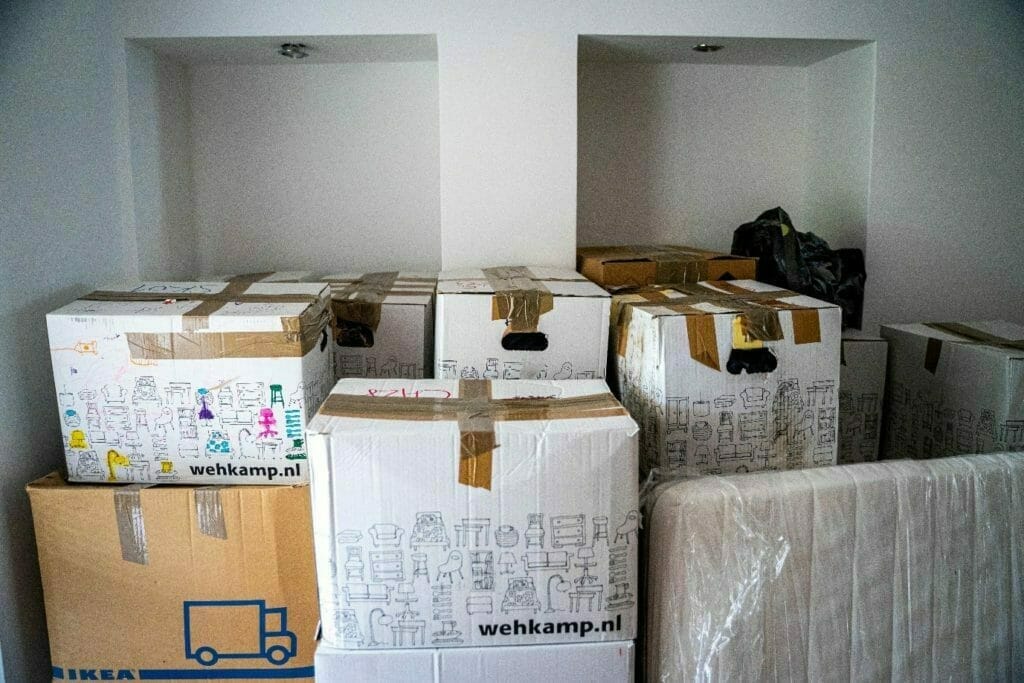 The solution: We apply for an excerpt of your registration file.
Why an excerpt of the registration file? An extract from the registration register may also be referred to as an extended certificate of registration.
It lists your registration history and shows that you are no longer registered in Germany. This certificate always costs a fee. There is no standard processing fee, varying from municipality to municipality. We have experienced amounts between 5 and 25 euros.
With the Deregistration.de service, the processing fee is already included in the price. So you don't have to pay anything extra.
Summary: The deregistration certificate is a document that can only be issued once. If you need to prove that you no longer live in Germany, you can do so with an excerpt from your German registry file. After the deregistration of your residence in Germany, the citizen's office will also note this in the registration file.
What we can do for you: We will apply for an excerpt for you at the responsible authority. All we need from you is a photo or a scan of your ID or passport, and we will do the rest.
The importance of the registration certificate
You will be surprised how vital a registration certificate can be in many situations. Whether you want to apply for child benefits or parental allowance, go to the job center or the registry office – you will sometimes have to show such a certificate, especially if you have a foreign nationality. It is because your foreign Passport does not include your German address.
Application and required documents
You usually need an identity card or Passport to get a registration certificate. If you can't go to the citizen's office in person, you can give a power of attorney to someone else to do it for you. This person must also have a valid identity card and the power of attorney.
Types of registration certificates
There are two types of registration certificates: the simple version and the extended version. The simple version gives you basic information such as your name, date of birth, and current address. The extended version gives you more details, such as marital status, nationality, and previous places of residence.
Period of validity and purpose
Good to know: A registration certificate is usually valid for three to six months from the date it was issued. There can be different types of registration certificates, depending on why you need them. It simply confirms that you are currently registered (or no longer registered) in Germany, but it is not a substitute for your passport or identity card.
How long does the application for the extended certificate of registration take?
The processing time of the offices varies greatly throughout Germany and can take between one and 12 weeks. Most offices have recovered well after the Corona turmoil and processes are running properly again and only take so long in exceptions. But in some municipalities it is not so. Especially in Berlin and Munich we experience very long waiting times. There, it is also difficult to get personal appointments if you prefer to take care of your affairs locally.
Can I apply for the extended certificate of registration myself?
You can also book your extended certificate of registration yourself. Sometimes the offices offer this online, and you can always do it by post. You have to pay the fee when you are asked to do so.
However, we have also experienced that there can be difficulties when transferring the processing fee from abroad. Sometimes banks refuse to transfer such small amounts in a foreign currency, and the money doesn't come through occasionally. It can even happen that the municipalities can't allocate the payment. Exchange rates can also cause problems.
With the Deregistration.de service, the amount is transferred by us from a German account, which makes it much more manageable.
The registration offices then process the orders and send the Extended Registration Certificate by post to your address abroad. Tracking or insurance cannot be booked for this. Sometimes they also send emails, but not all offices do that.
At Deregistration.de, you will receive your document in digital form as soon as we receive it by email. It arrives safely and quickly. We can also send your original documents to your new address. We always use a tracking system. We always do our best to ensure you get what you need as quickly as possible.
We love to help.
Retroactive Deregistration
If you've already moved abroad and didn't deregister at the appropriate time, it is still possible to obtain a deregistration confirmation retroactively. You will need to follow the same process described above, but you may also need to provide additional documentation or explanations for why you didn't deregister on time.
It can include proof of your move abroad, such as an employment contract or lease agreement, and an explanation, that you didn't know about the requirement to deregister. While obtaining a retroactive deregistration confirmation may take longer, it is still possible and can provide peace of mind and legal protection.
Common mistakes to avoid when obtaining a deregistration confirmation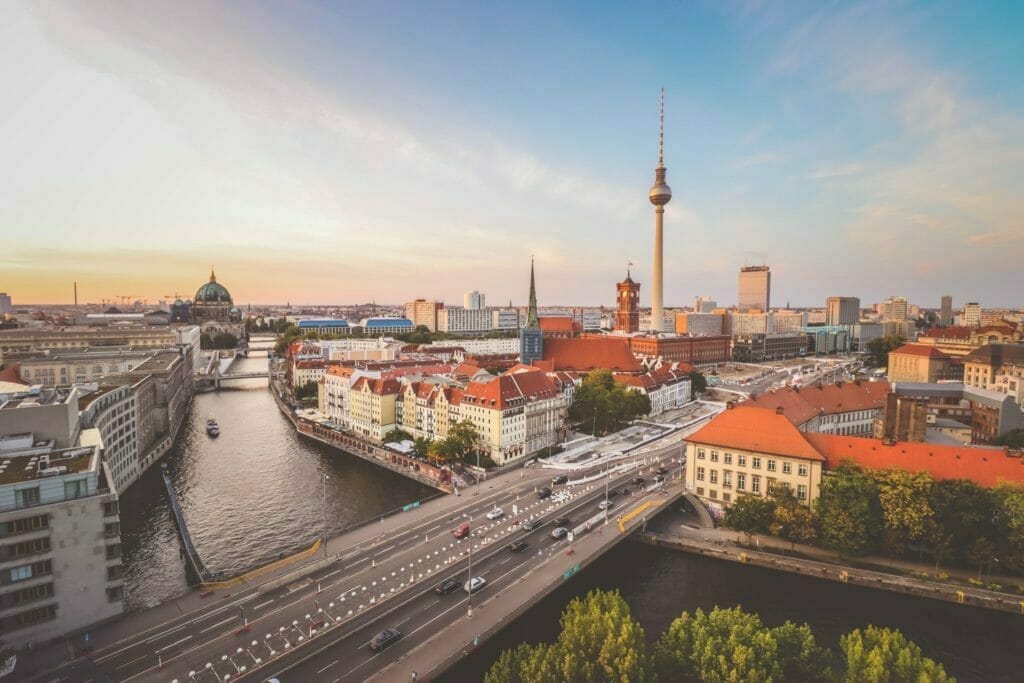 It's essential to be aware of common mistakes people make when obtaining a deregistration confirmation. For example, some people forget to include all the necessary documentation or fail to provide proof of their identity. Others may not realize that they must submit their request to the proper authority, which can lead to delays or even denial of the request.
How to avoid forgetting to deregister
Many people forget to deregister when they move abroad because they are busy with other tasks and don't realize its importance. To avoid this, suggest setting a reminder for yourself well before your move. You could also consider using a relocation service to help you with all the necessary paperwork and tasks, including deregistration.
Apply for an excerpt of your German registration file online
Everyone loses something once in a while. Do you have an exciting move behind you and have lost your German deregistration confirmation? That's no problem; we can help you with that. We apply for an excerpt of your German registration file.
Our services:
We place the order in your name
We handle the communication with the German authorities
We provide a German address to receive the document
Everything is digital for you
Process – Apply for a registration certificate online
If you need an excerpt of your registration file, the first step is to apply to the relevant German authorities.
You can apply online and in English when you choose to use our service. To prove your identity, we need a copy or scan of your ID or passport.
We will then send the necessary documents to the citizen's office and handle the communication.
When the application has been processed, your registration excerpt will be sent to our German postal address.
You can now decide whether you want us to send you a digital version of the registration certificate via email or whether you'd like us to send the original by mail to your address abroad. In 99% of cases, a scan of the original document is sufficient to prove your deregistration. However, if you want to be on the safe side, we will send you the registration confirmation for an additional fee.
Why our service simplifies your life – 3 reasons
1. We are faster & more secure than the citizens' registration offices:
Unlike the citizens' offices, deregistraion.de sends your registration certificate (for an extra charge) via registered priority mail. You can track the shipment. This way, we avoid the possibility of losing the registration certificate, so it arrives safely and quickly at your home.
2. We do all the work:
All you need to do is upload a copy or scan of your ID or passport and the completed application in your user profile, and we will do the rest. You don't need to show up in person and don't have to communicate with the Citizen's Office.
3. Complete online process:
It starts with the signature for the application and goes all the way to sending the registration confirmation to our German address. You do not have to print out the application. With us, you can sign online and scan it with a free Scan App, like IScan or Docutain. Moreover, it is not a problem that you do not live in Germany anymore. The authorities send the document to our German address. We provide you with a digital version of the document. This digital version is sufficient in 99% of cases and does not cost extra.
Deregistration confirmation from Germany – how much does the service cost?
Please visit our service page for more information and pricing. Just press the "Service" button.
Our service includes:
Use of our online form (so that we have all relevant data)
Access to our protected customer area, where all ID cards/passports are uploaded, and all communication with us takes place
Communication with the relevant citizen's office
we provide a German address so that you can receive the confirmation
we provide the scan in the secured customer area
we send the original document, for an extra charge, abroad (priority & registered mail with tracking)
Citizens' Bureaus charge a fee of 5-15 € per person to prepare the registration confirmation. If more than one person needs assistance, there is usually a maximum amount (the highest amount we experienced was 25 € for a whole family). We receive the exact amount from the Citizen's Office and pay it. After payment is made, your registration confirmation will be sent to us.
Please keep in mind that we do our best to provide credible and up-to-date information, but we are not an official advisor (in the sense of the Legal Services Act, RDG) for taxes, legal matters, and the like. Our service does not replace an individual consultation with legal assistance, and we provide digital tools and automated workflows to assist with the residence deregistration and related necessary steps.
Image Sources:
Håkon Sataøen/ Unsplash
Markus Winkler/ Unsplash
Michal Balog/ Unsplash
Bench Accounting/ Unsplash
Jason Goodman/ Unsplash