When do I get a deregistration certificate?
Are you planning to leave Germany to start a new chapter? Then you will hardly get past the deregistration process. The deregistration procedure is a necessary step when leaving Germany. The deregistration certificate confirms that your stay in Germany has ended, and you additionally use it to deregister your residence and exclude yourself from compulsory social security contributions. The German authorities will send you a deregistration confirmation if you have completed the formalities for deregistration from Germany. This confirmation will be sent to the address you provided in your deregistration application.
Why do I need a German deregistration confirmation?
If you plan to leave the country, the deregistration certificate is mandatory because it is needed for many bureaucratic processes in Germany. The deregistration certificate not only serves as proof that you are no longer registered in Germany but must also be presented, for example, to terminate contracts and to exempt yourself from tax liability. In addition, the deregistration confirmation is proof for the social security system, such as the health insurance funds and pension insurance funds, that you no longer have to make compulsory contributions.
Be sure to keep the deregistration certificate when applying for the following from abroad:
Application for a German pension refund
Apply for a German identity card
Renew German passport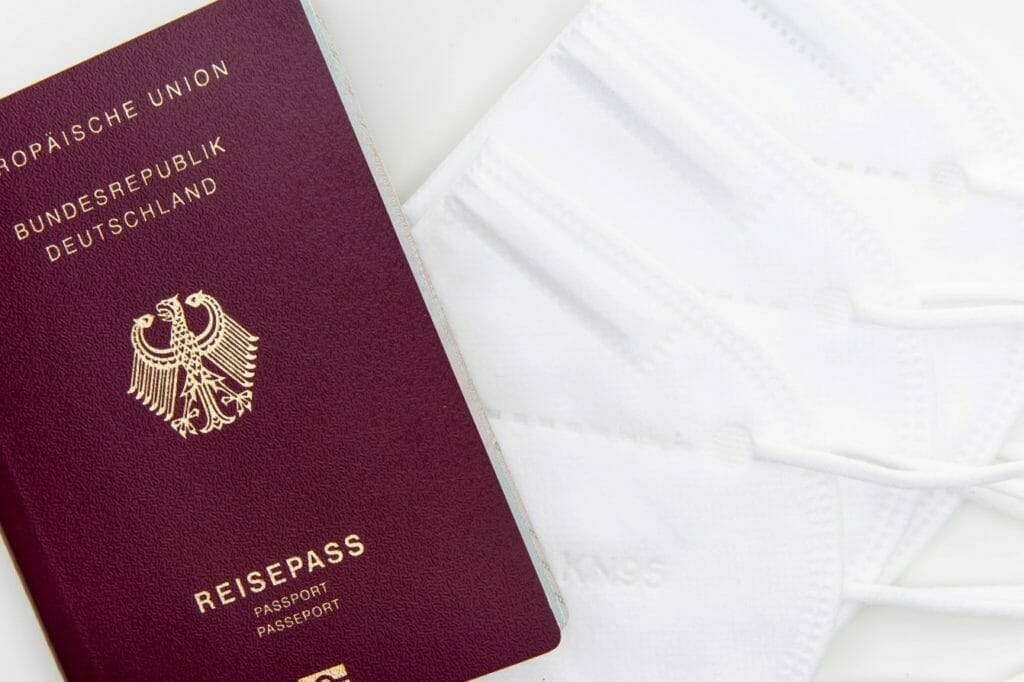 Renew german passport & extend German identity card
The german deregistration confirmation remains a vital document even if you have already left Germany. If you are a German citizen and want to have your ID card extended or renew your german passport, you will need this document, among others, when abroad. People who can prove that they are no longer registered in Germany pay less for the extension or application for a new identity document. Also, if you should lose your passport, deregistration confirmation will benefit you.
German Pension Refund
If you do NOT have German citizenship and leave Germany, you may qualify to have the contributions you paid into the German social security system refunded. Check if you are eligible and use our calculator to determine how much money you are entitled to get reimbursed. If you qualify, you can apply for a refund and must also submit documents such as the deregistration certificate.
Who remains liable to pay tax in Germany despite the deregistration certificate?
If you live abroad and can prove this to the tax office with the help of the deregistration certificate, you are either subject to limited tax liability or tax exemption in Germany. Those who have moved abroad but still receive income from German real estate or a German trade are subject to limited tax liability. The decisive factor here is the place of performance, i.e., your usual place of residence or, in the case of digital services and products, the company's registered office.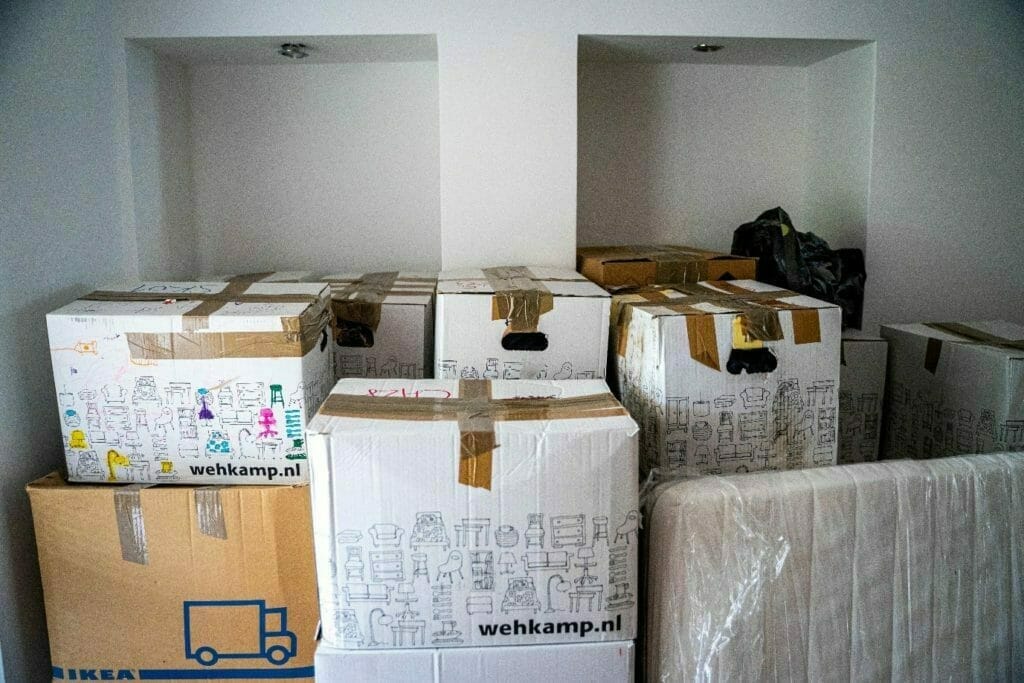 Have you lost your German deregistration confirmation?
You have already left Germany and have lost your deregistration certificate? It can cause problems if you have to prove that you no longer have a residence in Germany. Also, if you want to apply for your German pension refund, wish to renew your ID card, have lost your passport, or if you want to apply for a new ID card or passport. You will need the german deregistration confirmation for this.
The solution: We apply for an original of your registration certificate.
Why a certificate of registration? Since the deregistration certificate is a document that can only be issued once after deregistration, you can also prove your deregistration with your registration confirmation. After you have deregistered your residence in Germany, this will also be noted in the registration certificate. We will apply for an original for you at the responsible authority. All we need from you is a photo or a scan of your ID or passport. We will do the rest. Please apply for your certificate of deregistration from Germany easily and online with us.
Apply for the German registration certificate online
Everyone loses something once in a while. Do you have an exciting move behind you and have lost your German deregistration confirmation? That's no problem; we can help you with that. We apply for an original of your German registration certificate.
Our services:
We place the order in your name
We handle the communication with the German authorities
We provide a German address to receive the document
Everything is digital
Process – Apply for a registration certificate online
If you apply for the registration confirmation online, the first step is to submit an application to the relevant German authorities.
For this purpose, we have prepared the correct form for you. To prove your identity, we need a copy or scan of your ID or passport. We will then send the necessary documents to the citizen's office and handle the communication.
When the application has been processed, your registration certificate will be sent to our German postal address.
You can now decide whether you want us to send you a digital version of the registration certificate via email or whether you like us to send the original by mail to your address abroad. In 99% of cases, a scan of the original document is sufficient to prove your deregistration. However, if you want to be on the safe side, we will send you the registration confirmation for an additional fee.
Why our service simplifies your life – 3 reasons
1. We are faster & more secure than the citizens' registration offices:
Unlike the citizens' offices, SympatMe sends your registration certificate (for an extra charge) via registered priority mail. You can track the shipment. This way, we avoid the possibility of losing the registration certificate, so it arrives safely and quickly at your home.
2. We do all the work:
All you need to do is upload a copy or scan of your ID or passport and the completed application in your user profile, and we will do the rest. You don't need to show up in person and don't have to communicate with the Citizen's Office.
3. Complete online process:
It starts with the signature for the application and goes all the way to sending the registration confirmation to our German address. You do not have to print out the application. With us, you can simply sign online and scan it with a free Scan App, like IScan or Docutain. Moreover, it is not a problem that you do not live in Germany anymore. The authorities send the document to our German address. We provide you with the document as a scan. This digital version is sufficient in 99% of cases and does not cost extra.
Deregistration confirmation from Germany – how much does the service cost?
Please visit our service page for more information and pricing. Just press the "Service" button.
Our service includes:
Use of our online form (so that we have all relevant data)
Access to our protected customer area, where all ID cards/passports are uploaded, and all communication with us takes place
Communication with the relevant citizen's office
we provide a German address so that you can receive the confirmation
we provide the scan in the secured customer area
we send the original document, for an extra charge, abroad (priority & registered mail with tracking)
Citizens' Bureaus charge a fee of 5-15 € per person to prepare the registration confirmation. If more than one person needs assistance, there is usually a maximum amount (the highest amount we experienced was 25 € for a whole family). We receive the exact amount from the Citizen's Office and pay it. After payment is made, your registration confirmation will be sent to us.
Please keep in mind that we do our best to provide credible and up-to-date information, but we are not an official advisor (in the sense of the Legal Services Act, RDG) for taxes, legal matters, and the like. Our service does not replace an individual consultation with legal assistance, and we provide digital tools and automated workflows to assist with the residence deregistration and related necessary steps.
Image Sources:
Håkon Sataøen/ Unsplash
Markus Winkler/ Unsplash
Michal Balog/ Unsplash
Bench Accounting/ Unsplash
Jason Goodman/ Unsplash