Berlin, with its population of 3.645 million (2019), is the largest city in Germany. In 2021, a total of 150,283 people moved away from Berlin, with almost 68,000 going abroad (1). When deregistering from Berlin, one of the most important things to consider is to notify the authorities within 7 days before and 14 days after your move.
👉 Did you know? You can now deregister from Germany online and in English. Check out our services and download our free checklist! You no longer need to wait for an appointment at one of Berlin's Citizens' Registration Offices; you can complete your unregistering process from home. 🌍 This option is available even if you are already abroad or have missed the deadline to deregister.
What is "Abmeldung Berlin", and why is it important?
Residence deregistration, also known as "Wohnsitzabmeldung" in German, refers to the official process of canceling your registered status as a resident at a specific address in Germany.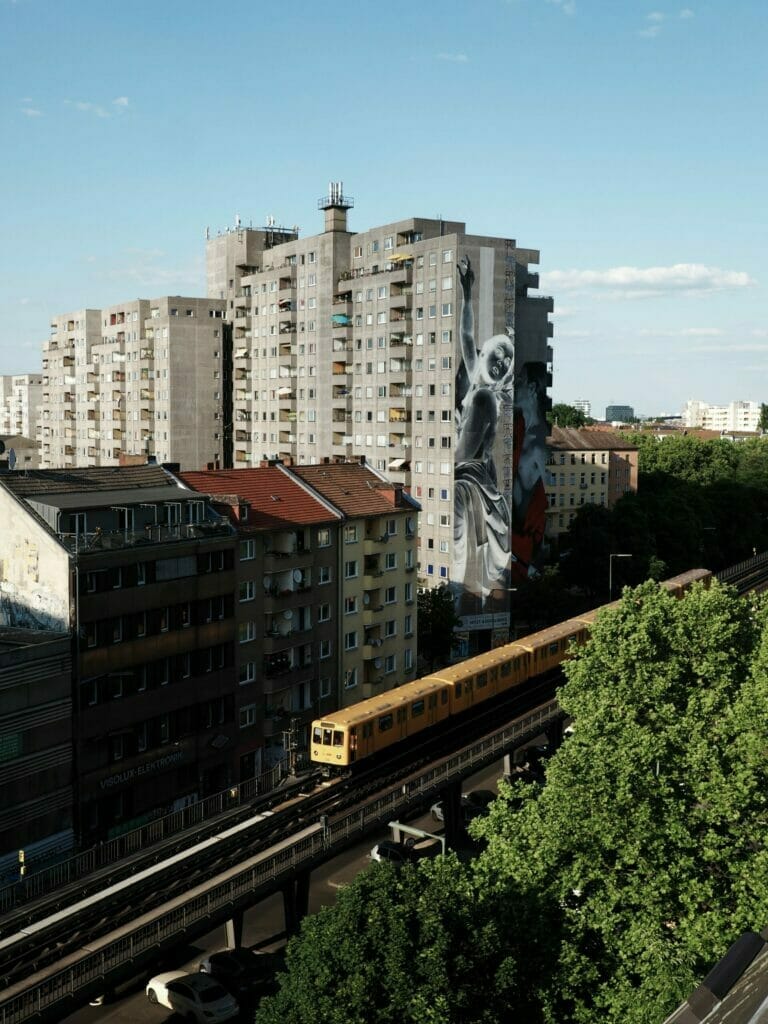 This procedure is legally required when you move out of a residence, regardless if it is a rented apartment or owned property. Deregistration ensures that various government agencies can update their records for purposes like taxation and voting.
Deregistration Berlin: Who is required to do it?
In Berlin, everyone who moves out of the city and has their residence registered there must deregister from the city. This applies to German citizens as well as foreign nationals. However, people who move within Germany and have other residences do not need to deregister from Berlin. In this situation, you only need to register your new address.
Are there any consequences or penalties for not deregistering?
If you are leaving Germany, you are required to report your departure to your local registration office or citizen's office. By the way, your relevant citizen's office is the one where you registered your residence. If you forget to deregister or update your residence, you may be subject to a penalty of up to €1000 (2). The official timeframe for deregistering your residence in Berlin is 7 days before to 14 days after your move.
If you have indeed forgotten to deregister your residence within the legally prescribed period, you are welcome to use our service. So far, we have successfully handled many late deregistrations without incurring any penalties.
Why is it necessary to deregister from Berlin?
Deregistering provides you with a deregistration certificate, which officially proves that you are no longer registered in Germany. Such proof is relevant for several instances.
It is also important to terminate various contracts, especially health insurance and GEZ (radio and television) fees. The deregistration confirmation proves that you are no longer obligated to pay GEZ fees or have health insurance in Germany. So without this document, it isn't possible to terminate these two contracts.
However, you will also benefit from the deregistration certificate in terms of termination of other ongoing contracts like gym memberships, internet/mobile phone plans, and gas and electricity contracts. If you don't cancel or fail to do so, you will continue to be billed for these services. By presenting your deregistration certificate along with your termination letter, you can exercise your special termination right. This can significantly shorten the notice period.
The deregistration certificate plays a significant role when renewing your German passport while living abroad. To renew your passport, you must demonstrate that you're no longer a resident of Germany. The deregistration certificate serves as evidence and is often required during passport renewal.
Furthermore, the deregistration certificate can serve as proof that you have abandoned your residence in Germany if you wish to apply for a new visa or citizenship in another country OR if you want to receive your German pension abroad. Without this confirmation, it can be challenging to demonstrate that you have left Germany, which may delay or complicate your application process.
Lastly, you'll need the deregistration confirmation to receive a refund of your pension contributions paid in Germany. Check now to see if you're eligible for a pension refund.
How much does Abmeldung from Berlin cost?
The Abmeldung in Berlin is free of charge if you decide to do it yourself. However, if you prefer a more convenient and hassle-free option, you can hire an expert agency to assist you. At Deregistration.de, we specialize in residence deregistration in Germany. We have been in business for over eight years and have successfully deregistered over 30,000 people from all over Germany.
With us, you can complete the process online without visiting the registry office in Berlin in person, and our service is available in English. We can also help if you have already moved abroad or have missed the deadline for deregistration.
What documents and information are needed for the deregistration?
To complete the deregistration process (Abmeldung) in Berlin, you will need to gather the following documents and information:
Valid identification: Make sure to bring your current and valid passport or national ID card to prove your identity during the deregistration process.
Completed deregistration form: Obtain the official "Abmeldeformular" (deregistration form), which can be acquired from the Bürgeramt (citizen's office) or downloaded from their website. It is crucial to fill out this form accurately, providing your full name, current address, new address (if applicable), and the date of your move.
Proof of residence termination: In some cases, you may be asked about a document that verifies the termination of your residence in Berlin. This may include a rental termination notice, a sales contract for a property, or a confirmation letter from your landlord.
Additional supporting documents: Depending on your specific circumstances, additional documents may be required. For instance, if you are deregistering dependents such as children, you might need to submit their birth certificates or passports. In cases where you are carrying out the deregistration on behalf of someone else, a power of attorney document might be necessary.
Appointment confirmation: If you opt to visit the Bürgeramt in person, don't forget to bring the confirmation of your appointment. This confirmation is typically provided after scheduling your visit online.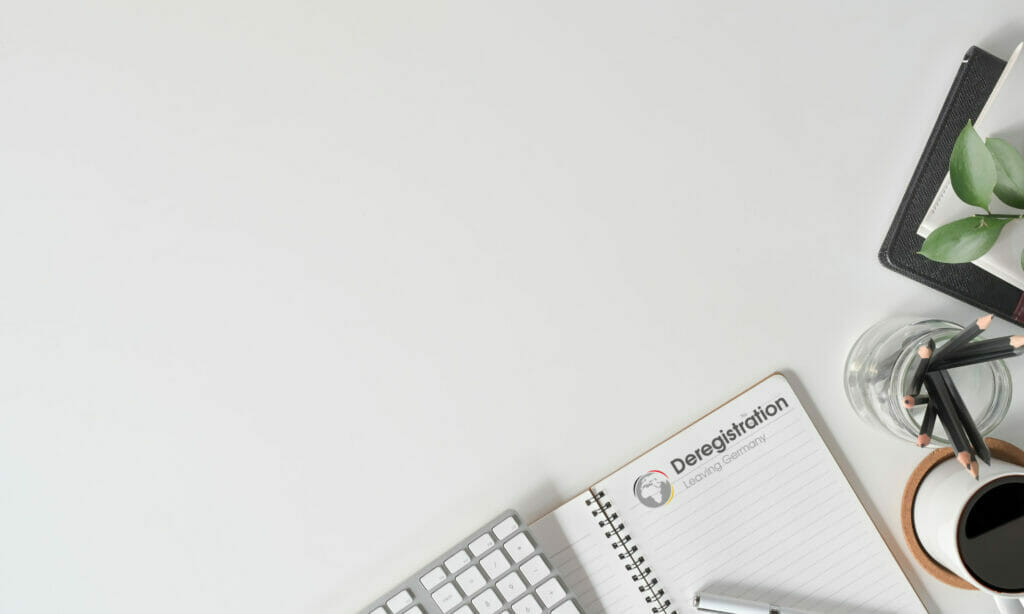 How to complete the Deregistration in Berlin?
Deregistering your residence in Berlin can be done in several ways. The process should be initiated one week before moving out and must be completed within two weeks after moving out. After the deregistration, you will receive an "Abmeldebescheinigung," a document confirming your address has been deregistered.
Deregister in Person
To deregister your residence in person, you will need to go to your responsible Bürgeramt in Berlin (the Bürgeramt where you registered your address). You will need to bring your valid identification (such as your passport or ID card) and your Visa if you have one. At the registration office, you must fill out a deregistration form and submit the required documents. Once the deregistration is processed, you will receive a confirmation document that shows you have successfully deregistered your residence.
The deregistration process in person at the Bürgeramt usually takes around 5-10 minutes, depending on the number of people waiting in line. However, it's important to keep in mind that during peak periods, such as the end of the month or the end of the year, waiting times may be longer. It's always a good idea to check the opening hours of the citizen's office and arrive early or make an appointment in advance to avoid long waiting times. However, if you want to book an appointment at the citizen's office in Berlin, you should expect a waiting time of about eight weeks.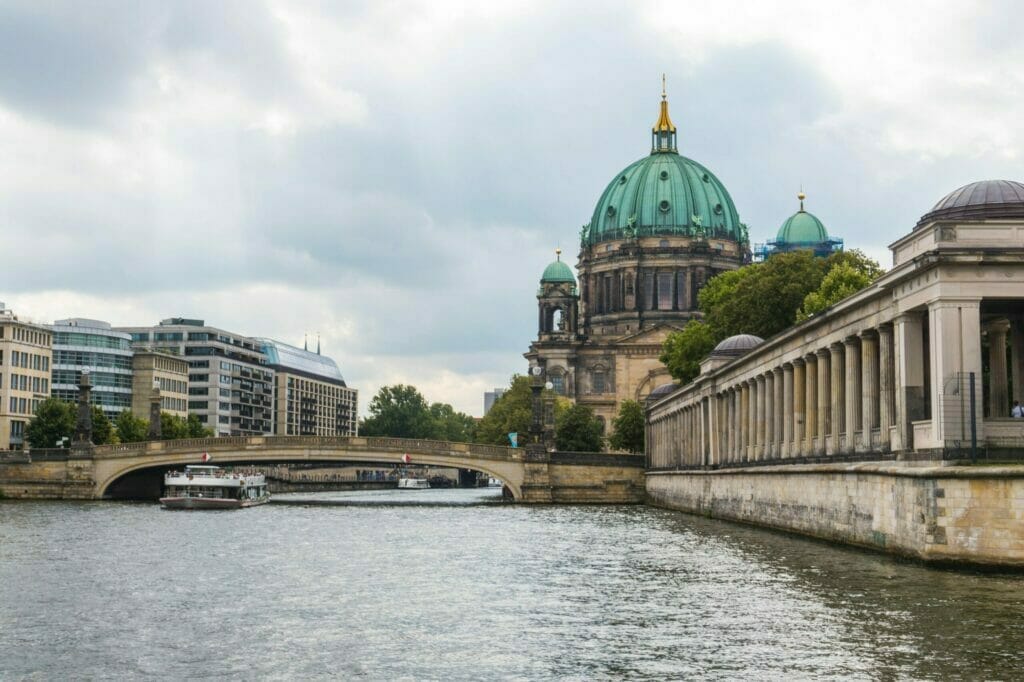 Deregister via Mail
To deregister your residence via mail, you can send a written request to the relevant registration office in Berlin, providing your personal information (full name, date of birth, and address), your intended date of departure, and a declaration of your intention to deregister. You will also need to provide a copy of your valid identification document (e.g., passport, ID card) and the completed deregistration form. Please download the official deregistration form from the website of the competent authority.
It is recommended to send the request via registered mail to ensure it arrives at the registration office.
After the registration office receives your request, they will process it and send you a confirmation of your deregistration. The processing time can vary, but it typically takes a few weeks.
Attention: Some registry offices only send the deregistration confirmation by post and/or only within Germany. This means that you may need a German address to receive your deregistration confirmation.
Deregister via Email
Although it is possible in some citizens' offices to deregister through email, please be aware you might not receive a physical confirmation or that it may not be sent to your new address abroad. Moreover, different Bürgeramt offices have varying policies concerning email deregistration that regulate whether it is possible at all and if they send the Abmeldebescheinigung by post or email and the specific addresses they'll send the document to.
Send an email to your Bürgeramt office where you were previously registered, including the completed and signed Abmeldung form, a copy of your passport, and your visa (if applicable).
It's important to remember that not all Bürgeramt locations provide this option.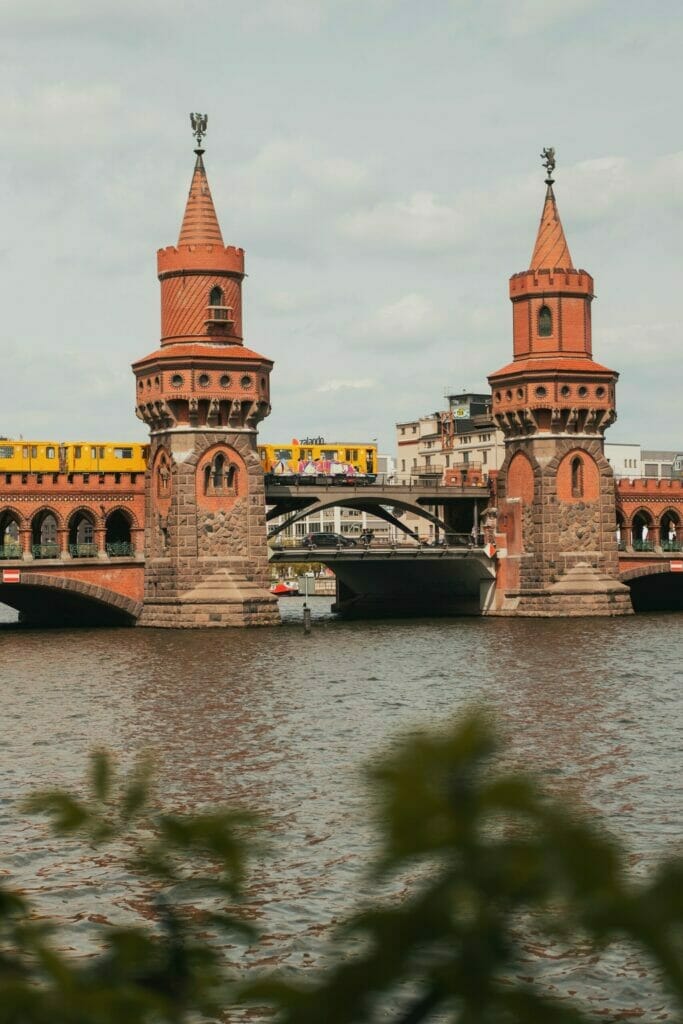 How to complete the "Abmeldung" in Berlin, online
When you emigrate, you have a lot on your plate, and it's a demanding and stressful time that requires a lot of bureaucratic effort. We understand that it can often be difficult to get an appointment at the Berlin citizen's offices or that you would prefer to use your valuable time for other important matters.
Over the past 9 years, we have specialized in assisting people with emigration and, especially, with the bureaucratic hurdles before emigrating. A significant part of that is deregistering your residence, as well as canceling contracts, terminating the broadcasting fee, deregistering child benefits, your vehicle, or your business. With us, all of this is done digitally and without much hassle.
Our expert team will guide you through the entire process of deregistering your residence. After booking our Personal Assistant or Premium package, you don't have to do anything else because we will take care of your deregistration.
We will send your documents to the appropriate citizen's office, stay in contact with them, and eventually receive your deregistration certificate at our German address. We will then provide it to you digitally or, if needed, send it to your new address abroad.
By the way, we keep your deregistration certificate in our archive for 2 years so that we can resend it to you if needed.
For those who prefer to handle everything themselves, we also offer a Self-Service package. In this case, we provide you with the completed form and the necessary addresses, and you can send your documents to the local authority yourself. We are still available to answer your questions and guide you step by step on how to deregister.
We are also here to help if you forgot to deregister your Berlin address. Whether you are emigrating or simply moving to a new address, we will assist you in completing your deregistration on time.
At deregistration.de, we are committed to making the deregistration process as smooth and stress-free as possible for our clients. We are always available to answer your questions via LiveChat or email (info@sympatme.com), so don't hesitate to contact us for assistance.
What if I lost my deregistration certificate?
If you have already left Germany and lost your deregistration certificate, it can lead to problems when you need to prove that you no longer have a residence in Germany. This may be necessary when renewing your ID card, losing your passport, or simply applying for a new ID card or passport abroad.
The solution: Apply for an extract from the registration register at the citizen's office where you were registered.
This extract contains information about when you registered in Germany and when you deregistered. It serves as a substitute for your lost deregistration certificate, should you misplace it.
We are happy to apply for an extract from the registration register on your behalf!
We will request an original copy from the relevant authority in your name. All we need from you is a photo or scan of your ID card or passport. We will take care of the rest for you. Simply apply for your copy of the deregistration certificate easily and online with us.
What are the consequences of deregistering?
It's essential to be aware that deregistering from your residence in Germany will have various consequences that may affect your health insurance, social security, bank account, and residence permit.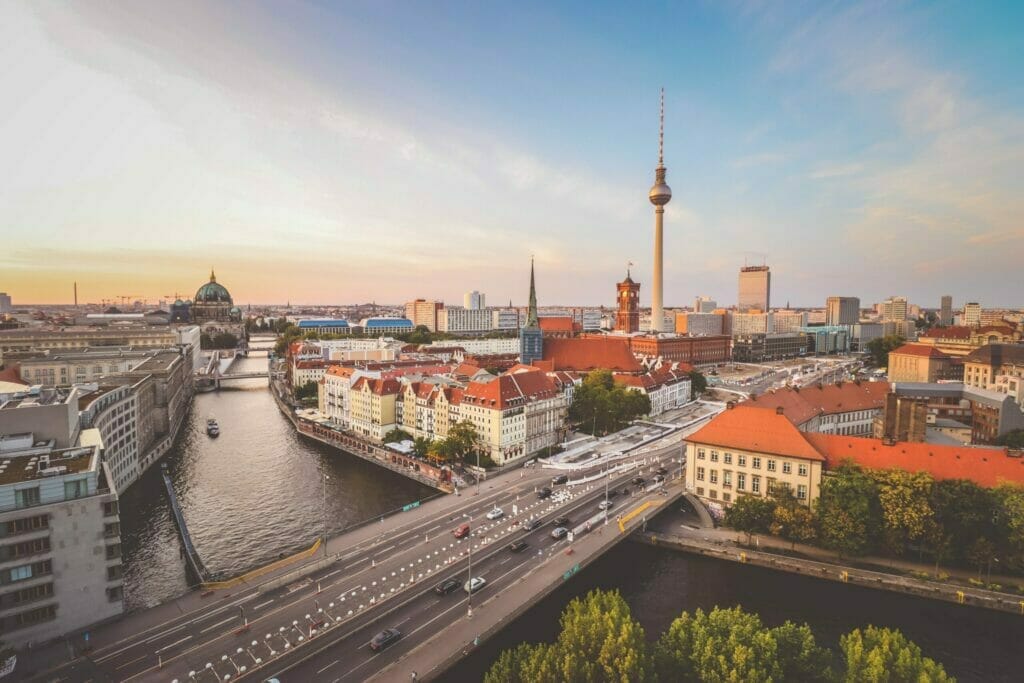 The deregistration of a residence in Germany has certain consequences. This means that you are officially no longer registered as a resident at that address and are no longer subject to certain obligations associated with a registered residence, such as the payment of certain taxes and fees like the GEZ.
However, if you are permanently leaving Germany, you may need to deregister with various authorities such as tax offices, social security agencies, and your health insurance company and provide proof of deregistration of your residence. If you fail to do so, you may still be required to pay taxes, health insurance contributions, and other obligations in Germany, even if you have left the country.
Health Insurance: Once you deregister, you are no longer obligated to have insurance in Germany. Make sure to inquire in advance about alternatives, such as international health insurance.
However, if you have private health insurance, you may be able to apply for a continuation policy (Anwartschaftsversicherung) that allows you to pay a monthly premium during your stay abroad and be reinstated into your previous health insurance upon your return. This option is not available if you plan to permanently live abroad.
Social Security: Please note that deregistration may result in the loss of entitlement to unemployment benefits (ALG I, ALG II) and other social benefits, as these are only available to individuals with a residence in Germany.
If you still have tax obligations in Germany, you will need to clarify the specific regulations for your case. For example, parents who have emigrated but are subject to unlimited tax liability may continue to receive child benefits if their children have a residence in Germany or within the EU.
Residence Permit: The impact of deregistration on your residence permit depends on your personal circumstances. Typically, deregistration does not automatically result in the loss of your residence permit. In most cases, the residence permit expires only 6 months after you have left Germany and deregistered your residence. However, upon request, the residence permit can be extended.
Unfortunately, this does not apply if you are attending a school or university abroad. If so, your residence permit expires immediately upon leaving Germany.
Overall, deregistering your residence is an important step when leaving Germany, but it is important to be aware of the possible consequences and take the necessary steps to ensure that you meet all legal requirements.
If you need help or have any questions, you can always contact us via our live chat or email.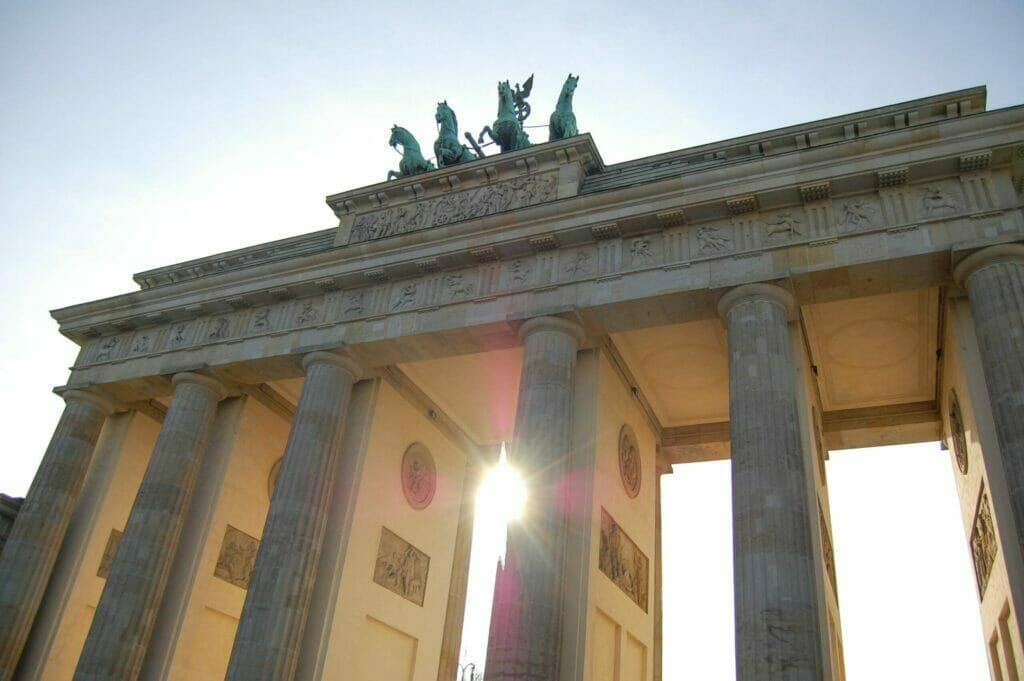 Other consequences of deregistering include the following:
Bank account: You can keep your German bank account, but if the bank sends you a letter that cannot be delivered, they may freeze your account. This means you won't be able to withdraw money, use your credit card, or make transfers. It's best to inform your bank before your move or set up mail forwarding to prevent this. Keeping a bank account in Germany can also have advantages, such as holding euro reserves or receiving your German pension without conversion fees into this account.
Voting rights: Once you have deregistered, you will no longer be eligible to vote in German elections.
GEZ: (radio and television) fees: After deregistering, you will no longer be required to pay GEZ fees, but you need to notify the GEZ of your deregistration. You will need your deregistration confirmation to terminate the fees.
Pension contributions: If you have made pension contributions in Germany, you may be eligible for a refund two years after deregistering. However, this depends on the specific circumstances and the agreements between Germany and your new country of residence.
Vehicles: If you own a car registered in Germany, you must update your registration information when you move. If you're leaving Germany permanently, you may need to deregister your car or transfer ownership to someone else. This will involve visiting a vehicle registration office (Kfz-Zulassungsstelle) to complete the necessary paperwork. You should also inform your car insurance company about the change in your circumstances.
Contracts: Deregistration allows you to cancel your mobile phone, internet, and electricity contracts without penalty. To do this, you must provide your deregistration certificate as proof that you are no longer a resident of Germany. Make sure to contact your service providers and discuss the necessary steps to cancel or transfer your contracts.
Being aware of these implications before deregistering is essential. If you need assistance with the process, consider using an expert agency like deregistration.de. Our expertise can help guide you through the deregistration process and ensure you have considered all potential consequences and necessary actions related to your move.
Main addresses for Bürgeramt locations in Berlin:
Bezirksamt Charlottenburg/Wilmersdorf
Bürgeramt Halemweg (Außenstelle)
Halemweg 18 13627 Berlin
Tel.: (030) 9029-25222
Fax: (030) 9029-2522
Fax: 0221 / 221-96343
Bezirksamt Friedrichshain – Kreuzberg
Bürgeramt 1 (Kreuzberg),
Yorckstraße 4-11 10965 Berlin
Tel.: (030) 115
Fax: (030) 90298 – 3165
Bezirksamt Lichtenberg
Bürgeramt 1 (Neu- Hohenschönhausen) Egon-Erwin-Kisch-Straße
Egon-Erwin-Kisch-Straße 106 13059 Berlin
Tel.: (030) 115
Fax: (030) 90296-777819
Bezirksamt Marzahn – Hellersdorf
Bürgeramt Biesdorf – Center
Elsterwerdaer Platz 3 12683 Berlin
Postanschrift
Bürgeramt
12591 Berlin
Tel.: (030) 115
Fax: (030) 90293-5515
Bezirksamt Mitte
Bürgeramt Rathaus Mitte
Karl-Marx-Allee 31 10178 Berlin
Tel.: (030) 115
Fax: (030)9018 23060
Bezirksamt Reinickendorf
Bürgeramt Rathaus Reinickendorf
Eichborndamm 215 13437 Berlin
Tel.: (030) 115
Fax: (030) 90294-2994
Bezirksamt Pankow
Bürgeramt Pankow
Breite Str. 24A – 26 13187 Berlin
Tel.: (030) 115
Fax: (030) 90295-2576
Bezirksamt Spandau
Bürgeramt Spandau – Bürgeramt Rathaus Spandau
Carl-Schurz-Str. 2/6 13597 Berlin
Tel.: 115
Fax: (030) 90279-2828
Bezirksamt Steglitz – Zehlendorf
Bürgeramt Steglitz
Schloßstraße 37 12163 Berlin
Tel.: (030) 115
Fax: (030) 90299-3370
Bezirksamt Tempelhof – Schöneberg
Bürgeramt Schöneberg
John-F.-Kennedy-Platz – 10825 Berlin
Tel.: 115
Fax: (030) 90277-7021
Bezirksamt Treptow – Könighof

Bürgeramt I in Köpenick
Alt-Köpenick 21 12555 Berlin
Tel.: 115
Fax: (030) 90297-2845
_______________________________
https://de.statista.com/statistik/daten/studie/532626/umfrage/fortzuege-aus-berlin-nach-zielgebieten/
https://www.bussgeldkatalog.org/zu-spaet-umgemeldet/